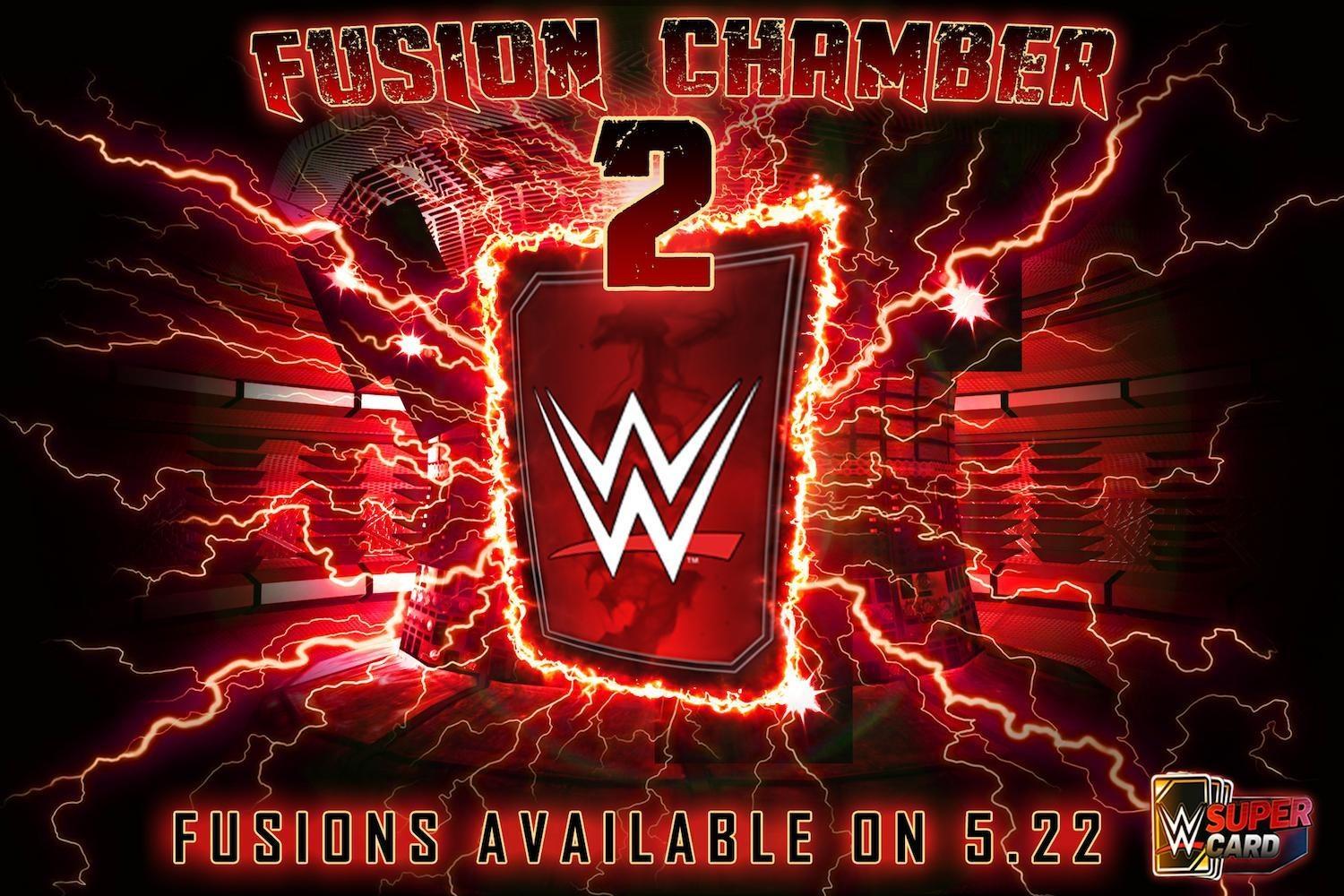 2K and Cat Daddy Games have announced a few hours ago that Fusions Cards are arriving to Season 2 of WWE SuperCard, starting this Sunday, 5/22.
Using the new Fusion Chamber 2, players can merge a collection of cards to create these random, more powerful Fusion cards.
The new Fusion system works on points rather than specific "base" cards like the Season 1 Fusion Chamber, allowing for more flexible combinations. When players collect enough points, the Fusion process will take a certain amount of time to complete based on the rarity of the creation. Once the process is finished, players receive a random Fusion Card ranging from Common to Survivor rarity. These new cards have unique looks and traits to spice up decks of all skill levels and experience.
For more information on the Season 2 Fusion Cards available as rewards, and the recipes and waiting times needed to craft them, check out our WWE SuperCard Fusion Chamber 2 Guide, Rewards & FAQ (Season 2).
Also, keep an eye on our WWE SuperCard Season 2 Cards Catalog, as we are going to add all the Fusion Cards pictures to our database as quickly as possible.
Fusion cards add a new element of strategic diversity to the game, allowing for dramatic outplays against the mightiest of cards. Just as importantly, they're a sure-fire way to improve your deck and help you hit your competitive goals during events.