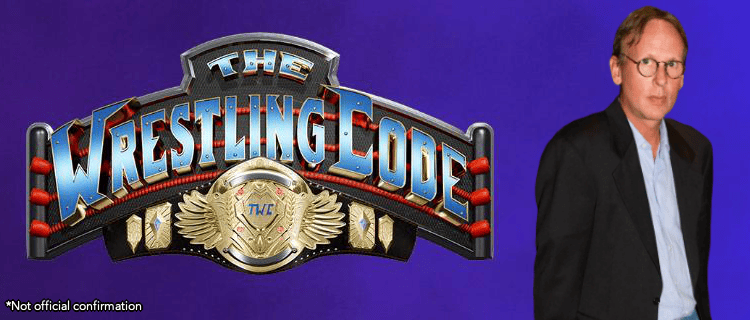 A name synonymous with iconic WWE themes of the past, Jim Johnston from the shadows of WWE's recording studio has played an instrumental, in more ways than one, impact on the brand WWE has developed over time.
This is reflected in themes of superstars such as "Stone Cold" Steve Austin, Eddie Guerrero, and Brock Lesnar, a grand legacy that extends to the modern day in vignettes and video games such as WWE 2K22.
With an accomplished resume as is, the Wrestling Code have landed their interest in working with the man, another potential addition to their growing all-star cast of names in association.
Jim Johnston's Tweet
With the upcoming release of the new game, the Twitter account of its developers, Virtual Basement, has responded to a question posed by Jim Johnston on which modern wrestlers need new themes, along with possible collaboration ideas:
Hey all... its Jim here!

I wanted to ask you all a quick question, which wrestler do you think is in need of a new theme or which wrestler do you want to see me do a potential collaboration with?

⬇️ Tag them in down below ⬇️

— Jim Johnston (@RealJimJohnston) June 15, 2022
The Wrestling Code's Response
We're down for something! Plus we're local enough.😀

— Virtual Basement® (@VirtualBasement) June 15, 2022
While Johnston has admitted to being a reserved man in the past, and keeping out of much spotlight since his release from WWE in 2017, the tweet by Virtual Basement is notable in that it was liked by Johnston himself.
While a collaboration has not yet been made official, both parties are aware of said interest, and if buzz swells up, it could lead to another key signing for the game's release when it comes out.
With Johnston's music in professional wrestling comparable to John Williams' work for film, potential work for the game would very much be a welcomed one, especially when considering the importance of his music to history, and music in general towards a game's success.
Most likely, it would likely manifest in entrance themes for in-game wrestlers, possibly menu music, though the official soundtrack has not been finalized as of yet. Lastly, it should be noted some themes have been already been done, such as for the Sandman, and Lance Storm.
What do you think about this interaction between both sides? Should there be a partnership, or should Virtual Basement consider other options on the table?