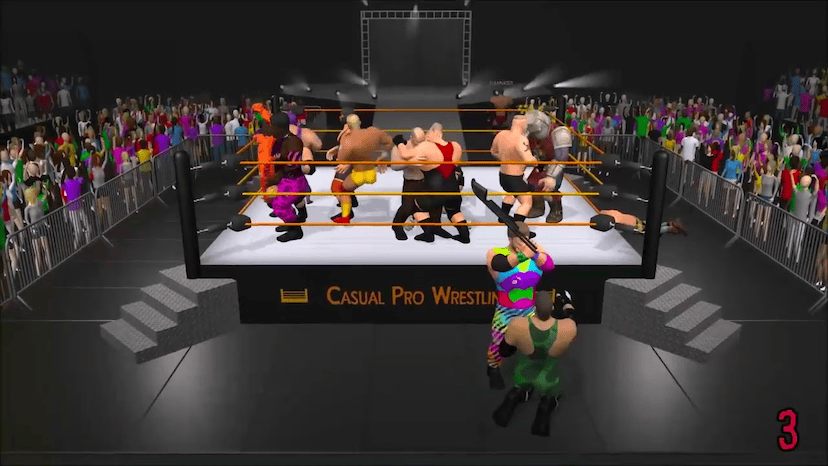 In the months since our site's last update on Casual Pro Wrestling, or CPW for short, the community of wrestling video game fans has seen a boom in news and content being released, and for the first time in years, the industry is looking as hot as ever.
As an indie title looking to make its mark, CPW's recent announcements hint at higher aspirations from its main developer, Patrick Dinklage. For fans of Royal Rumble matches and extreme wrestling, these will be a sight to behold.
It's Getting Crowded
It's a bummer when the ring reaches maximum capacity in the WWE games before you wait for someone to get eliminated, and the feeling comes to you that you want that ring filled even more, and thankfully with CPW's simple graphics, the matches can actually be realistic to the real life counterpart!
In the "It's Getting Crowded" promo released in late January, CPW's Royal Rumble mode can load your ring with all the star power possible, and with wrestling companies like WWE and AEW having stacked rosters as is, seeing a game with more than 8 players in the ring is refreshing.
And of course, with its signature ragdoll physics, CPW's definitely gonna get wacky.
Even when outside, the action can still be going on, as seen in the ensuing fight with a chair. One can only imagine if weapons can be used in the match, now that's extreme!
Foreign Objects
And speaking of extreme wrestling, no game in this genre is complete without some hardcore action, and in the "Foreign Objects" video, a multitude of weapons will be available in this game.
You have the classic chair, table, and kendo stick, but included are some fun miscellaneous objects, such as a toilet plunger, broomstick, and even the fragments of a broken table!
A hidden gem I believe will be the ability to throw objects at your opponent, and if the weapon diversity continues, perhaps akin to WWE 2K20, extreme wrestling will be the delightful bit of randomness it always is, Paul Heyman and New Jack would definitely be proud.
Other notes:
On how so many models can fit in the ring at once, Dinklage states:
"When saving a created wrestler, there is some post-processing to ensure that we get the best possible performance. Most importantly here, body and attires are baked into a single 3D model with a single texture, with body parts occluded by the attire being removed completely from the model. This reduces complexity, and therefore, created wrestlers are relatively lightweight on the graphics card."
Special moves with objects will also be featured in the game, as seen in Dinklage's blog post:
"In the future, special moves involving certain weapons are planned, and you'll notice that there aren't even any ladders yet. Still, it's already quite some fun to play around with the weaponry!"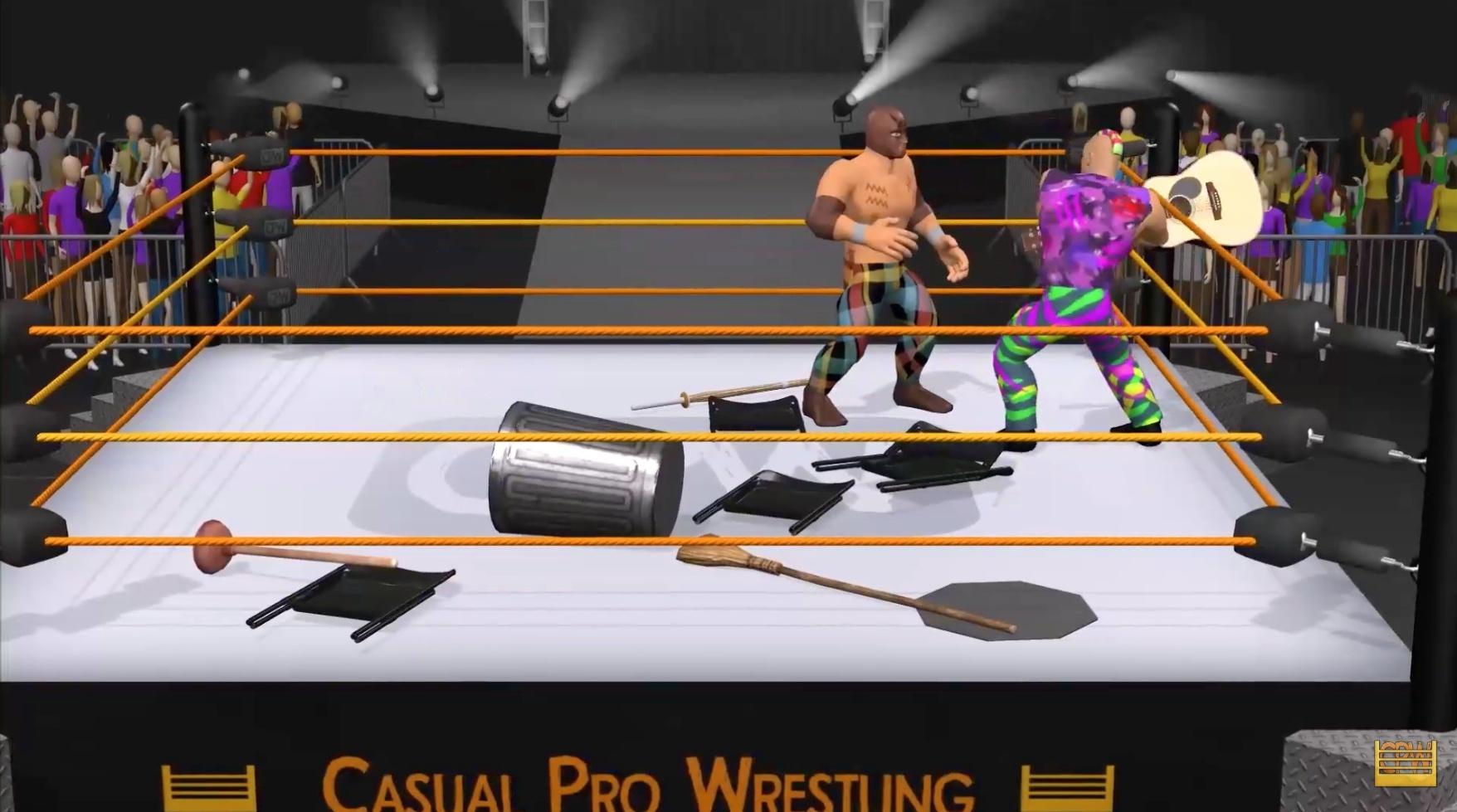 Ultimately, CPW could pan out to be a cult classic. It may not be the graphical masterpiece of WWE 2K22, but when it comes to gameplay, the hardcore outlaw feel can set it aside from others, especially if replicated in video game form, akin to MDickie's Wrestling Empire.
Indie titles are always good for the industry, so be sure to check out the game on Steam for more updates, and to keep an eye out for new trailers and footage: