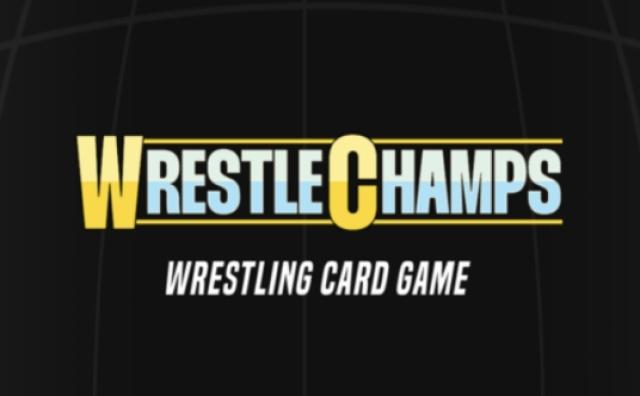 With wrestling games being a staple mostly on consoles like Playstation and Xbox, the genre has a fairly small presence on the mobile market, with games such as WWE Mayhem and Wrestling Revolution.
One new indie title made by the developers at Bad Jump Games, titled Wrestle Champs, seeks to combine a plethora of genres such as card collecting, career mode, and RPG games to craft an easy-to-play mobile experience for wrestling fans, a "wrestling faction game" akin to WWE 2K22's MyFaction mode.
What's featured in Wrestle Champs?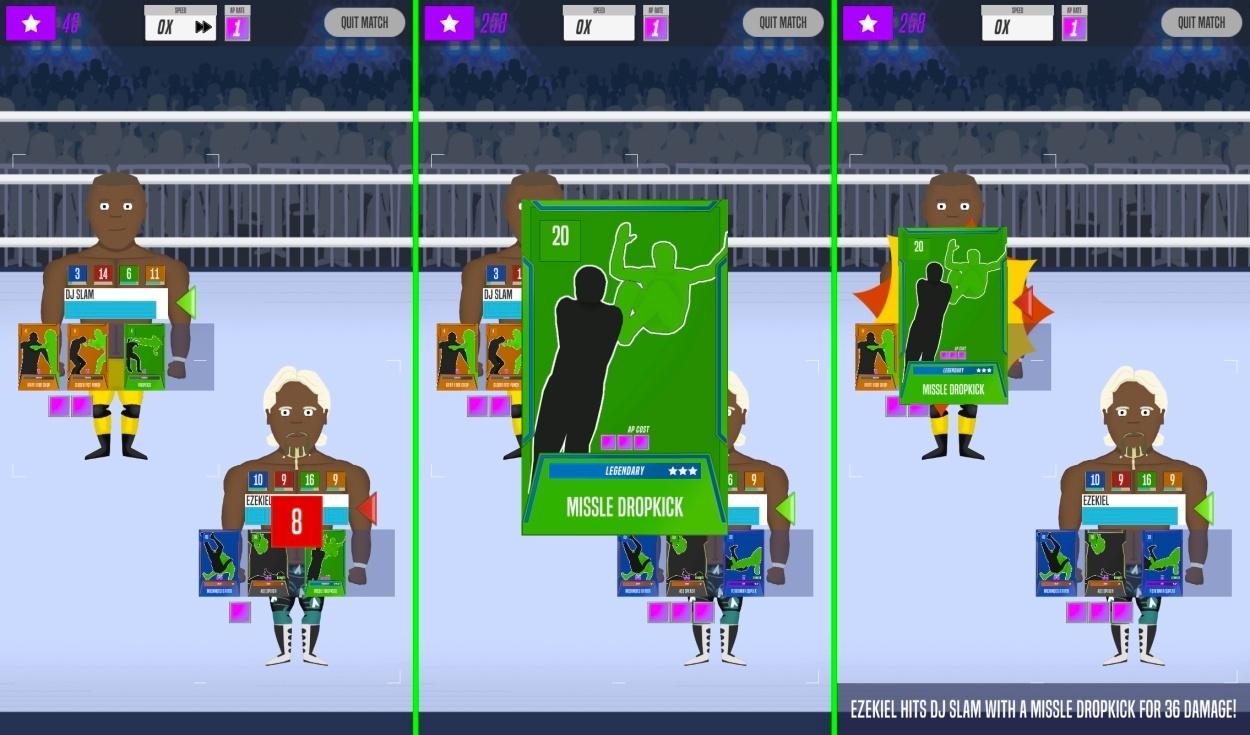 Centering mostly on your own personal team of wrestlers, the main goal of Wrestle Champs is to purchase wrestlers on the market, upgrade them with training, give them strong in-ring moves, and earn as many wins as possible in timed community events to get a shot against the community's elite champions and top workers.
Coins are the main object you'll be needing if you want to continue evolving your wrestlers, buy packs, train, and max out as many stats as you can before matches begin. Events are entered through scheduled events that happen every few hours and don't take long or much effort to join.
Culminating in championship matches every (in-real-life) week, title shots are earned as long as you keep on stacking wins, which may sound simple, though having a community of other players simultaneously upgrading their factions at the same time as you, makes how you plan to upgrade wrestlers all the more strategic.
Customization of the wrestlers you buy comes in the form of collectible parts for gear, hair, and moves, in case you want to replicate a real wrestler or create someone random like Logan Paul.
Coin packs can be purchased with real money in the in-game store if need be, likely as a last-ditch alternative for players. Similar to WWE 2K22's MyFaction structure, the game fits the bill of what a "wrestling faction game" would look like in someone's head.
Personal thoughts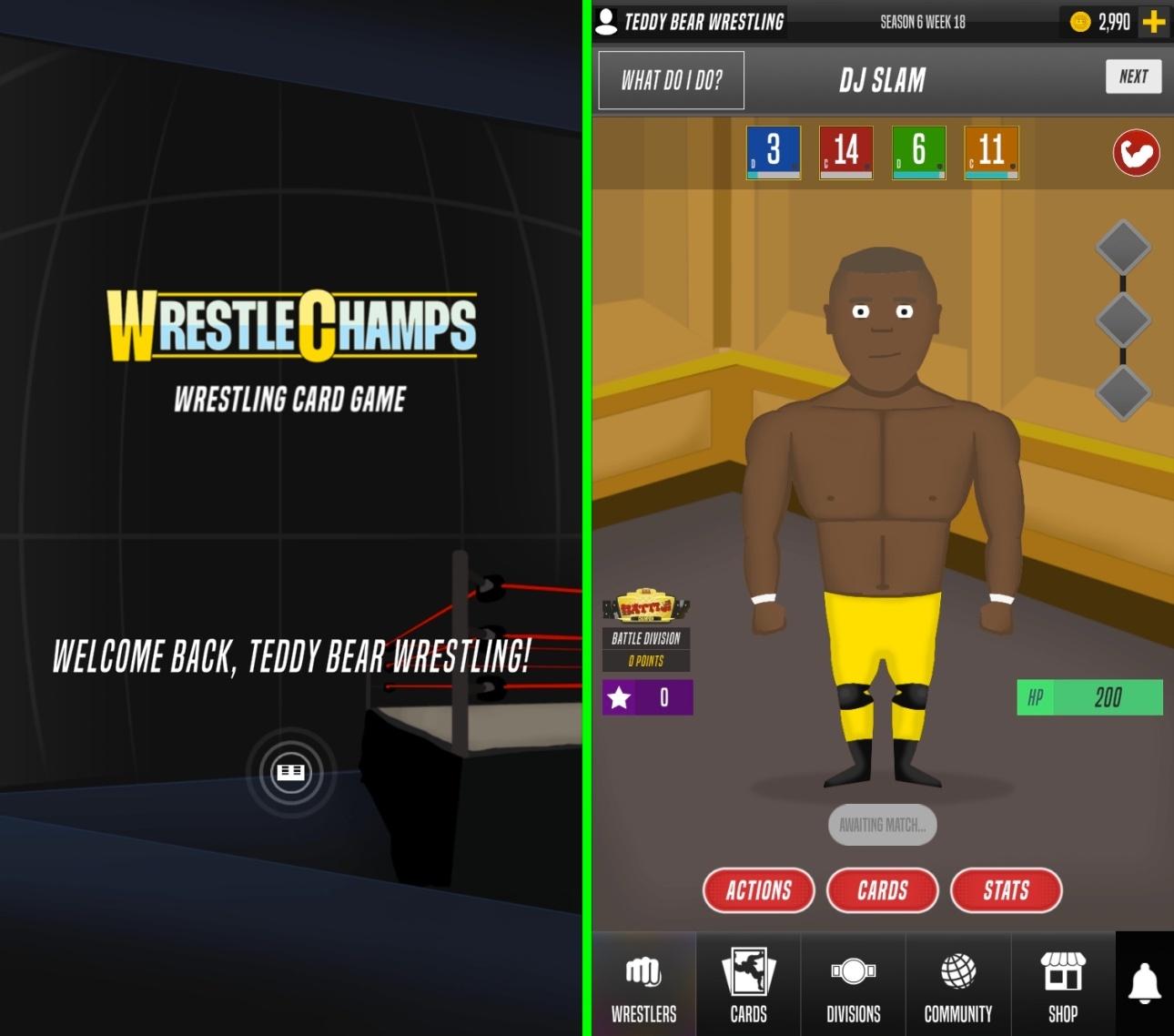 Overall, Wrestle Champs appears to be a very easy game to digest for the average wrestling fan and casuals alike. Not hinging too much on the copyright or licensing from companies in real life, its main priority is geared towards supporting its community as a live service and is something I suspect won't be taxing on time if you decide to play.
What struck me as unique when playing the game was how wrestlers retire, particularly, once they take too much damage throughout their career to the point where they have to. The possibility of your wrestlers hitting the hay after a long journey together is quite cruel, something most games don't often reflect despite it being a real-life occurrence.
While this likely isn't a complex philosophical metaphor for the meaning of work-life balance, it is admirable to include something as cruel-yet-realistic as that in the game, which may or may not satisfy some players who desire realism.
Final Word on Wrestle Champs
If all points were to be composed together, Wrestle Champs can be summarized as taking the basic premise of MyCareer mixed in with MyFaction, packaged how you'd imagine a mobile wrestling faction game might look like.
It won't be a WWE 2K22-killer, but for the average wrestling fan, it may provide a neat little journey for custom wrestlers you want to make on mobile.
If you're interested in learning more yourself, and/or want to know more about the developers, their respective social media pages can be found here: