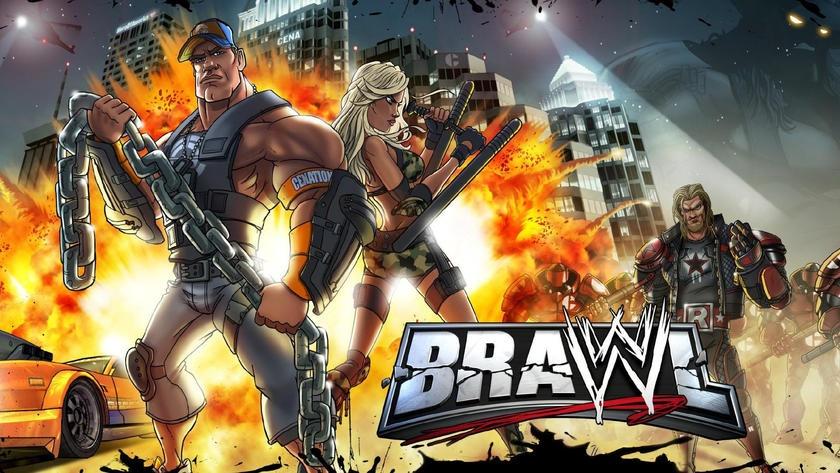 WWE Brawl was one of the most unique concepts in WWE Games history but unfortunately, it never saw the light of day. Let's take a deeper look into the game and what exactly happened to the project.
WWE Brawl: The Lost Game
WWE Brawl was being developed by THQ along with one of its studios, Blue Tongue Entertainment (Nicktoons: Battle for Volcano Island, Marvel Super Hero Squad, De Blob etc.), and they were set out to create a brand new fighting game under the WWE umbrella.
Development began all the way back in 2009, which was part of a three-game plan for THQ and WWE to expand their horizons in gaming and offer new diverse arcade-type games which started with WWE Legends of WrestleMania (2009) and continued with WWE All Stars (2011) and was going to be followed up with WWE Brawl presumably in 2013 considering the development cycle.
The Video Game was eventually canceled after years of development due to a variety of factors including ''Bad timing, an unsteady global economy and the sheer difficulty in producing a game of this magnitude'' according to WWE.COM. THQ also filed for bankruptcy by the end of 2012 and the rights to WWE Games went to 2K which was the final nail in the coffin for the project.
Despite being canceled, there is a sizable amount of gameplay footage and images (as seen below) including character models and concept art which goes to show just how far they were in development before pulling the plug.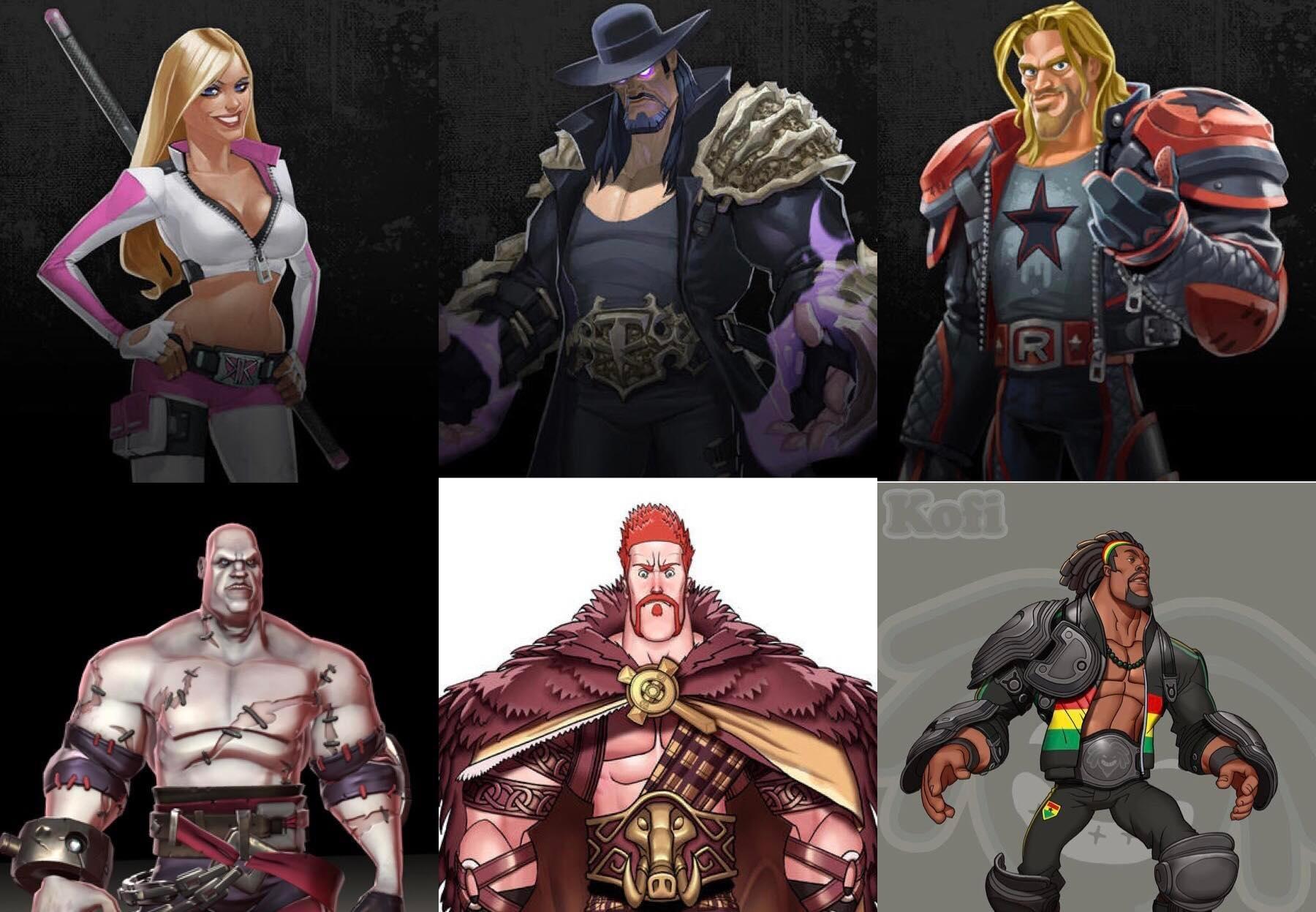 This would have been completely different than anything we have seen before from the WWE Games franchise, and the reception online seems to be generally positive for the details we have of the canceled game.
Many have compared the footage to Super Smash Bros. with the outrageous, over-the-top fighting and battle arenas as well as the ability to have 4 player co-op, and bringing that concept to a WWE Game seems like a match made in heaven.
The Fighting game genre has such a large and passionate fanbase and WWE Brawl could have been something new for players which could have even appealed to non-wrestling fans.
As we know, WWE All Stars is beloved by many and this was going a step further by bringing the WWE Superstars to a whole new world, and capitalizing on their larger-than-life personalities. There may not be a lot of ''wrestling elements'' from the gameplay but the essence of the superstars was captured and the world they were building felt fresh and dynamic.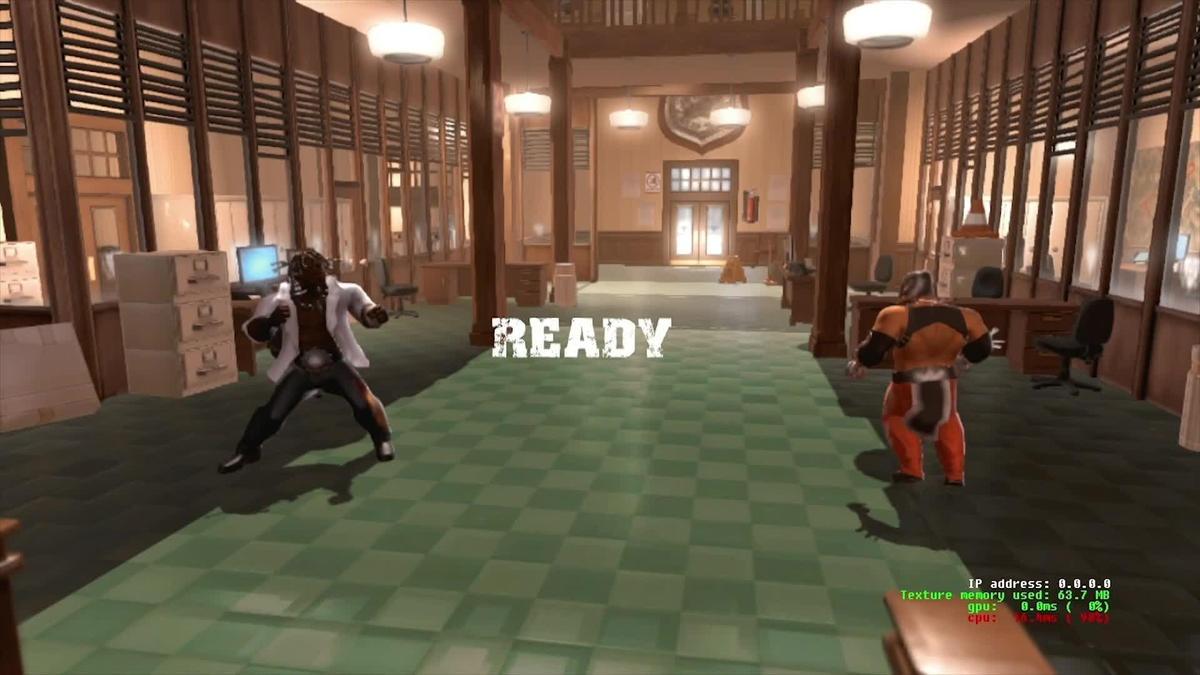 A game like this may not appeal to everyone due to its distinct style but THQ was taking chances at the time and the whole idea had so much potential. This clearly could have been its own fleshed-out franchise, as all the pieces were there to create something memorable that stood out from other fighting games due to its characters, style, presentation, and environmental aspects of the gameplay.
WWE is filled with deep and rich characters past and present and they have barely scratched the surface of taking advantage of that in any of their games, so this would have been the perfect opportunity to bring new layers to our favorite Superstars.
The most heartbreaking aspect of WWE Brawl was hearing how passionate the developers were while working on the game, as this would have been Blue Tongue's, first game to be made for the PlayStation 3 and Xbox 360 Consoles.
Will we ever see anything like this again?
It is highly unlikely that we see this concept come to life under the WWE 2K Banner as the landscape of the video game industry has changed since then, and the closest we have gotten is WWE 2K BATTLEGROUNDS (2020) which was 2K's take on the cartoony action with WWE Superstars, but was released to mixed reviews from critics and fans.
We also had a game exclusive to mobile devices titled WWE Immortals (2015) which had a similar concept and was in the same vein as ''Injustice: Gods Among Us'' and ''Mortal Kombat'', and was well received - but it never made it to consoles.
One thing to point out is years after the cancellation, WWE trademarked the ''WWE BRAWL'' name back in August 2021 for future use. Now, we should not expect this to be a revival of the game, as it could be for something entirely different, but it is worth mentioning.
For full details on the development and cancellation of the game, check out the article on WWE.COM which provides some great insight and goes in-depth on the entire game and comments from the development team.
You can also check out full-length gameplay posted on WWE's Website
What are your thoughts on everything you have seen from WWE Brawl, would this have been a game that appealed to you? Comment below