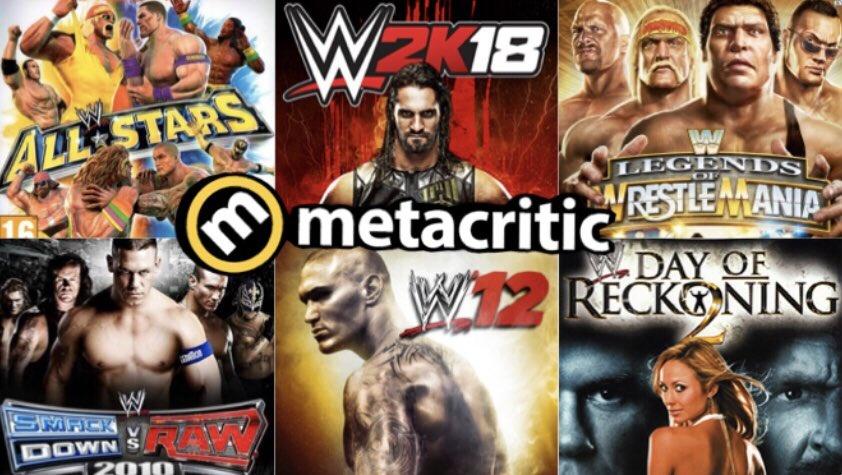 Over the past few weeks, 2K has been touting the reception of WWE 2K23's reviews as most major media outlets praised the newest game in the franchise and it has become one of the most successful critically speaking in the series history.
So, I thought it would be interesting to take a look at every major WWE game on Metacritic and compile a list in order from best to worst of their review scores and give a brief overview and summary of what critics thought about each game.
Metacritic is an aggregated website that collects professional reviews from critics and it covers Movies, Music, Video Games, and more. Similar to Rotten Tomatoes for Movies, Metacritic is generally the go-to site for video game reviews if you want to get a good indication of what critics feel about a certain game. This list will only take into account critic scores and no user reviews.
Some games have multiple scores depending on the platforms it was released (I.e. - PS5, Xbox Series X, PC, etc). Every score available will be noted below for context but the highest score for the game will be the one that is highlighted and ranked.
Mobile games such as WWE Supercard will not be included due to the low amount of critic reviews listed on the site.
WWF SmackDown! 2: Know Your Role - 90 (PlayStation)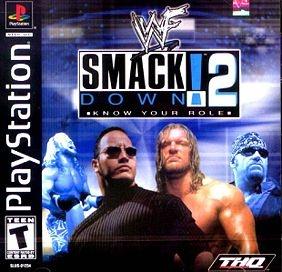 WWF SmackDown! 2: Know Your Role blew away critics with its large variety of modes and options. This built off the original game with its crisp and unique gameplay which made this stand out from other wrestling games in the market at the time leading this to have one of the best scores on the PS1.
WWF No Mercy - 89 (N64)
WWF No Mercy was revolutionary for its time and a must-have for any wrestling fan. It is considered one of the greatest games for the N64 so nonwrestling fans may get a kick out of it as well. New additions such as ladder matches, championship modes, etc. made this a game worth playing for a long time to come.
WWE SmackDown! Here Comes The Pain - 85 (PlayStation 2)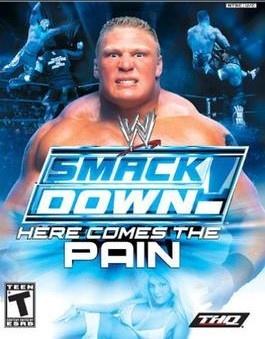 Considered not only be the greatest wrestling game of all time but one of the greatest games of the PS2 era for critics and fans alike due to its wild and explosive but fun gameplay, its story mode, the improvements made from previous installments, and the depth in content made WWE SmackDown! Here Comes The Pain is the go-to wrestling game.
WWE SmackDown vs Raw 2006 - 84 (PlayStation 2)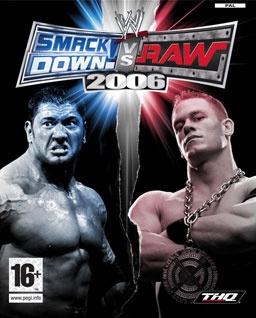 PSP version - 84
Many praised the amount of features in WWE SmackDown vs Raw 2006 and called it the new standard for Wrestling games during the PS2 era. The depth and replay value were among the common aspects for most critics as to why they gave it such high ratings. Some of the mixed reviews mentioned that there were still faults that needed to be corrected and proper innovations needed to happen.
WWE SmackDown! Shut Your Mouth - 82 (PlayStation 2)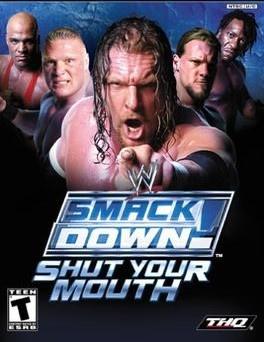 The control scheme for WWE SmackDown! Shut Your Mouth was appreciated for having more of a balanced gameplay despite the fast-paced action. Season mode was heavily highlighted as being a stand-out mode. The presentations of entrances and arenas were applauded as well and a big step forward. Mixed reviews pointed out that you may not care too much for it if you are not already a wrestling fan and the visuals may not reach other fighting games such as Tekken, Dead or Alive, etc.
WWE 2K23 - 82 (PlayStation 5)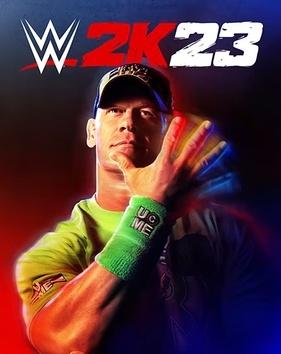 XBOX Series X version - 81
PC version - 79
WWE 2K23 built off the foundation from the previous year and focused on refining rather than innovating. The replayability factor was brought up numerous times and the franchise has never looked or played better. Mixed reactions were due to the showcase mode and the changes from year to year being too minor like most annual franchises in this day and age.
WWE SmackDown vs Raw 2007 - 81 (XBOX 360)
PlayStation 2 version - 80
PSP version - 78
Critics called WWE SmackDown vs Raw 2007 a fun time with a new way to play with its button scheme instead of the usual button mashing from some previous games and other fighting franchises but many mentioned that it may be time to overhaul the entire franchise. Gameplay-wise, it is very solid and it will keep you playing for the year with the large amount of modes it has to offer but it has long loading times regardless of platform.
WWE SmackDown vs Raw 2010 - 81 (PlayStation 3)
XBOX 360 version - 80
Nintendo Wii version - 78
Nintendo DS version - 75
The deep creation suite was praised and even more so in WWE SmackDown vs Raw 2010 thanks to the additions of Story Designer for the first time ever. Even if the overall gameplay does not reinvent the franchise, critics were pleased with the immersive experience and the top-notch quality by THQ. The online features were criticized for not being stable and some were still looking for big changes instead of being ''the next one in the franchise.''
WWE SmackDown vs Raw - 80 (PlayStation 2)
Although the franchise is at an all time high, many felt the inaugural Smackdown vs Raw title was a step lower than some of its predecessors but that does not stop this from still being a visually stunning game for its time, with enhanced gameplay features, strong story mode but there are hits and misses such as the online mode and the game having certain things taken out from previous games.
WWE Smackdown vs Raw 2009 - 79 (XBOX 360)
Wii version - 79
PlayStation 3 version - 78
PlayStation 2 version - 78
PSP version - 72
Nintendo DS version - 58
Critics were impressed with the tag team system and the revamped story mode in ''Road to WrestleMania'' which made Smackdown vs Raw 2009 stand out from other previous titles. It did not seem to move the needle as much for the majority of critics as many pointed out how it is just an extension of the previous year's game but it still excels at what it has to offer.
WWE Day of Reckoning - 79 (GameCube)
Many consider WWE Day of Reckoning to be the best wrestling game for the GameCube with its improved animations, camera presentation, strong story mode and its solid in ring gameplay which may even rival the main WWE series at the time. Some criticisms were for the A.I as it would be buggy at times and certain audio issues caused people to be taken out of the immersive experience.
WWE '13 - 78 (XBOX 360)
Playstation 3 version - 76
Nintendo Wii version - 74
WWE '13 is filled with nostalgia and relieving the past but it worked for critics as they absolutely loved the focus on the attitude era and going through classic matches during that historic time period in its Story based mode. Most found it to be a step above the previous year's game but there were some criticisms directed at the graphics and clunky gameplay.
WWE 2K22 - 78 (XBOX Series X)
PlayStation 5 version - 77
PlayStation 4 version - 76
PC version - 72
Everyone can agree that WWE 2K22 delivered on the tagline ''it hits different'' as it was a return to form for the franchise and a major step in the right direction after the failure of WWE 2K20. Many were disappointed with the roster as it felt outdated for the time and there were odd omissions for certain superstars which were never explained.
WWE 2K19 - 77 (XBOX ONE)
PlayStation 4 version - 76
The return of the showcase mode and focus on fan-favorite Daniel Bryan in WWE 2K19 was one of the main highlights and the story base career mode was a massive improvement from years past. The loot boxes and randomization system for rewards, as well as its heavy use of microtransactions, was widely panned.
WWE WrestleMania XIX - 76 (Gamecube)
WWE WrestleMania XIX is a highly replayable game with its exhibition and King of the Ring modes but revenge mode was disliked by many as it was too short and it replaced a traditional story mode. As always, gameplay and creation suite were the best aspects but not enough to make up for its lack of content.
WWE Day of Reckoning 2 - 76 (Gamecube)
Despite having great and engaging gameplay with its mechanics and core combat system, WWE Day of Reckoning 2 seemed unnecessary and just an extension of the original rather than a full-blown sequel. It also does not quite reach the level of the main Smackdown vs Raw series in terms of depth and content.
WWF SmackDown! Just Bring It - 76 (PlayStation 2)
With its updated visuals and innovative gameplay system, WWE SmackDown! Just Bring it set the bar for the PS2 era for wrestling games. The slower-paced action helped the flow of the action but it still goes a little overboard when there are multiple superstars on the screen and it could be chaotic to follow everything that's going on.
WWE SmackDown vs Raw 2011 - 75 (XBOX 360)
PlayStation 3 version - 74
Nintendo Wii version - 72
The new ''Havok system'' was mentioned as the best improvement towards the gameplay as well as its Universe mode. Smackdown vs Raw 2011 captures the atmosphere of the in-ring product and although the game focused more on refinement, it did not bring much else different in the series for the gameplay and critics pointed out that THQ has been using the same engine for years. Still entertaining but one of the more forgettable in the series.
WWE All Stars - 75 (PlayStation 3 version)
XBOX 360 version - 75
Nintendo 3DS version - 71
PSP version - 70
Nintendo Wii version - 68
One of the most polarizing WWE games of all time due to how different it is from any other wrestling game we have seen before. Critics were split here as some loved the cartoony fighting game style of WWE All Stars while others pushed back and claimed that this is not as good as the main Series and went too far away from the formula.
WWE 2K14 - 75 (XBOX 360)
PlayStation 3 version - 74
Nostalgia still worked the following year in WWE 2K14 as you revisit ''30 Years of WrestleMania'' for its story-based mode and while there is nothing overtly terrible about the game, many found it to be a safe installment in the franchise as this was the last game before the shift to the next-gen consoles at the time.
WWE Smackdown vs Raw 2008 - 74 (PlayStation 3)
XBOX 360 version - 71
Playstation 2 version - 71
PSP version - 68
Nintendo DS version - 61
Nintendo Wii version - 59
The distinct and unique fighting styles for superstars such as dirty, high flyer, brawler etc. was a nice addition to add dimension to the gameplay in Smackdown vs Raw 2008. The 24/7 mode drew mixed reactions but GM mode was well received. The roster was considered to be weaker than usual. Some complaints were against the A.I and the lackluster commentary as well as some long running problems in the series.
WWE '12 - 74 (Nintendo Wii)
PlayStation 3 version - 72
Xbox 360 version - 71
The revamped presentation in WWE '12 with its predator technology and overall gameplay system was appreciated. Many were happy with the control scheme being easier to handle compared to past games as you can pick up and play as a casual fan. The flaws included the online modes being buggy for a very long time and some of the models were seen as plastic and compared some of the superstars to mannequins.
WWE 2K16 - 73 (PlayStation 4)
PC version - 74 (only 4 reviews)
XBOX ONE - 72
The expanded gameplay elements in WWE 2K16 were welcomed and it built off the foundation laid out by last year's game with many returning modes and match types that were absent in WWE 2K15 but still not enough. The graphics were not up to the standards as other PS4 and XBOX ONE games at the time and the submission system was flawed and not something many people enjoyed.
WWE Road To WrestleMania X8 - 73 (Game Boy Advance)
WWE Road To WrestleMania X8 works a lot more with friends with its multiplayer features but the overall gameplay is too simplistic and slow. The graphics and presentation were tremendous for its time but it does not make up for the overall game being subpar.
WWE Legends of WrestleMania - 71 (XBOX 360)
PlayStation 3 version - 70
WWE Legends of WrestleMania is Considered to have one of the best rosters for its time due to the plethora of legends included and many faces we have not seen in a WWE game made their debut here. Revisiting some of the most legendary matches of all time was a treat for many, especially growing up watching back in the day. Despite the positives, the game did not seem challenging enough and was somewhat incomplete. This was also seen as ''boring'' compared to the typical fast-paced action in the main series.
WWE 2K17 - 69 (PlayStation 4)
XBOX ONE version - 68
PC version - 61
The general gameplay experience was refined and the flow of the match is smoother on this console generation. However, the showcase mode was absent and missed by the majority of consumers and critics. The lack and care in the women's division was also criticized and WWE 2K17 felt lazy and not up to par with expectations.
WWF Raw - 68 (XBOX)
PC version - 54
The customization and multiplayer modes were deep and filled with endless fun, however, the controls were more complex than most wrestling games which can be frustrating at times. The A.I difficulty level was also turned up which hardcore fans may enjoy but for others, it was a turn-off. But once you get to learn the controls, WWF Raw may be worth it.
WWE RAW 2 - 68 (XBOX)
The customization was top-notch like it always is and the fundamentals were a significant improvement over its predecessor. A deep-season mode with more superstars and more match types made this an entertaining game that you could get into for hours. Some had problems with the audio of the game such as the lack of an announcer and the music in the game was not up to par. Lack of weapons in hardcore matches was also noted and some even experienced glitches throughout WWE RAW 2.
WWE 2K18 - 67 (XBOX ONE)
Playstation 4 version - 66
PC version - 64
Nintendo Switch version - 35
WWE 2K18 may have hit the right notes and had some interesting ideas with Road to Glory and its Career mode, the game itself feels uninspired and the fire and passion that was once there for the beloved franchise have been gone for a while leaving diminishing returns.
(We won't even talk about the Switch version as that was a complete disaster and has only a score of 35. The lowest in the entire series.)
WWF Royal Rumble - 66 (Dreamcast)
The arcade-type gameplay in WWF Royal Rumble may hook you with its intensity and over-the-top feel but the overall package did not live up to ''WWF Smackdown'' which bested it in almost every aspect. Lack of modes and features made this game underwhelming for the Dreamcast and not the ideal wrestling game for the system.
WWE WRESTLEMANIA X8 - 64 (Gamecube)
WWE WrestleMania X8 has many superstars to choose from but more of a hollow experience. This is due to the unbalanced A.I, the overall control system being clunky and the game feeling rushed. But like most wrestling games, it can be fun with friends.
WWE 2K15 - 62 (PlayStation 4)
PC version - 70 (only 5 reviews)
XBOX ONE version - 56
PlayStation 3 version - 50
XBOX 360 version - 50
The sentiment of WWE 2K15 is a disappointment for most. It was one of the biggest leaps the series has made due to shifting to next-generation consoles but due to short development time, a lot of features and superstars are missing and making the entire experience lackluster for most. The graphics and superstar models impressed but it is not enough to save the game as it was barebones at launch.
WWF Road to WrestleMania - 62 (Game Boy Advance)
The modes available in WWF Road to WrestleMania which included Exhibition, King Of The Ring, WrestleMania etc. can be a good time to play but other than that, the game does not offer anything special and the lack of female superstars drew criticism. The game can be challenging which some people also enjoyed.
WWE 2K Battlegrounds - 60 (PlayStation 4)
XBOX ONE version - 58
Nintendo Switch version - 56
WWE 2K Battlegrounds simply did not have enough depth in its content and modes making the WWE 2K franchise to still in a bad spot at the time. Critics admired the breath of fresh air with the arcade-style gameplay but it felt more like a casual experience and not a game to sink your teeth into for hours on end. The in-game currency and unlocking system were also heavily criticized for being too grindy.
WWE Crush Hour - 56 (PlayStation 2)
Gamecube version - 55
The WWE-style arenas in WWE Crush Hour made the environment and areas unique but the overall gameplay does not come close to other major vehicular combat games such as Twisted Metal which is what most compared this to. It may be a fun way to pass some time but nothing much more than that.
WWE WrestleMania 21 - 56 (XBOX)
Decent gameplay in WrestleMania 21 and a brand new storyline to go through can be appreciated amidst the flawed A.I and inconsistencies. Graphics were praised but the game needed more polish in almost every other aspect. Most will probably not be interested unless you are a hardcore fan.
WWE Survivor Series - 55 (Game Boy Advance)
Most felt like WWE Survivor Series was a rehash of previous games rather than having its own identity. There is nothing really exciting about the game and no option for the popular create-a-superstar mode. It could hold your attention for a few days but is easily forgotten after that.
WWE 2K20 - 45 (XBOX ONE)
PlayStation 4 version - 43
PC version - 43
Not only is WWE 2K20 considered to be the worst wrestling game, but this is also among some of the worst video games of all time. Due to the fallout between 2K and Yukes, the game was released in an unplayable state with constant bugs, poor performance and pretty much broken in every way. Every reviewer mentioned to not purchase the game even if you are a massive wrestling fan unless it was severely patched.
Now, is this the definitive WWE Games list? Probably not, but it does give us a good insight into each game's pros and cons and was an interesting trip down memory lane. A lot of the cons were directed towards the annual releases not being different enough and many of the pros had the line ''a step in the right direction''.
Many critics are not wrestling fans and everyone will have a different opinion so there is absolutely nothing wrong with disagreeing with the list or if you feel the Metacritic scores did not accurately represent the games.
What is your take on the rankings and do you think the critics got it right here? Drop your thoughts in the comment below!