WrestleThon is a 48-hour Wrestling Videogame Marathon LiveStream where a group of friends play wrestling video games to help fundraise money for charity. 100% of the money they raise will benefit Child's Play Charity (@CPCharity). The charity donates toys and games to pediatric wings of over 200 hospitals around the world.
The event will be streamed live on Twitch.tv starting from tomorrow at 5:00 PM CST till Sunday, featuring many wrestling games and systems from different eras, from NES and PS1 to today's Xbox One and PS4.
The marathon will have Giveaways, Guest Streamers and a whole lot of fun! TheSmackDownHotel wants to show his support to this great event so tune in on WrestleThon 3 this weekend and help raise money for an amazing cause!
WRESTLETHON 3 LIVE!
Friday, April 22, 2016 at 5:00 PM CST to Sunday, April 24, 2016 at 5:00 PM CST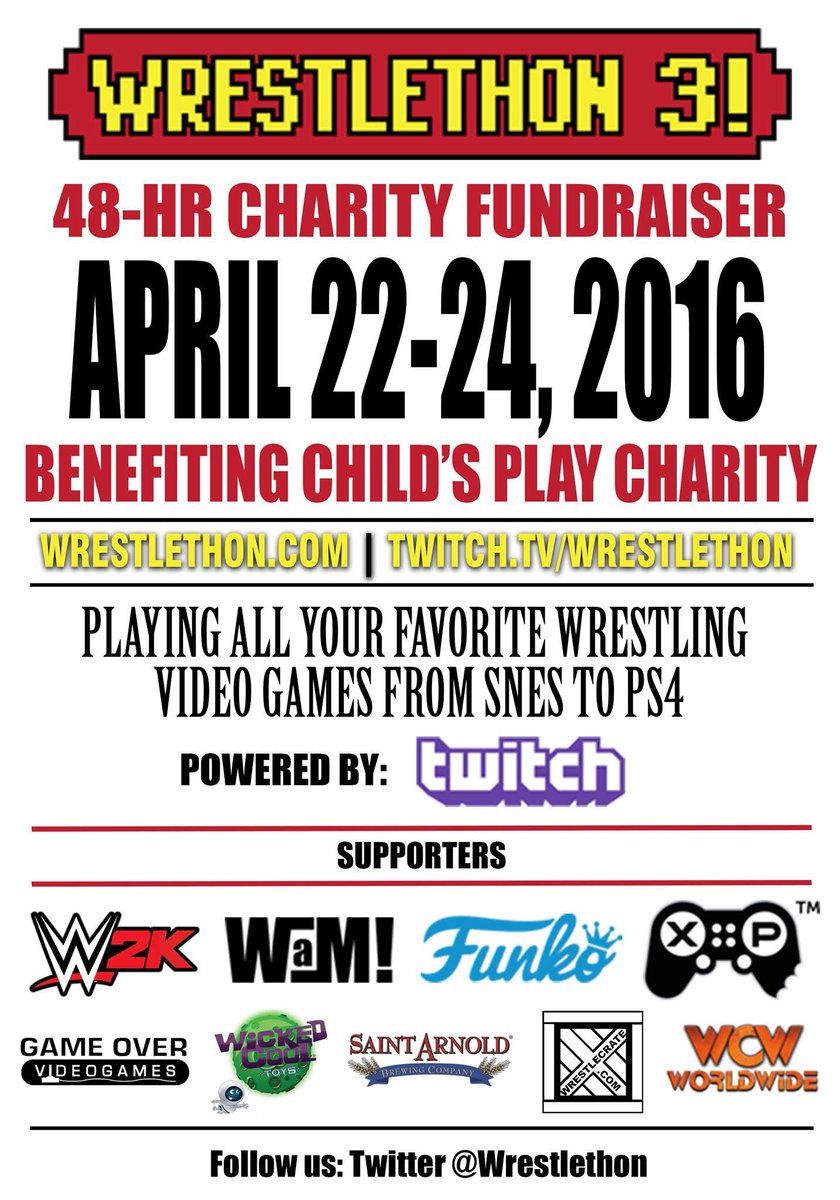 For more information on the event check out WrestleThon.com.