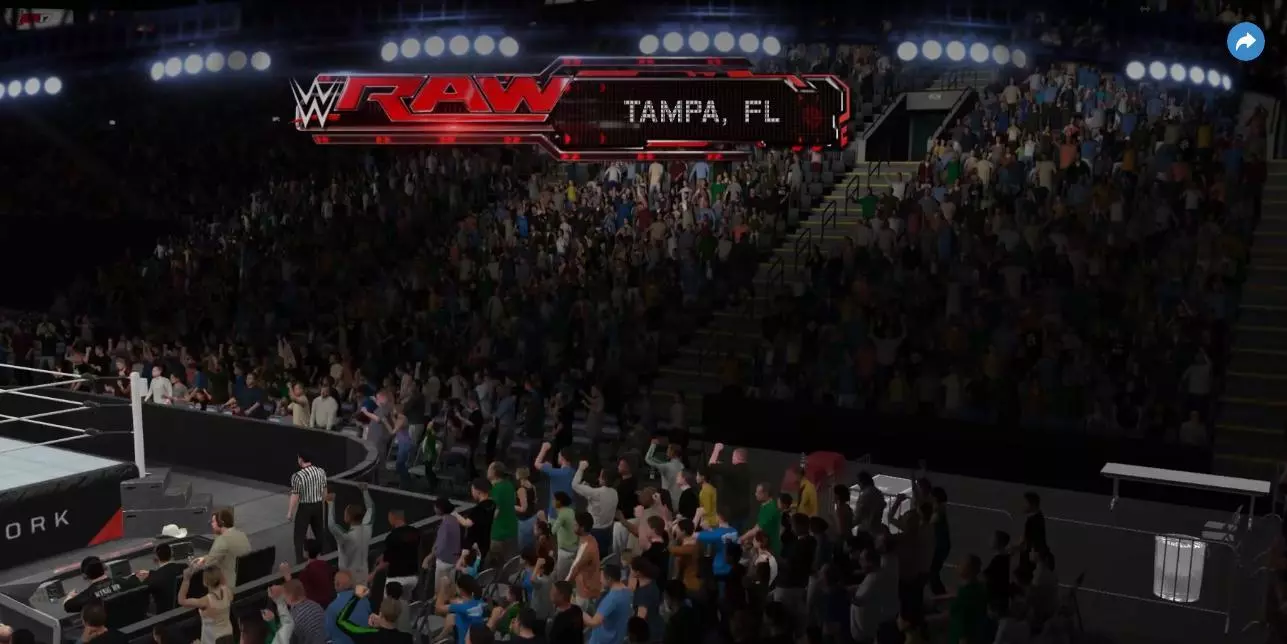 It's been a long time coming, but it looks like Fighting in the Crowd has finally made its return in WWE Games. At the beginning of the WWE 2K17 Brock Lesnar's Entrance Video released earlier today, we can clearly see on the right side of the arena, over the barricade, a huge playable area filled with weapons of every kind: Steel Chairs, Tables, Trashcans...
Even though the graphics don't look to be exactly appealing for those objects at the moment, it's worth noting the video does not represent the final version of the game, as WWE 2K17 is still currently in development as it's scheduled for released on October 11, 2016.
The ability to fight in the crowd was first introduced in WWE SmackDown vs. Raw 2007 (in a similar area as we currently see for WWE 2K17), but eventually removed from the series just two years later, after SVR2008. The return of the feature to fight in the crowd is for sure a welcomed addition, and it looks like the area is much larger compared to back then, allowing to also go around the back of the arena, at the side behind the announcer table.
For many years now, fans have been clamoring for "true" Falls Count Anywhere Matches, where you could freely roam the Crowd Area as well as go Backstage during the course of the match itself ala SmackDown! Here Comes The Pain, so we keep our fingers crossed to see this being possible in WWE 2K17.
Stay tuned on TheSmackDownHotel as we will keep covering WWE 2K17 daily.