A few moments ago, WWE has added to their official WWE Shop catalog the upcoming wrestling game WWE 2K17, which is now available for pre-order on the website.

The following ones are the first pictures of the temporary cover of WWE 2K17 which will be unveiled later in the upcoming weeks. As you can see from the screens, the game is confirmed for both old and current generation of consoles: Xbox One, PlayStation 4, Xbox 360 and PlayStation 3, for a price of $59.99.

The official WWE 2K17 game description on WWEShop.com reads:
W

WE 2K17 returns as the reigning, defending, champion of fighting video games with stunningly realistic graphics, ultra-authentic gameplay, and a massive roster featuring your favorite WWE and NXT Superstars and Legend

s.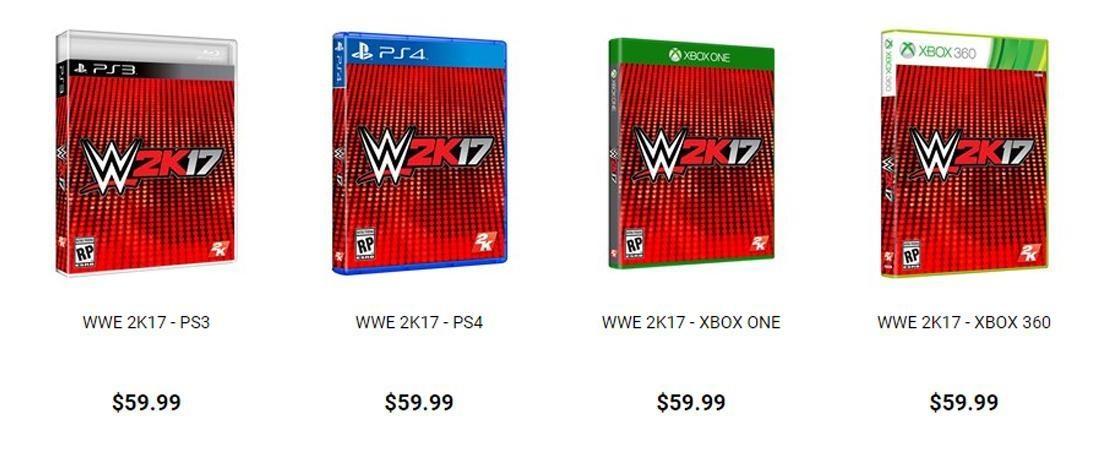 For more on WWE 2K17 stay tuned on TheSmackDownHotel, news and screenshots of the game will come in the next weeks!