Just a few minutes ago, during its earnings call for fiscal year 2016, Take Two Interactive has officially announced the development of the next videogame of the WWE 2K series, WWE 2K17.
The release date for the game is set for this October, while platforms/consoles are still TBA (To Be Announced).
You can read the official 2K statement below: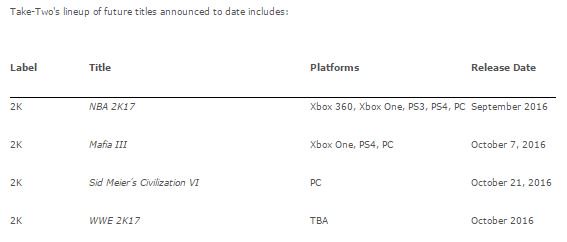 Only a few WWE 2K17 details have been revealed so far. As of now, we only know about 8 WWE Superstars that have been scanned in the past weeks: Alundra Blayze, Brie Bella, Bray Wyatt , Sheamus, Dean Ambrose, Big Show, Alberto Del Rio and Seth Rollins.
More details on the game and its Roster will come in the next weeks so stay tuned on TheSmackDownHotel! Now it's official... The road to WWE 2K17 has begun!
Leave a comment below with your thoughts on WWE 2K17 and what you would like to see included in it.