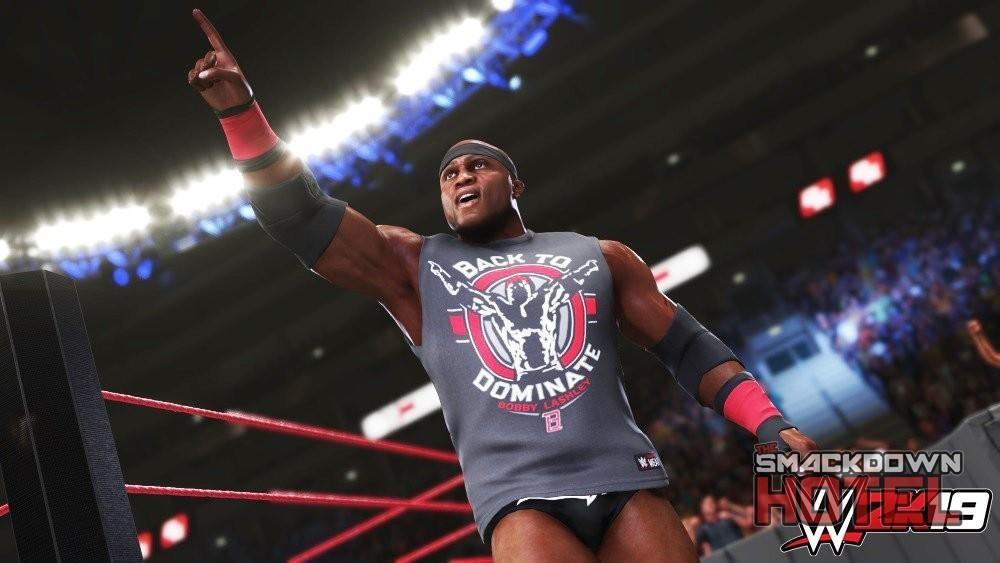 The new WWE 2K19 Patch 1.02 has been released today on Xbox One, PS4, and PC. It features improvements to overall stability, and other bug fixes to enhance the user experience.
Check out everything that we noticed was included in the patch.
WWE 2K19 1.02 Patch Notes (PS4 / Xbox One / PC):
Elimination match rule is now possible when creating Custom Match rules for multi-man match types.
Mid-match cash-ins can now be performed for matches that contain the champion in Universe mode.
Added a New "Undisputed Era" Single Entrance for Roderick Strong, and a new Tag Team Entrance for Roderick Strong & Kyle O'Reilly.
Improved the red Outline when selecting CAS parts to make it much more visible.
Improved Pin Meter with white borders around the kick-out area.
Assigned Custom Sideplates now work correctly in Universe Mode.
Fixed the lighting for custom outdoor arenas.
1024x512 images can now be used as Show Image.
Fixed issue with the Electronic Billboard around the arena and the Titantron not showing correctly in Highlight Reel.
Plus, it also adds support for the upcoming Titans Pack DLC.