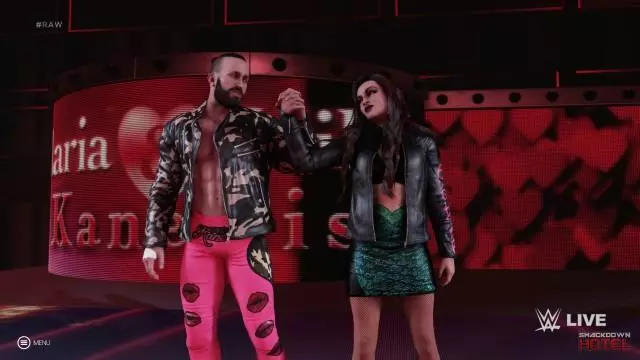 The latest patch for WWE 2K19, Title Update 1.04, is now live on PS4, Xbox One and PC. It adds support for the upcoming "Rising Stars DLC Pack" and addresses the following issues:
Universe Mode
Fixed an issue with assigning the Starrcade '83 arena to a show.
Fixed an issue that prevented participant changes from saving correctly when transitioning from the main menu and then back to the Universe save.
Gameplay
Fixed an issue that caused a loss of functionality when trying to reverse Haymaker 1 from a certain distance.
Fixed an issue that caused a soft crash when two or more players use custom Superstars in a 6-man private match.
Fixed an issue that caused a drop in framerate when 3 or more players are in a 6-man private match.
Fixed an issue that caused both Superstars to remain legal after a team member performs a Hot Tag during a Two on Two Tag Team match in WWE Online.
Fixed an issue that caused a soft crash when using custom Superstars in a custom arena participating for a custom championship when attempting to load into an 8-Man Ladder match.
General bug fixes