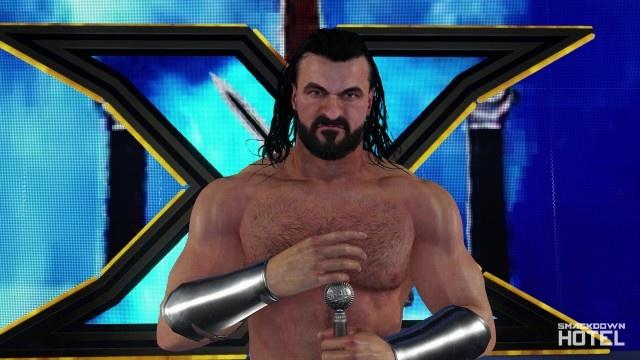 Over the last few weeks, we have seen a new series from the official WWE games Youtube Account called The Ringside Report which showed off the first bit of uninterrupted WWE 2K22 gameplay that was a one-on-one match between the cover star Rey Mysterio and series newcomer Damien Priest.
However, some people still have other questions relating to the other modes confirmed for the game such as the Creation Suite, Universe Mode, My GM, and the Gameplay.
But thanks to Brian Mazique from Forbes, who had the chance to ask the WWE 2K Developer Team some questions about the topics above, we finally some of the answers that people may have wanted.
So in this article, we will be going through all of the answers given by the WWE 2K Developers to Brian Mazique and giving our opinion on the Developers' answers.
WWE 2K22 Developer's Creation Suite Questions
Starting off, Brian would ask questions about WWE 2K22's Creation Suite, the first question would be about the new Persona system is the Creation Suite and the Developers would have this to say:
"Personas are themes players can apply to their Custom Superstar. They are broken down into a series of categories such as Wrestling, Streetwear, Sports, Cosplay and others, with each category having multiple selections. Players can use these Personas as a starting point for their ideal Custom Superstar, or just pick one they like and jump right into the game. Of course, we include the option for no Persona, allowing the player to begin with a blank slate."
Hearing this seems to be a good sign of 2K trying to streamline the process of finding certain attire parts and also quickly making a new attire for their custom superstars with the Persona system.
Players are also to sort out attire parts into the different Persona categories to make sure all of the parts that they use for that attire fit the character's Persona and they can also switch between the different categories at any time that they wish.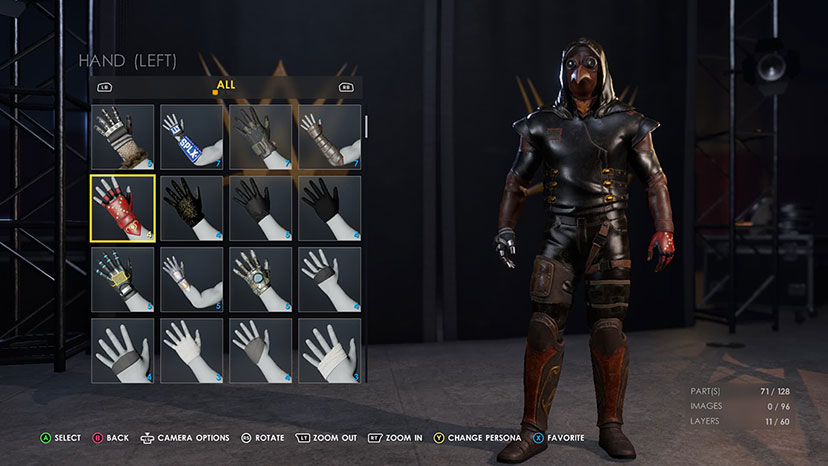 Brian's second question regarding the Creation Suite would be about how many different custom character body types would be available to players.
The developer team's answer to this question would be as follows:
"We have 75 body templates in the creation suite, 39 male and 36 female. These body types span a wide range of sizes, shapes, and musculature, including body types much heavier than previously seen in the creation suite. We've also included more average bodies, for players that want to create someone that does not match the typical body types found among WWE Superstars. Each body can have its height and weight-adjusted, allowing them to fall under multiple WWE weight classifications."
Reading this, it seems like any custom superstars that are made by players are going to look more realistic and fit more in with the superstars on the roster and they also have a wide variety of choices for their creation's body types so it does meet any players' needs and wants towards making their characters how they want to.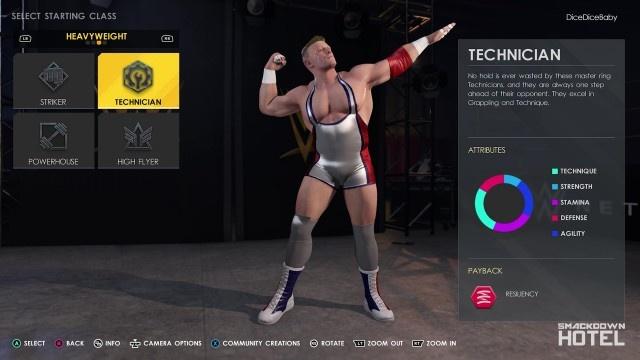 The third question from Brian about the 2K22 Creation Suite would be if the players use the Randomizer feature with their custom creation, will then offer weight options to match with their creation's frame.
The developers' response to this question would be:
"Each body template has a custom-curated minimum and maximum weight, the range of which can be adjusted by raising and lowering the height. This allows each body template to fall within multiple weight classes, either by player adjustment or by randomizing, but you shouldn't see the types of extremes you have seen in the past. For example, our thinnest male body type has a maximum weight of 258 pounds. Even if you make them as tall as the game allows, they will never be a super heavyweight. On the opposite end of the scale, our heaviest-looking body type has a minimum weight of 322 pounds and is still a super heavyweight even at its shortest possible height."
Once again this seems to be an attempt to make custom superstars better fit in the superstars on the game's roster however this also may be the end of some players' attempts to make weird and wacky creations for the other modes in the game but we just need to wait and see what happens.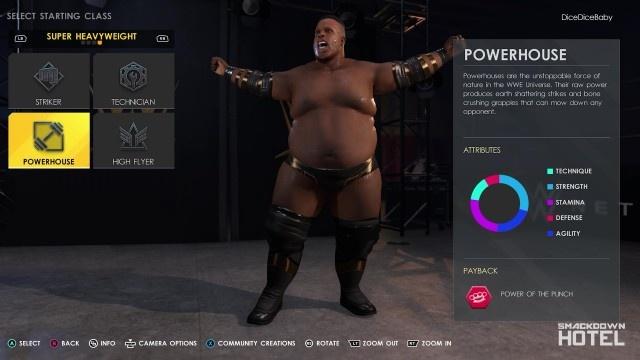 The next question would be if the search options for WWE 2K22's Creation Suite have been improved for this year's game.
The answer that Brian would receive from the development team was as follows:
We've added a number of new options for searching for attire in the Superstar Creator suite, including the ability to tag favorites and filter parts by Persona. You can also set custom color themes for your attire via the Parts Color feature, allowing you to easily give your Custom Superstar's attire a consistent color theme.

We've also reviewed and updated the UI flow in a number of creation suite modes, including Arena, Entrance, and Video to make it easier to use those features and find what you are looking for.

In addition, players who create a Custom Superstar can now choose to upload their creation directly to Community Creations as they save, rather than having to jump into the online suite to do so.

We've made sorting through Community Creations easier with a new landing page to more easily narrow down specific content types you're looking for. We've also added upvoting and the ability to sort by the amount of upvotes content has received to make it easier to find the top-voted content.
As mentioned before, it seems like a step in the right direction to not only allow players to filter attire parts by their Persona category, so whatever type of attire they are trying to make for their custom superstar, but they are also able to tag any of their favorite attire parts so they can easily find them for later uses.
Something else that might be satisfying to players is that they are able to make their own Custom Color Themes for custom superstars to make their attire look more appealing to other players.
Regarding the supposed updates to the Create A Arena, Video, and Entrance modes may be the same as in the Creation Suite, with giving the player the ability to tag favorite parts for their Arenas, favorite transitions to a custom Video that they make, and favorite motions, lighting, pyro, or music to their created superstar's entrance.
Community Creations has also seemed to receive a major upgrade as now players are able to immediately upload their custom superstar to Community Creations once they save them so players can keep them updated for fans to download and they don't have to go on the Uploads page to upload their creation from there.
Finally, with players being able to upvote custom creations, this seems to work in the same way as the download counter moves a creation up the list so more people can see them as soon as they load up the Community Creations page.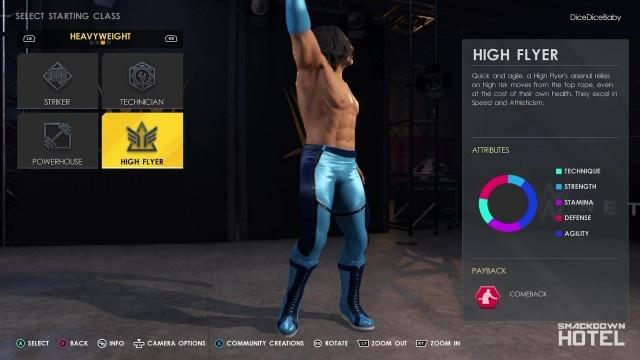 The final question about the Creation Suite that Brian asked was what is the number of custom character slots that players will have available to them in the game.
The development team's answer to this question would be this:
"We have 100 Superstar Creator slots available."
With this knowledge, this is quite disappointing to hear because 2K22 is the first WWE game on PS5/Xbox Series X and we are still limited to only 100 character slots especially with the confirmation of Cross-Platform Community Creations.
But at the same time, the argument can be made that since the game will still be available to PS4/Xbox One players, the number of custom character slots needs to be the same on both generations of consoles.
WWE 2K22 Question On MyGM/Universe Mode
With GM Mode returning in this year's game, making its first appearance in a WWE game since SmackDown vs Raw 2008, many people were curious about how long the mode will last for one playthrough.
Well Brian would ask this question to the 2K Development Team and this is the answer they responded with:
"In MyGM, there are three duration settings - 15, 25 and 50 weeks. In Universe, there is no limit. You could run a Universe for a thousand years if you felt so inclined."
It does seem like players are given the choice of how long they want their MyGM playthrough to be on a save file, while Universe Mode stays largely the same with it being endless to players.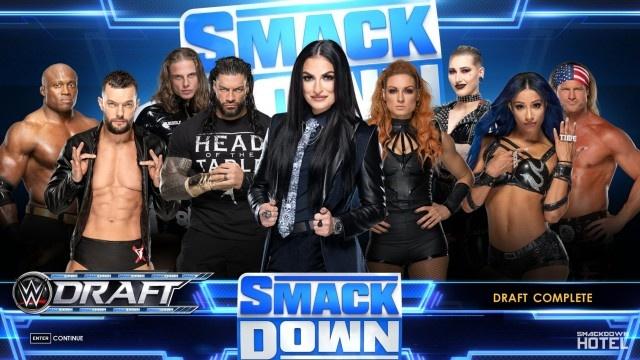 WWE 2K22 Questions on Gameplay
Brian had also a few questions about the gameplay which included if players were still able to enable superstars bleeding during matches, along with female superstars as well.
The development team would have this response to the question:
Blood is still an option in the game, although it is off by default. Blood historically has not been supported for women Superstars and that did not change in 2K22.
This answer doesn't come as a surprise, since some people would have been upset if they didn't have the option to turn on blood during their matches, but also give the option for players to turn it off if they want to.
Another gameplay-related question asked by Brian would be if the table and chair physics have been improved in this year's game and if they had been, then how have they been improved.
The 2K Development Team had this response to Brian's question:
The physics systems have been completely overhauled for WWE2K22. Weapons (such as tables, steel chairs, kendo sticks and stop signs) will now show obvious damage states the more that they are used.

Tables have seen a significant number of improvements. First and foremost, we have a more reliable way of predicting when and how someone collides with the table to help us better determine when a table will break vs collapsing. As for breaking tables, those are now completely dynamic instead of being animation driven. Players will never see a table break the same way twice.
This does seem interesting especially with the new supposed weapon physics system and how the tables will break more dynamically but we will just need to wait and see how they look in-game.
The final question that Brian would have for the WWE 2K Development Team would be if there were any new weapons added in the game like the Stop Sign seen in Mysterio VS Kane in the 2K Showcase or different ways to interact with certain in-game props.
The developers would come out with this answer to the question above:
There aren't many new direct prop interactions to speak of in the game but there has been a bigger focus on verticality in the new backstage area. We've created a new mantling system that allows players to seamlessly climb, and dismount from surfaces of various heights. As in the past, we still support being able throw players off ledges, and follow these up with a big dive.
With this answer, it's very interesting to see how this new updated backstage area is different from the previous incarnations and if it will be worth it to players along with this new mantling system.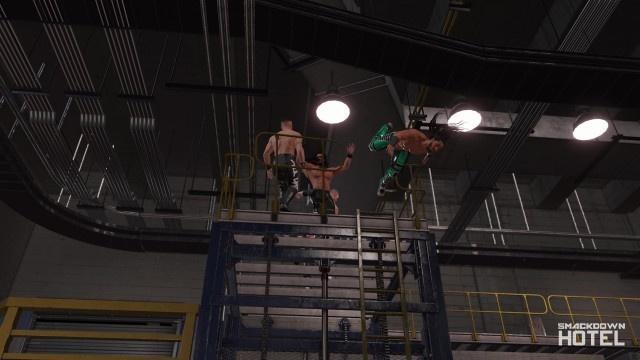 Thanks to Forbes and Brian Mazique for the interview questions and answers.
For anyone interested in reading the original article, here is the link to the page: WWE 2K22: 9 Compelling Questions Answered By Developers (forbes.com)
What do you guys think of the WWE 2K Development Team's Answers to the question asked?
Leave your comments down below and thanks for checking into The Smackdown Hotel.