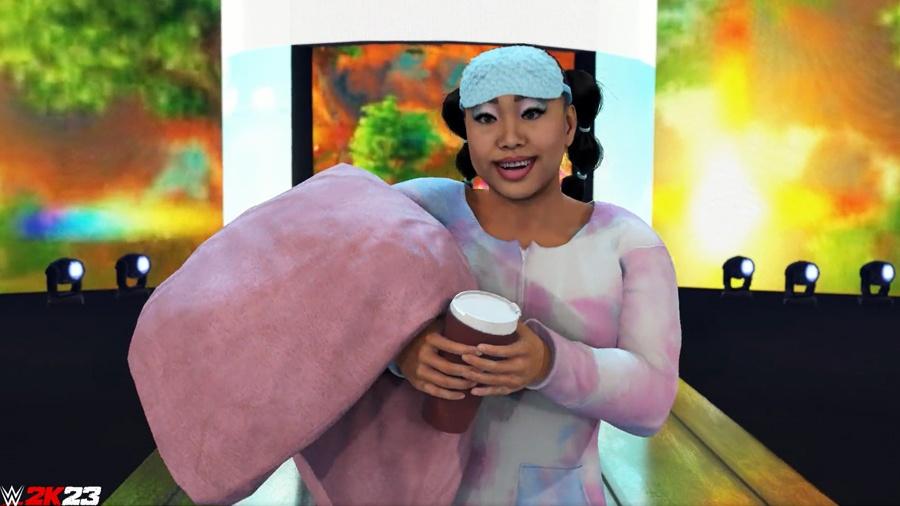 A new Title Update for WWE 2K23, Patch 1.12, will be released soon on PlayStation 5, PlayStation 4, Xbox Series X|S, Xbox One, and Steam PC.
The patch dated June 13, 2023, includes concerns reported by the community, stability fixes, and general polishing for WWE 2K23.
The size of the 1.12 Patch is still unknown.
WWE 2K23 1.12 Full Patch Notes & Changelog:
Below you can find all the 1.12 Patch Notes for WWE 2K23, with the list of improvements and bug fixes that have been made:
GENERAL
Added polish to multiple WWE Superstars
Various stability improvements
Added support for Race to NXT DLC pack.
GAMEPLAY
Addressed reported concerns of a crash occurring when a barricade is broken during gameplay
Addressed reported concerns of match rules not being applied correctly when the win condition of "2 out of 3 Falls" was on
Addressed reported concerns of only one title being displayed in double title matches
CREATE
Improved stability throughout multiple creation modes
Addressed reported concerns of props in custom arenas not being saved properly
UNIVERSE
General compatibility and stability bug fixes
MyGM
Addressed reported concerns of the Morale and Stamina of Keeper Stars not resetting at the end of a season
MyFACTION
AUDIO
Addressed reported concerns of the NXT UK Women's Champion being announced incorrectly
---
For all the information on WWE 2K23 check out the WWE 2K23 Main Section, and the full WWE 2K23 Roster Page.