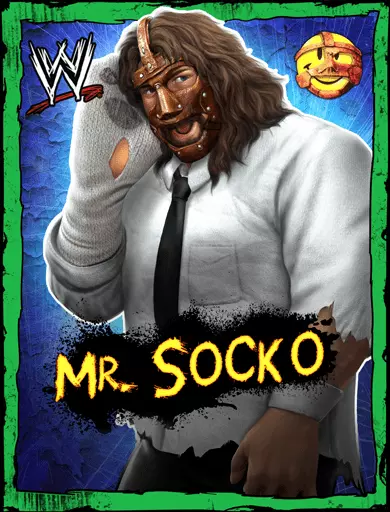 Mankind is featured as a playable character in the WWE Champions Roster, as part of the WWE Superstar roster in the Attitude Era.
Mankind is classed as a Chaotic Technician in the game.
PROFILE INFO
Battered and bruised after years of punishment, Mankind began to depend less on his threshold for pain and more on his sense of humor, intelligence and surprisingly vulnerable nature. His trusty 2-by-4 wrapped in barbwire was replaced by a sock puppet named Mr. Socko.
SPECIALS: Tree of Woe Double Axe Handle, Groin Kick, Two-Handed Bulldog, Reversal, Double Arm DDT
FINISHERS: Mandible Claw, Running Knee Lift
TAG LINKS: Attitude Era, The Rock 'n' Sock Connection, WrestleMania 22