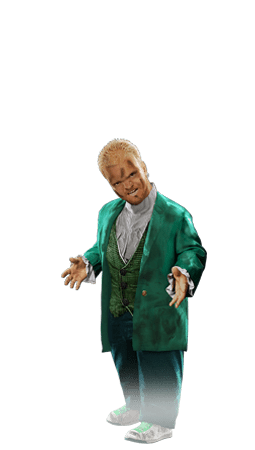 Hornswoggle is featured as a Manager in the WWE SmackDown vs. Raw 2009 Roster, as part of the ECW brand.
This marks the debut of Hornswoggle in the main WWE Games series.
PROFILE INFO
Character Type

Manager

Gender

Male

Roster

ECW

Overall Rating

60

Real Life Profile

Hornswoggle
NON PLAYABLE
To unlock Hornswoggle: Beat Finlay in Undertaker's RTWM Week 2 in less time than it took to beat Santino Marella in Week 1.

Hornswoggle as a non-playable manager can be summoned from under the ring by holding RB and taunt.
SCREENSHOTS
VIDEOS
Coming Soon.