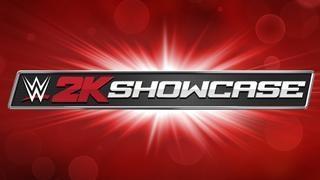 In addition to the historic matches, the 2K Showcase Mode in WWE 2K16 features 20 different Special Objectives that you will need to complete. You can go to each objective once the hint has been unlocked, press X, and the game will either put together the match for you, or it will bring you to the area that allows you to create the match to fulfill the stipulations. Here is the detailed list of all 20 Special Objectives:
Bret Hart vs. Steve Austin
As Bret Hart, defeat Austin at Survivor Series 1996.

Bret Hart vs. Steve Austin II
As Bret Hart, defeat Austin at WrestleMania 13 via submission.

The McMahons vs. Steve Austin
As either Shane or Mr. McMahon, defeat Austin in a ladder match at King of the Ring 1999.

Triple H vs. Steve Austin
As Triple H, defeat Austin in a Three Stages of Hell match at No Way Out 2001.

Chris Jericho vs. Steve Austin
As Chris Jericho, defeat Austin at Vengeance 2001.

The Rock vs. Steve Austin
As The Rock, defeat Austin at WrestleMania 19.

Mikey Whipwreck vs. Steve Austin
As Mikey Whipwreck, defeat Austin at November to Remember 1995.

Three Time Royal Rumble Winner
As Austin, win three 30 man Royal Rumble matches.

The Dangerous Alliance
Win a match as Stunning Steve Austin with Paul Heyman as your manager.

I'm the Tag Team Champions!!!
Win or defend the tag team titles as Austin with the following Superstars: Shawn Michaels, Dude Love, The Undertaker, and Triple H.

The Match that Never Happened
As Brock Lesnar, defeat Stone Cold Steve Austin on Monday Night Raw.

Rattlesnake Domi-Nation
As Austin, defeat all four members of the Nation of Domination in singles matches (The Rock, Faarooq, D'Lo Brown, Kama).

That was a Close One...
Win a match while one of your limbs is critically damaged.

A Model Employee
After flipping off Mr. McMahon, hit him with a Stunner.

100% Whoop-Ass
Win without using a reversal during a Showcase match.

Strike first, ask questions later!!!
When starting a match of Showcase, attack an opponent first in gameplay.

Do unto others, before they do unto me
Win the 2001 Royal Rumble on Easy difficulty in Showcase.

Arrive, Raise Hell, Leave
Defeat the Undertaker at SummerSlam on Normal difficulty in Showcase.

It's a SlobberKnocker!!!!!
Defeat Dude Love on Hard difficulty at Over the Edge in Showcase.

Toughest S.O.B.
Defeat the WWE Champion Shawn Michaels on Legendary difficulty at WrestleMania XIV in Showcase.