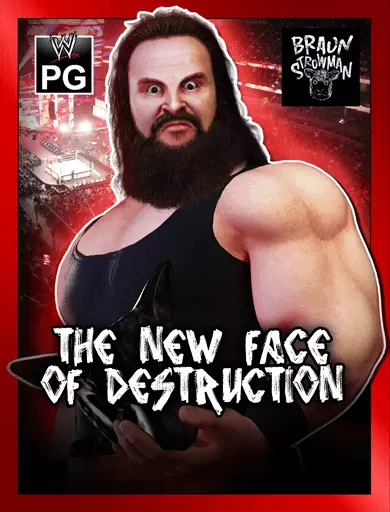 Braun Strowman '13 is featured as a playable character in the WWE Champions Roster, as part of the WWE Superstar roster in the PG Era.
Braun Strowman '13 is classed as a Chaotic Powerhouse in the game.
PROFILE INFO
Menacing, intimidating, and freakishly strong. Braun Strowman is a Superstar who strikes fear into those who stand across from him. As the "Black Sheep" of the maniacal Wyatt Family, "The New Face of Destruction" and his brethren have created a path of destruction never before seen in WWE. If this gargantuan monster ever decides to go after WWE Championship gold, there will be no stopping Braun Strowman.
SPECIALS: Bodyslam, Shoulder Block, Military Press Drop, Chokeslam, Big Boot, Yokosuka Cutter, Biel
FINISHER: Lifting Arm Triangle
TAG LINKS: PG Era (Formerly Modern Era), The Wyatt Family, Alexa Bliss & Braun Strowman, WrestleMania 35, WrestleMania 36