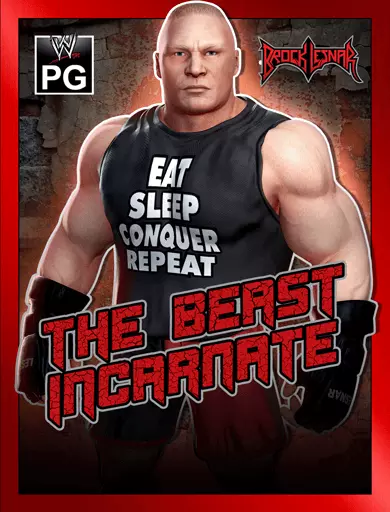 Brock Lesnar '14 is featured as a playable character in the WWE Champions Roster, as part of the WWE Superstar roster in the PG Era.
Brock Lesnar '14 is classed as a Aggressive Powerhouse in the game.
PROFILE INFO
"The Beast Incarnate" has beaten Triple H twice and — in what was his biggest victory to date — snapped Undertaker's iconic Streak at WrestleMania 30. Next, Lesnar absolutely decimated WWE World Heavyweight Champion John Cena at SummerSlam 2014, reclaiming the title for the first time in nearly 11 years.
Alternate Gear / Attires
WWE Champions 2017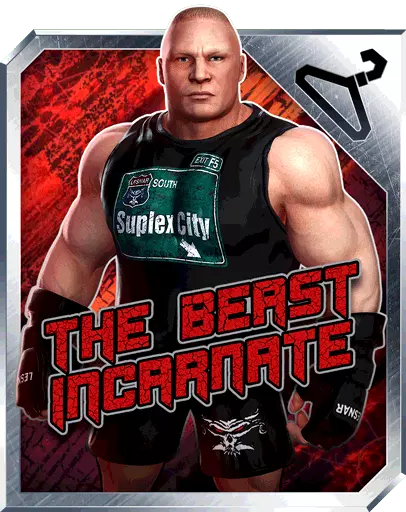 Raw August 2015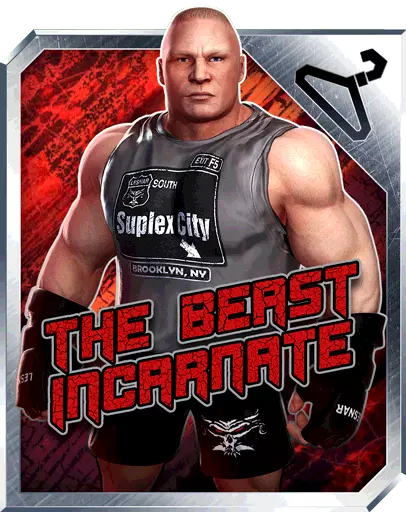 SPECIALS: Belly to Back Suplex, Back Body Drop, Suplex City, German Suplex, Alabama Slam, F-5, Backbreaker
FINISHER: Brock Lock
TAG LINKS: PG Era (Formerly Modern Era), RAW, WrestleMania 35, WrestleMania 36