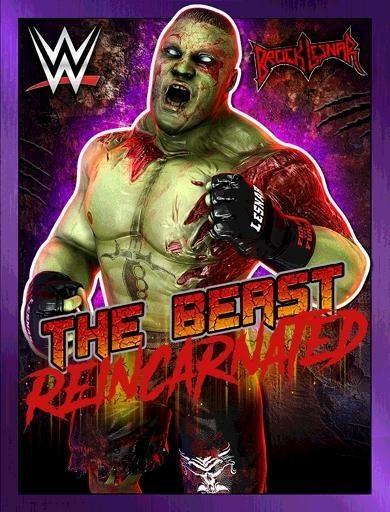 Gender

Male

Nickname / Version

The Beast Reincarnated

Alternative Versions

Brock Lesnar Brock Lesnar '03Brock Lesnar '14

Era

Modern Era

Superstar Class

Trickster

Ability Style

Defensive

Alternate Gear

Spring Outbreak
Based off his WWE Zombies action figure in 2017.
Nothing is safe from the mysterious force that swept across the WWE Universe. The denaturation of Brock Lesnar has made him a scourge of the living. Trading vibrant skin for rotting flesh and an appetite for fresh sinew, the beast has reincarnated into something much, much more menacing.
SPECIALS: Decaying Belly to Back Suplex, Rotting Body Drop, Back From The Dead, Suplex City of the Dead, Reanimated Slam
FINISHERS: Z-5, Zombie Attack!
TAG LINKS: Modern Era, Zombies, Zombies 2017-2018, Zombies 2017, WrestleMania 35, WrestleMania 36