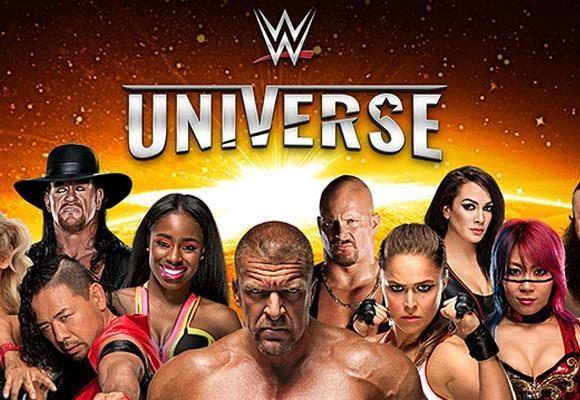 Promotion / Series

WWE Games

Release Date

May 28, 2019

Additional Releases

February 24, 2018 (Pre-release in New Zealand)

Platforms

Android

,

iOS (iPhone/iPad)

Publisher

Glu

Developer

Glu
WWE Universe is a WWE Mobile game developed and published by Glu Mobile for Android and iOS devices. Glu Mobile announced a multi-year agreement with WWE promising to offer the most authentic WWE experience on mobile to date, allowing players to build and train dream rosters before challenging others.
The app is now free to download in the Apple App Store and Google Play Store, but it includes in-app purchases which you can disable by adjusting your device settings.


Official Description:
Are you ready for the most AUTHENTIC WWE game on your phone? Assemble a roster of your favorite RAW, SmackDown Live, NXT, Legend, and Hall of Fame Superstars. THIS is your chance to take on the fiercest WWE competition. Your Roster. Your Superstars. It's YOUR Universe!


Main Features:
Embark on your WWE journey:
Play as your favorite Superstars from EVERY generation
Real moves, real chants, real voices and real music make this the ultimate game for the WWE Universe
Authentic storylines put you right in the action
Explore LIVE content tied to the action on your television
Time your TAP to deliver your favorite Superstars signature moves with easy, one-touch controls
Build a roster of WWE Superstars:
Assemble a team of RAW, SmackDown Live, NXT, Legends, and Hall of Fame Superstars!
Train your Superstars to their full potential
Compete against other players all over the world in daily events and challenges
Challenge others users in PvP mode
Team up with friends to dominate opponents together:
Join a Club or create your own to access exclusive events and win the top prizes
Ready for the big leagues? Roster Battles pit your roster against users from around the world
Compete in weekly events and prove that your roster is the best


Screenshots:
Launch Trailer: