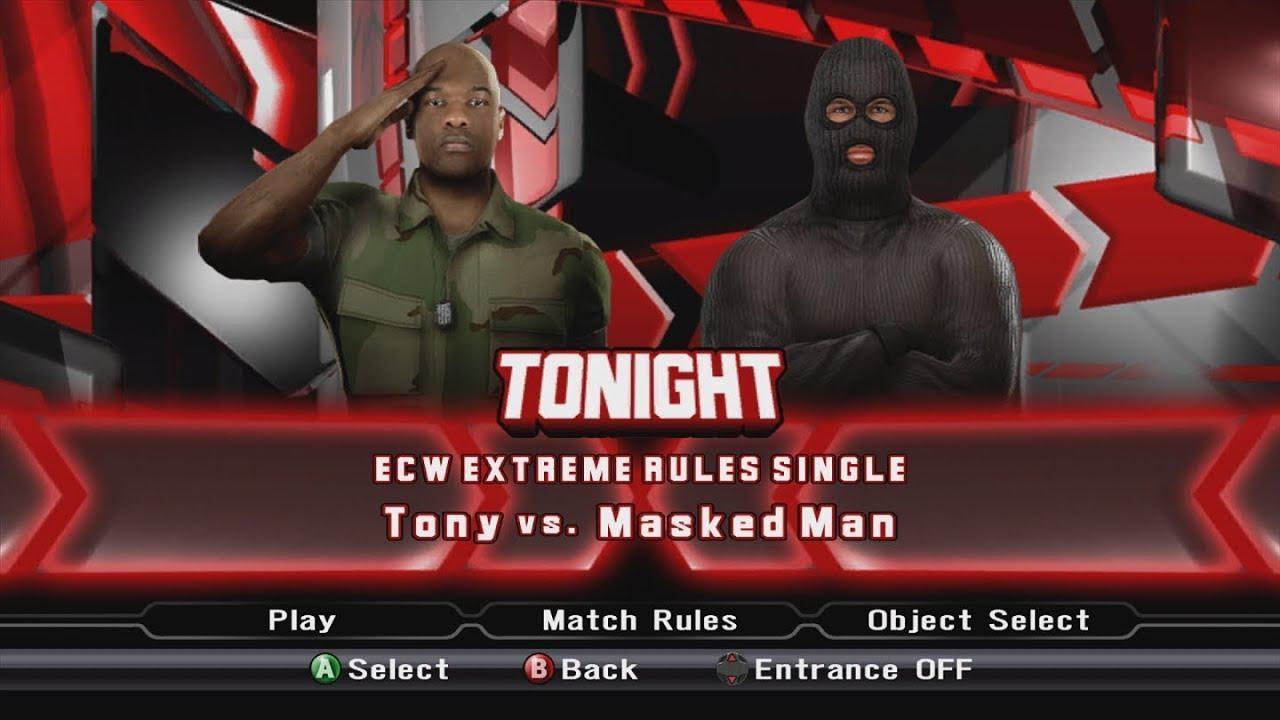 Over the long history of pro wrestling video games, a variety of original characters and fictional wrestlers have popped up in these games to fit various roles, some to add some flair to the roster, others to make up the numbers, with some even becoming cult figures within the subculture.
While not everyone in this list is as well known to the average person as someone like John Cena or the Rock, many featured will be quite familiar with those who are fans of wrestling video games, both new and old. Today we'll be looking at the various fictional wrestlers in pro wrestling games, and the history of them that isn't discussed as much as it probably should.
The Early Years
Before the advent of licensed WWE games, a couple of video game publishers worked to make titles based on pro wrestling. Tag Team Wrestling, by Technōs Japan in 1983, is possibly the first professional wrestling game ever made, where the player controls a tag team, composed of two identical men named Jocko and Spike, as they continuously battle the Mad Maulers to become world tag team champions. While not a very complex game in its own right, Jocko and Spike do hold the title of wrestling's first-ever protagonists in gaming.
Two years after their first game, Technōs embarked on doing a sequel, named Mat Mania, featuring a much more expanded cast and array of objectives. In control of Dynamite Tommy, the player must battle through the ranks of TWA (Taito Wrestling Association) to become world champion, with numerous figures based on real wrestlers, such as Coco Savage, based on Bobo Brazil, and The Pirania, based on Mil Mascaras. The game was quite successful in its own heyday and is playable on modern consoles such as the Playstation 4, and Nintendo Switch.
Speaking of Nintendo, Pro Wrestling for the NES, made in 1986, is hailed as one of the first wrestling games to attempt in being accurate as a simulation. Featuring a referee, rules seen in real matches, a single-player story, and multiplayer mode, it has remained a classic to old-school gamers for a long time. The game's eclectic cast, ranging from Starman, a masked man wearing an iconic pink jumpsuit with a star over his face, and a wild fish-like creature known only as of the Amazon, make up the game's small, but fun cast of characters.
The game itself has spawned some connection to popular cultures, such as through the "A Winner is You!" meme, and on one extremely odd occasion, saw Virgil, from the 1980s and 90s, dress up as the character Starman before performing a Canadian Destroyer on Joey Janela.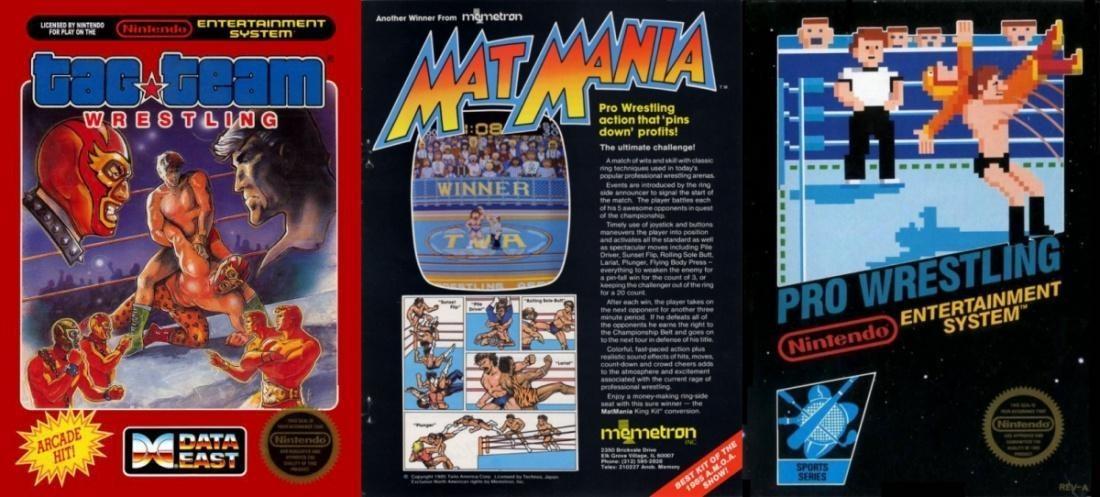 Fictional wrestlers alongside real ones
Beyond the primitive years of wrestling video games, numerous titles have created their own fictional wrestlers in the 1990s, with the most famous one likely being AKI Man, also known as THQ Man, from WCW/NWO Revenge. AKI Man's fun moveset, unique look (comparable to F-Zero's Captain Falcon), and mysterious background made him a cult favorite for players and is speculated by some to be based on the legendary Mitsuhara Misawa.
Long-time developer of WWE video games, Yukes, had left a tremendous legacy of original content in their video games, through modes such as Road to Wrestlemania, and expansive creation suite options. While there was never a necessity to create fictional wrestlers, given the WWE license they were working under, the few who had appeared often left their mark on fans, in a variety of ways.
The infamous Wrestlemania XIX game had you play as wrestlers in the unorthodox Revenge Mode, where you'd battle your way through WWE to get revenge on Mr. McMahon during WrestleMania season. The variety of fictional wrestlers in this mode is quite amazing, and they are based on wrestlers not available in the main title, such as "Victor Romanov" for Scott Hall, and "Ming Chee" for Abdullah the Butcher.
A little bit off course from WWE, TNA also had their foreé into wrestling video games, with 2008's TNA Impact! being the most notable. While the game's real-life roster was quite small, a slew of fictional wrestlers popped up to add some dynamism to the cast, notably names such as Afro Thunder from Ready 2 Rumble Boxing, and the masked Suicide, who would spawn his own legacy even after the game's cycle ended.
Suicide would appear on actual TNA TV in 2008, and over the years, has been portrayed by a variety of wrestlers, such as Christopher Daniels, TJ Perkins, and Frankie Kazarian. To this day, Suicide makes the occasional appearance in TNA and is still looked upon fondly for his unique background, moveset, and attire.
Into the Modern Era
In the latter years of THQ's publishing of the WWE games, a return to including fictional wrestlers, as neat add-ons from modes such as Road to Wrestlemania, became a lot more prevalent than before. Whether it be the Tony the Soldier from SmackDown vs. Raw 2009, Green and Red from Create-a-Moveset in SVR2010, or even one of Undertaker's druids in SVR2011, fictional wrestlers seemed to be making a return to the mainstream after some absence.
WWE '12 even featured an entire section of Road to Wrestlemania based on Jacob Cass, a young upstart from NXT who battles against Kevin Nash's invading WCW wrestlers who want to take down WWE from within. One of the most admired fictional wrestlers out there, Cass' story is still looked upon fondly even to this day.
Following THQ's folding in the aftermath of WWE '13, 2K Sports would then hoist the mantle of publishing WWE games, and beginning in 2K15, would have somewhat of their own universe in terms of fictional wrestlers. Career Mode began that year with a slew of characters such as Barron Blade, Ray Rich, Tommy Wall, and Zeus Tucker to fill out space in an otherwise small roster. While this game is notorious for being amongst the worst in the series, especially following 2K14, Barron Blade would notoriously return in following installments to the shock of many, as a MyCareer rival in 2K17, a manager in 2K18, and even as a promoter, in 2K19 onwards.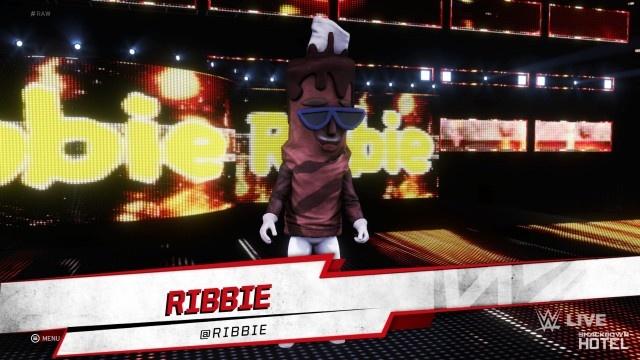 Alongside Blade, some new names have popped up in the WWE 2K19 and 2K20 Career Modes. Cole Quinn, your MyPlayer's rival-turned-ally, would provide comic relief and comradery through your career, while Barron Blade would orchestrate a large role in your career's formation and development. 2K19's Career Mode has been praised for having a quality similar to Road to Wrestlemania stories of old, though WWE 2K20 wouldn't have that same benefit. Introducing new characters like Brooklyn von Braun, and the lanky Ribbie to the mix, almost any new additions to the game were marred by the game's generally poor reputation, especially that notorious "bed sores" line in Career Mode.
It is very creative though to see the fictional wrestlers in these games feature some continuity to their stories, and is an idea I would personally like to see return in 2K22.
2022 and beyond
While the inclusion of fictional wrestlers in video games may not be everyone, it is quite nostalgic to look back on the more historic inclusions of these types of characters. Even though these characters exist primarily in video games, seeing them figuratively get over in the eyes of the wider wrestling community does fill me with some pride.
What are your thoughts on the wrestlers mentioned in this list? Do any stick out, or maybe even have some personal attachment to you as well? Let us know below, and have a good one!