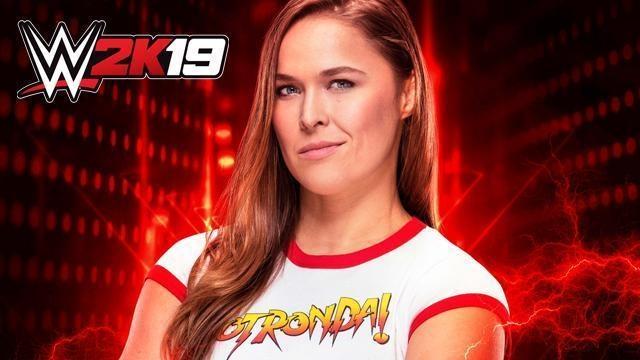 The "unannounced second Pre-Order Bonus" of WWE 2K19 has now been confirmed!
The official description for the game on the Microsoft Xbox Store has been updated today, with the addition of the following:
He's the "Master of the 619". She's the "Baddest Woman on the Planet". Pre-order WWE 2K19 to play as both Rey Mysterio and "Rowdy" Ronda Rousey. Never Say Never.
So, as previously speculated, it will be the "Baddest Woman on the Planet" Ronda Rousey to join the already announced "Master of the 619" Rey Mysterio as WWE 2K19 Pre-Order Bonus characters, making her debut in WWE Games.
We will most likely see the official announcement from 2K very soon.
This marks the first time in the WWE Games series where players will receive not one, but two completely different Superstars when pre-ordering the game, following the likes of Kurt Angle, Goldberg, The Terminator, Sting, Ultimate Warrior, and more.
---
WWE 2K19 is currently scheduled for worldwide release on October 9, 2018, with Deluxe Edition players receiving their copies and in-game bonuses beginning four days early on October 5, 2018.
For more info on WWE 2K19 check out the News Section, and the WWE 2K19 Roster Page to see all the Superstars confirmed so far!