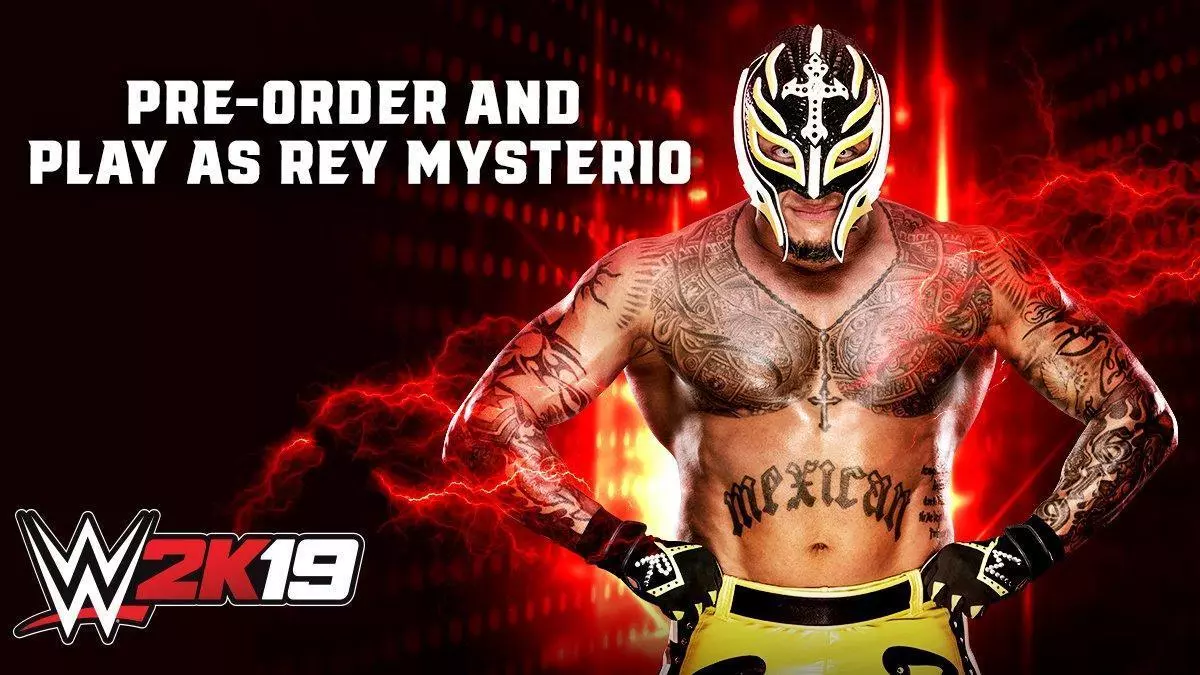 During tonight's episode of WWE RAW, 2K announced with a Trailer that one of the most popular Superstars of all time, Rey Mysterio, will be one of the two WWE 2K19 Pre-Order Bonuses!
Rey Mysterio is finally back in WWE Games after a 3 years absence - his last appearance in the main WWE Series was in WWE 2K15.
Rey Mysterio will appear in WWE 2K19 as a playable character wearing the ring attire from his surprise appearance in the 2018 Royal Rumble.
"Since my WWE debut in 2002, 'Never Say Never' - the WWE 2K19 campain theme - has been a big part of my career. It is an honor to join the likes of Kurt Angle, Goldberg, Sting, Ultimate Warrior and Arnold Schwarzenegger as one of two WWE 2K19 pre-order playable characters."

- Rey Mysterio
2K also stated that, alongside the Master of the 619, there will also be "another unannounced playable WWE Superstar" as an additional Pre-order Bonuses for this year's game to be announced in the upcoming weeks. Will it be Ronda Rousey? We'll find out very soon!
---
WWE 2K19 Rey Mysterio Pre-order Trailer:
WWE 2K19 is currently scheduled for worldwide release on October 9, 2018, with Deluxe Edition players receiving their copies and in-game bonuses beginning four days early on October 5, 2018.
For more info on WWE 2K19 check out the News Section, and the WWE 2K19 Roster Page to see all the Superstars confirmed so far!