ESPN just published an interview with "The Baddest Woman on the Planet" Ronda Rousey where she talks about her WWE career and her appearance in WWE 2K19, revealing also her first WWE 2K19 in-game Screenshot!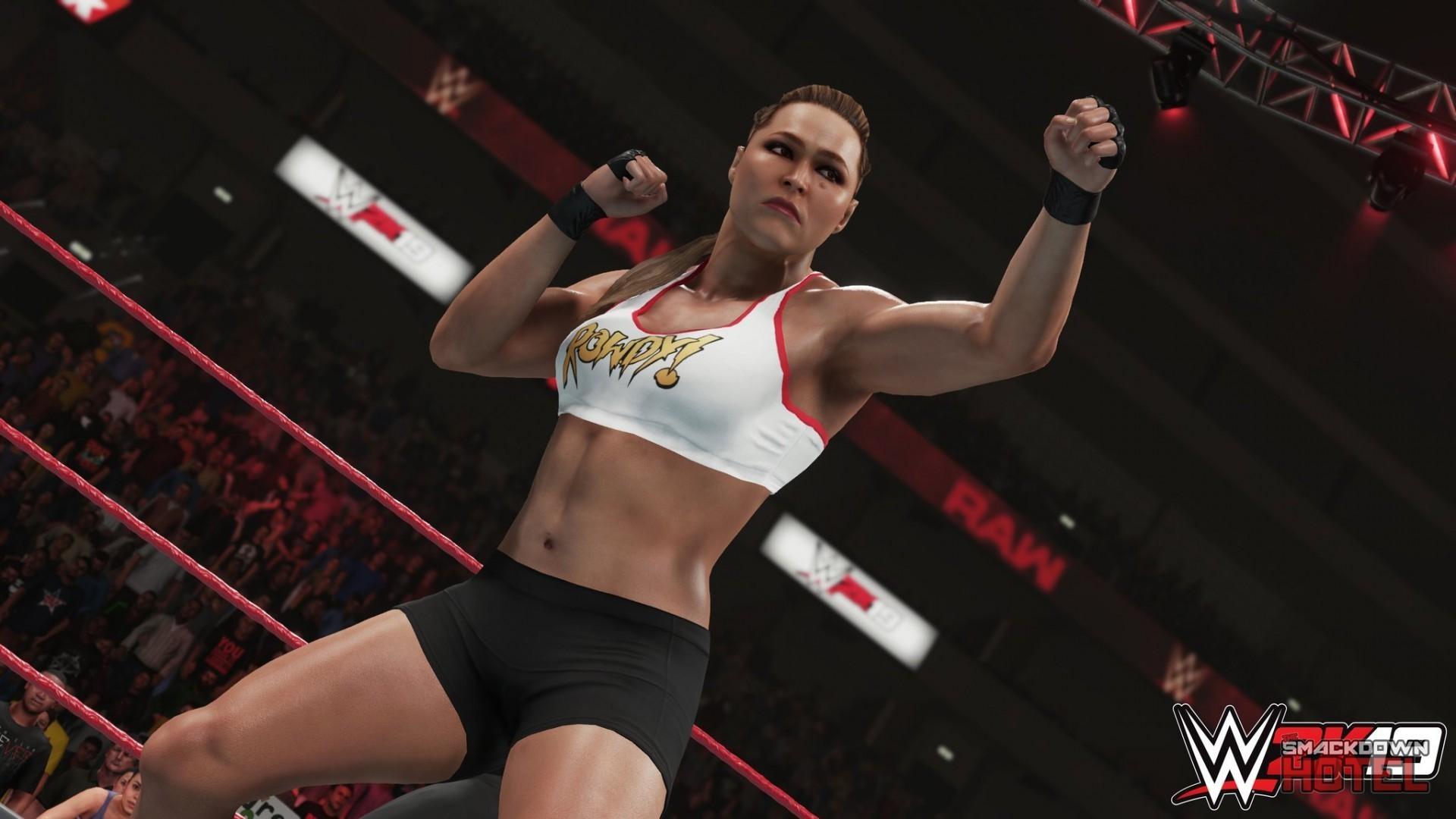 Speaking about the game, she also added: "My wrestling move set is kind of still evolving and taking shape, so I'd be really interested in to see what they actually come up with WWE 2K19"
Ronda Rousey will make her debut in WWE 2K19 as one of the 2 Pre-Order Bonuses, along with Rey Mysterio.
---
For more info on WWE 2K19 check out the News Section, and the WWE 2K19 Roster Page to see all the Superstars confirmed so far!