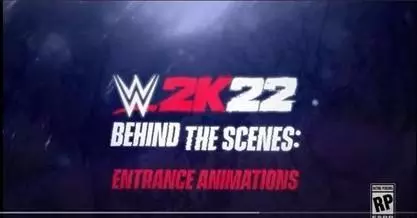 Just recently the official WWE 2K Dev account on YouTube and Twitter released the first 2K Dev Update video for WWE 2K22 which shows a comparison of Rey Mysterio's in the animation program and in the in game engine.
Comparing Rey's Entrance
However, when taking a closer look at Rey's entrance motion in 2K22 and seeing his entrance from 2K20, they are virtually the same with the only difference being that the 22 version is the use of different camera angles during the entrance.
Personally, this is a little disappointing especially since this year's game has the tagline "It Hits Different" that we are seeing the same entrance animation from past games along with the same 619 animation in the teaser trailer from past games as well rather than the trailer and updates showing us new things that fans would find interesting.
Something that 2K could have done is maybe shown off the entrance of a superstar set to make their playable debut in this year's game as 2K could have the dev update and have fans speculate which superstar the motion belonged to as the in-game model isn't shown.
Other Small Visual Updates
But while watching the trailer you can notice a small camera shake as the in game model enters the ring which while it is a small thing to add still adds a little more realism to the game that would be gotten by someone physically holding a camera during the entrance.
One final thing to note is at the end of the video where we see Rey's in game model on the turnbuckle, there is a shot of the in game crowd which currently hasn't been updated from 2K20 as one fan is wearing a Matt Hardy T-Shirt who was released last year.
Despite the update video's shortcomings, it is still too early to pass judgment on the game at this stage so hopefully, in the coming update videos, we will be able to see the new features that the game will have.
Here is the 2K Dev Update Video for anyone interested in taking a look
What do you guys think about the first 2K Dev Update Video?
Let us know in the comments down below and thanks for reading.