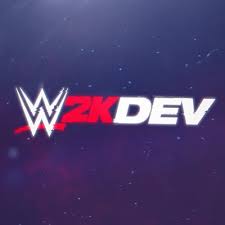 While last year we didn't see many big-name wrestling games released apart from 2K Battlegrounds and a few smaller indie titles, this year fans wait in anticipation for many old and new companies to make their mark on the wrestling game scene.
However, for fans hoping that 2K will be able to make a vast improvement after 2K20 may be in luck as just last week the creative director for the WWE 2K series Lynell Jinks revealed that this year that the company would be releasing a series of diary videos that will go into the development of WWE 2K22.
Dev Update Video Diaries Return
People may also remember this series of videos when it was the spotlight series showing off the development of WWE 2K18.
We then see a preview of Rey Mysterio's entrance from the animation program and then in game with the completed motion in the in-game engine. We also see a shot of Rey's in game model like the teaser trailer shown at WrestleMania but this time it is shown from a lower angle.
During the video announcement, we also see WWE Hall of Famer Ric Flair during the scanning process for the game which may lead to a new updated model in game since he was present at the 2021 Royal Rumble Event where 2K were backstage scanning some of the wrestling talents.
New Motion Capture
We then are shown some of the motion capture for the game with a Monkey Flip being performed from the corner being followed up with a Senton or a Swanton off the top rope.
Future Updates
Finally, 2K recently sent a press release regarding the Dev Update series with some of the elements they are looking to show off are character models, arena designs, motion capture, facial scanning, audio samples, material textures, and more
Here is the full video from the 2K Dev Account on YouTube for anyone interested in taking a look for themselves.
Are you guys excited about the return of the 2K Dev Diaries or not?
Let us know in the comments below and thanks for reading