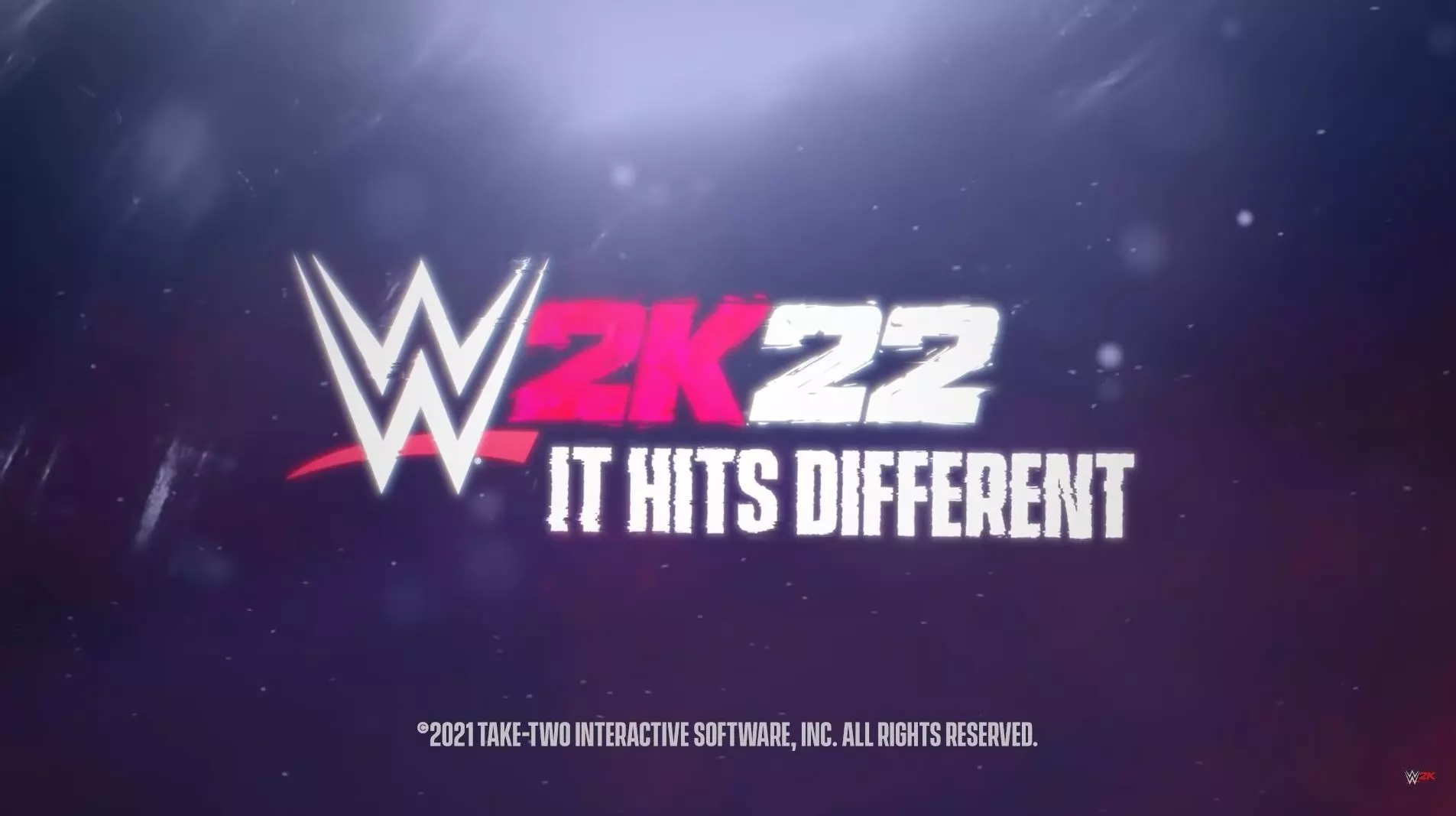 Many people are still waiting for new information on WWE 2K22 as 2K has mostly stayed quiet about gameplay or roster reveals.
However this week there has been some new information about 2K22 that was hinted at by the parent company of 2K (Take-Two Interactive) during their quarterly earnings call to their investors.
So in this article, we will be going over all of the hinted details and rumored features from Take-Two's earnings call.
WWE 2K22's Fresh Approach
During the earning call Take Two's President Karl Slatoff said the following: "During Fiscal 2022, WWE 2K22 will mark the rebirth of our popular wrestling series."
"We are very excited about the team's fresh approach to the franchise, including an array of enhancements and new features."
"2K and Visual Concepts have shared a series of behind-the-scenes videos of their work on WWE 2K22, including entrance and move animations, as well as motion capture and facial scanning, with much more to come."
The majority of information said during the earning call does link up with what was said by Michael Cole on Smackdown where the game would have a rebuilt engine, a smoother control scheme, and better overall gameplay.
Another thing to note is the hinted fresh approach to the series, which could prove interesting especially it seems like for the last few years the 2K WWE Games have largely felt the same every year.
It could possibly we could see some bigger changes to the game, which would explain 2K22's tagline (It Hits Different) however this would contradict everything that we have seen so far as it looks similar to prior years.
WWE 2K22's Release Date Update
There was also an updated screenshot released on social media showing off 2K and Take Two's future releases with WWE 2K22 was in that list and is scheduled for a Fiscal 2022 release.
This news did have fans worried that 2K22 was going to be delayed until 2022 however that is not the case as the Fiscal 2022 runs from the 1st of April 2021 until next year on the 31st of March 2022 which is the common time frame that the game is set to release in.
However during the earning call, there was talk about two of 2K's projects being delayed but currently, we don't know which of these games are.
What we do know at the moment is 4 games have been listed by Take-Two as "Immersive Core" games.
The games on this list are NBA 2K22, WWE 2K22, Tiny Tina's Wonderlands, and one unannounced project.
From this list, it seems highly unlikely that NBA 2K22 is one of those games since it has only recently been announced for the 10th of September
By process of elimination, this would leave WWE 2K22, Tiny Tina's Wonderlands, or the unannounced game as the ones to be possibly delayed but whichever games they are will only be pushed back further into Fiscal 2022.
To try and get further information about the delays, Sean Ross from Fightful.com reached out to 2K however they replied back saying that there had no information to share at the current time.
While we still don't have any new information about 2K22's release date apart from that it will be released between April 2021 to March 2022, we should find out more details in the coming weeks as this year's game is sponsoring Summerslam in two weeks time.
Possible 2K Battlegrounds Sequel
Another interesting thing shown during Take-Two's earnings call is that 2K currently have 3 mid-core sports games in development.
When looking at 2K's recent catalog in the genre one of these games could be NBA Playgrounds 3 with another one being an NFL game as 2K signs a deal to make non-simulation games for the NFL.
Thinking about the third mid-core game with the other sports games that are published by 2K are WWE and PGA.
This may either hint at a PGA Playgrounds type of game or perhaps it could be a possible sequel to WWE 2K Battlegrounds with all of the games being pure speculation.
What do you guys think of this week's news?
Leave your comments down below and thanks for checking into The Smackdown Hotel.