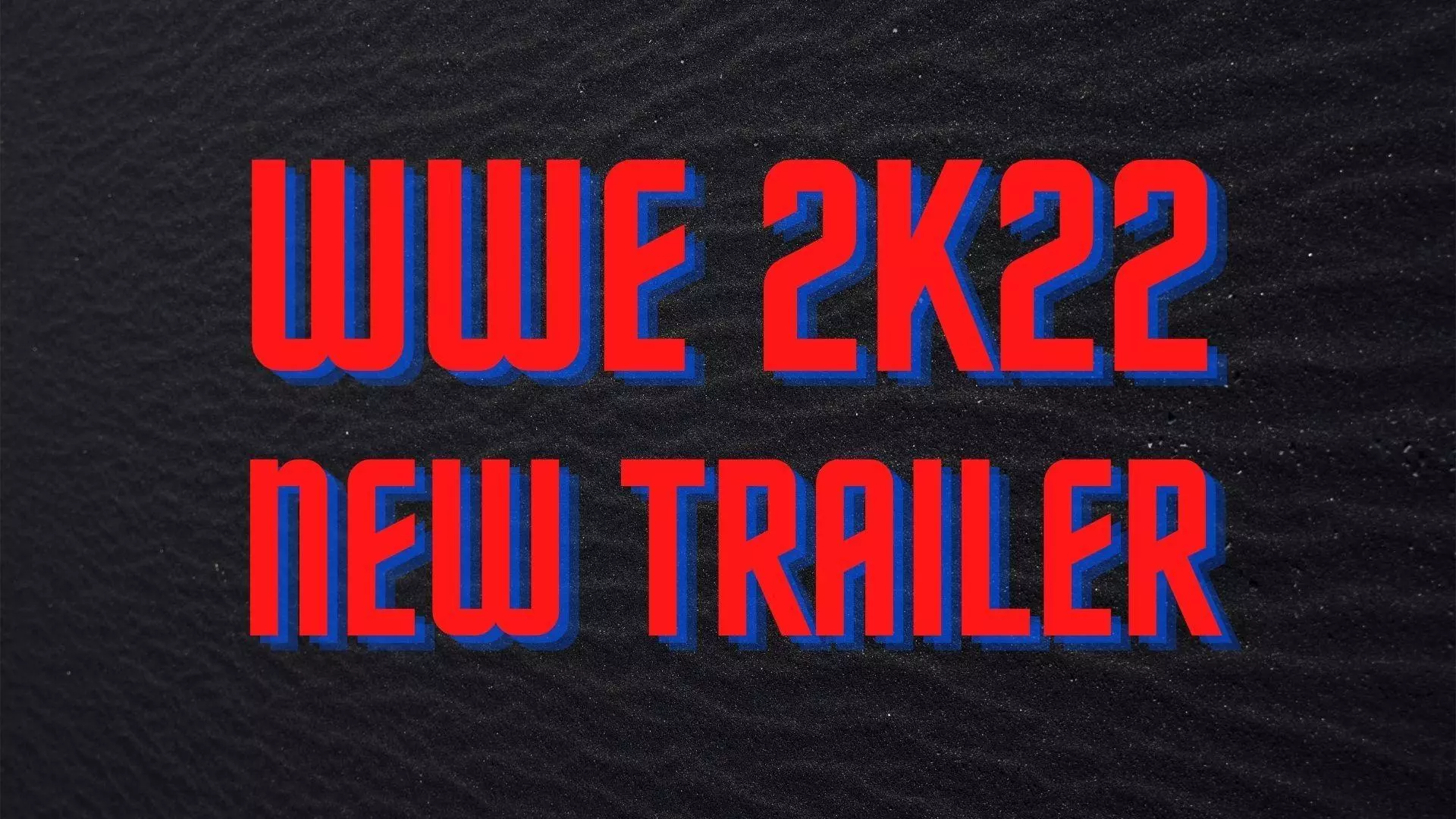 At Summerslam 2021 we got a brand new WWE 2K22 Trailer with WWE 2K22 Release Date. Let's dive into what has been shown to us, and go through it briefly. The game itself is being developed and published by 2K Games. Like we have seen previously with the reveal of Rey Mysterio, Cesaro, and most recently the Rated R Superstar Edge, the new trailer featured a lot of current WWE Superstars that I will also list down below.
We have also learned that the game will release on March 2022, which means that the game is going to be delayed to early Spring which is later than usual. It might even suggest we will not get WWE 2K23 next year too.
2K promises "new controls, incredible graphics, and a redesigned engine" for the most impressive WWE 2K experience to date. As part of the game's development process, 85% of the in-game roster has taken part in facial scanning for ultra-realistic and updated character models, and more than 3,400 new animations have been captured. More details will be revealed in January 2022.
You can watch the whole trailer down below.
NEW WWE 2K22 Trailer and WWE 2K22 Release Date
WWE 2K22. It Hits 👊 Different 💥Coming MARCH 2022! More details coming January 2022.
WWE 2K22 Release Date has been somewhat revealed and it might come as a surprise for some people. It was known that some of the games from 2K studios are going to be delayed, and WWE 2K22 just happens to be one of these titles. It is understandable, especially due to the epidemiological issues as well as many WWE releases in the past few months. It could influence the game's career mode or other story modes planned for the game.
The description of the video also suggests that we should not expect much news anytime soon with more details to come in January 2022. It is worth noting that the AEW Console Game Game is also scheduled to be released in a similar time frame, or we will at least get more information on their game in early 2022.
Overall the delay might be a good thing, as the developers will have more time to polish the game and the experience. Sadly my first impressions seem to be that many animations from entrances and moves shown in this short, 30-second trailer are the old animations, or just slightly altered. We only saw a few moves and poses, and some of the entrances do not need to be altered. However, new animations are always a breath of fresh air.
The main thing that remains uncertain for most people is the gameplay and that is the most important aspect of the game. Until then we can not judge the game, but let's be serious. The crowd of Smackdown Arena at the beginning of the trailer is a joke. You can see the animations creeping through the "chairs" and the biggest comeback of the series, the "confetti hair". Some of these things can be changed or improved until the game is released, but I do not think that it is possible to fix the long hair with this game engine. I am still trying to remain optimistic and hope for a great wrestling experience that will bring joy and fun to our faces once more.
Male and Female Superstars Featured in the New WWE 2K22 Trailer
Sheamus
Ricochet
Rey Mysterio
Bayley
Carmella
Finn Balor
Roman Reigns
The Miz
Rhea Ripley
Shinsuke Nakamura
Kane
Shelton Benjamin
Goldberg
Dolph Ziggler
Bobby Lashley
Kofi Kingston
Drew McIntyre [with his huge sword]
WWE 2K22 is scheduled to release in March 2022. For more WWE 2K22 information check our news section and stay tuned for more information about the games coming soon.
You can also check our WWE 2K22 Roster that is being updated as fast as possible with the new information being revealed.