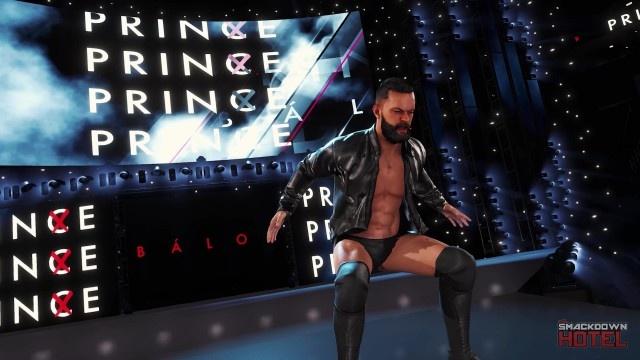 For people who watched SummerSlam, you would have seen the new trailer for WWE 2K22 as it was the sponsor for this year's event.
This was the first look at the game since the trailer at Wrestlemania and viewers were quite mixed about the reveal.
But since then some new details have come out in regards to the WWE 2K19 and WWE 2K20 servers and when we see more trailers before the game's release.
So in this article, we will be going over all of the information along with the possibility of a canceled WWE spin-off game being finally released.
New WWE 2K22 Reveal Information
The details that probably got fans the most annoyed is at the end of the trailer, it said that WWE 2K22 was coming out in March of next year.
While this does give the development team more time to work on the game so we may not have another 2K20, the game has also been in development since last year.
There is also a higher chance that many of the superstars released this year so far may be taken out since the game is pushed back until next year.
Another detail is that on WWE 2K22's Twitter account when they posted about the Summerslam Trailer that more information would be revealed in January.
This would get fans more concerned as they believed that we get nothing but radio silence from 2K until January, just 2 months before the game is to be released.
However soon after the post, WWE 2K's Executive Producer Patrick Gilmore would clarify some information on Twitter about the future trailer updates for 2K22. The first of his tweets regarding 2K22 would be:
"I've heard some concerns about WWE 2K22 going quiet until January. The challenge is that creating updates like the #SummerSlam trailer requires support from development, and we're trying to stay completely focused on making you the best game possible."
There would be a second tweet that same day from Patrick Gilmore saying
"Our marketing and community teams are 1000% supportive of our development focus. No promises, but we're talking about ways to share more about our progress to keep you all in the loop, so you won't have to wait until next year to learn more."
While Patrick's tweets do sound promising, for now, we will just need to wait and see what is been planned.
WWE 2K19 and WWE 2K20 Server Updates
Some fans have also been curious about the online servers for WWE 2K19 and WWE 2K20 since 22 is supposedly being released in March.
This is especially true because the 2K19 servers were kept online due to the fan backlash over 2K20 and their online being overall inferior when compared to 2K19.
However, Patrick would tweet out about this concern with:
"Just reassuring everyone that we're going to continue to support online services for WWE 2K20 and WWE 2K19 through the WWE 2K22 release in March! Road to Glory and MyPlayer PPV Tower in WWE 2K20 will sunset on September 26. In-game messaging is automated and may be incorrect."
Once again it is reassuring that both 2K19 and 2K20's online servers which include matchmaking and Community Creations will remain up and available to all players until 2K22's release in March 2022.
New WWE Spin-Off Game Trademarked
Another bit of news this week is that WWE has registered for 2 new trademarks this week, them being "WWE Universe" and "WWE Brawl".
If the second trademark sounds familiar, that's because WWE Brawl was the name of a spin-off WWE game that was going to being released by THQ in 2009.
However, in 2012, the project was canceled due to THQ's financial difficulties that would ultimately lead them into bankruptcy.
The game wouldn't be like the main series of WWE Games with all of the fights happening outside of the ring in locations such as a city street, train station, and a courthouse.
This does give us a good reason to speculate that 2K and Visual Concepts are thinking of bringing the game with some changes as the game was supposed to be released over 10 years ago.
The game could be a nice addition to their lineup to break up the wait between the main simulator-style game but again we will have to wait and see if the game is in development and what it is when it is released.
What do you guys think of this week's news?
Leave your comments down below and thanks for checking into The Smackdown Hotel.