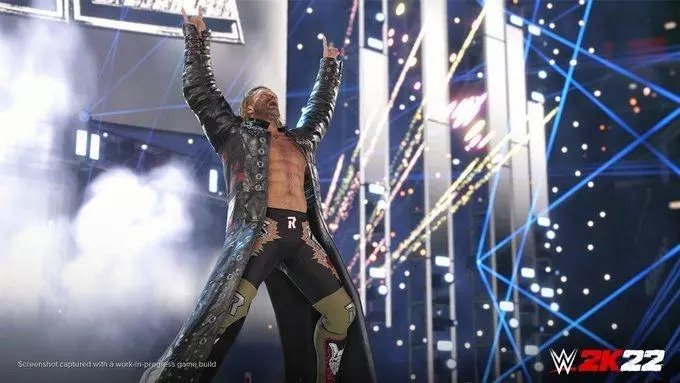 While many wrestling game fans are now waiting until March 2022 for the release of WWE 2K22 and possibly January of the same year for more information about the game.
It is no surprise that 2K22 has to knock it out of the park next year after the events of 2K20 and with games like The Wrestling Code and the AEW Console Game in development as well.
But according to a recent report from Michael Straw from Sports Gamers Online, 2K is looking to bring back a popular game mode from the Smackdown VS Raw series of games.
So in this article, we will be going over this report and 2K's response to this report.
For anyone who wants to check out the report here is a link to the article. (Sports Gamers Online Popular Mode Returning in WWE 2K22)
GM Mode Returning To 2K22?
On the Sports Gamers Online web page, they say that General Manager Mode will be returning in WWE 2K22.
This fan-favorite mode hasn't been in a WWE game since Smackdown VS Raw 2008.
This mode is similar to Universe Mode but the difference is that instead of booking every show of the entire company, you are able to draft your favorite superstars to your preferred brand.
From then you can hire storyline writers for your show to put the drafted superstars in to try and compete with either the AI or a second person running the other show to see who could run the better show.
SGO's Source's Comments
According to the Sports Gamers Online sources "GM Mode has long been a desire of the development team in addition to the fanbase and with the game taking a year off in 2020, it allowed the team the perfect opportunity to bring it back into the mix."
Another source would comment that "It was a top priority" and "The fans clearly wanted it, and the team knew that they add the ammo to get it approved and in."
Another person would say that "It's aiming to be deeper than anything fans could've expected from a return like this."
SGO was also told that "It's going to become the most played mode in the game, I can say that with certainty."
A final source would go even further on this point by saying "The mode will sell this game."
2K's Response To These Reports
While bringing back GM Mode would be a good selling point to bring back fans after 2K20's sour taste, this is pure speculation as nobody at 2K has confirmed anything about the mode's return to 2K22.
Since these GM Mode reports started coming out, 2K would give an official statement on the reports saying " At the moment, we don't have any additional info to share on WWE 2K22 but we'll be revealing all the details in January. We'll be sure to keep you posted."
But also this report does have some weight behind as the writer Michael Straw did predict that WWE 2K22 was going to be delayed until March 2022 before Summerslam which was true.
Regardless of the statement and the speculation, GM Mode is not missed by the fans as during Patrick Gillmore's Reddit Q&A, when asked what feature fans would want to see back in 2K22, GM Mode was the most popular result in that poll.
What do you guys think of the recent GM Mode reports?
Leave your comments down below and thanks for checking into The Smackdown Hotel.