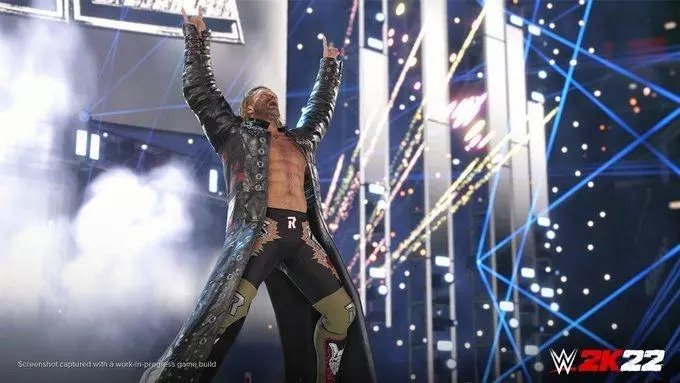 At the moment, we still don't have any new official information from 2K about WWE 2K22 since the last trailer from Summerslam 2021.
However, if this report from Sports Gamers Online is to be believed, 2K may be forced to scrap their original plans for 2K22's DLC packs.
But 2K may also be looking at a new way to keep their game up to date and a reflection on what is on programmed at the time.
So in this article, we will be going over the reason why 2K are forced to scrap the game's DLC packs and how they plan to still add in new content.
WWE 2K22 Scraping DLC Plans
Usually, the way 2K added in new superstars who didn't meet the deadline of being in the latest WWE 2K game is through DLC packs that are released in the coming months after the game has been out.
This system of giving players more content started in Smackdown vs Raw 2011 since before DLC before then was either just one extra superstar and sometimes retailer exclusive.
While this way is a good idea in theory, once these DLC Packs have been announced, they are set in stone so if one of the superstars in these packs change anything about their characters such as a new look or entrance theme, they are immediately out of date by the time the content is available for players.
However, according to a report from Sports Gamers Online, these DLC packs may have been affected by WWE's recent talent releases. In fact, two of the game's reported DLC offerings were going to involve released superstars.
One of the DLC updates was rumored to be centered around former NXT North American Champion Bronson Reed and perhaps include his greatest rivals during his time in NXT.
However, since Bronson was part of a wave of NXT releases, it wouldn't make sense for 2K to still offer the pack to players. At the moment we don't know what other pack may have been affected as well.
Possible Live Service Update Feature
With one of their rumored DLC packs being affected by talent releases, 2K may scrap their plans to have paid DLC packs and according to the Sports Gamers Online report may be looking at a new way to keep WWE 2K22 updated.
This method could be a Live Service Update feature like the one used in other sports games to keep things like overall stats up to date or to add in any new stars.
Now the way that 2K could use it is just for updating superstar's gimmicks when they change up after the game release or raise or lower superstars' overall depending on how they are performing on TV.
2K may also continue to add in new superstars just like with the DLC packs via these live updates.
But they could take this service one step further by giving us things such as updated arenas and titantrons for when superstars change them on TV.
This also gives the game a better chance to keep up to date, as these updates can be released over the coming months after 2K22's release in March.
While this does sound promising, this is pure speculation as at this time 2K has not confirmed anything, so we will just need to wait and see for any official updates.
What do you guys think of WWE 2K22 using a Live Service Update Feature?
Leave your comment down below and thanks for checking into The Smackdown Hotel.