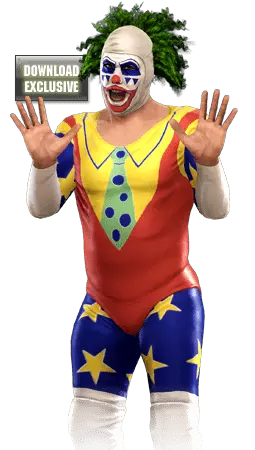 Doink The Clown is featured as a playable character in the WWE SmackDown vs. Raw 2009 Roster, as part of the Legend roster.
He is a DLC Character, included in the Roster Update #2 Pack.
This marks the debut of Doink the Clown / Matt Borne in the main WWE Games series.
PROFILE INFO
FINISHERS
ABILITIES
DLC Stump Puller
DLC Whoopie Cushion
Dirty Pin
Steal Taunt
Referee Shield
Durability
Move Theft
SIGNATURES
DLC Drop Toe Hold
DLC Jumping DDT
SCREENSHOTS
VIDEOS