On this page, you find the full wrestling profile of Hillbilly Jim, with his Career History, real name, age, height and weight, the Promotions he worked for, all the Face/Heel turns, the Championship Titles he won, his Finishers, Theme Songs, Tag Teams and Stables, his appearance changes through the years, and more.
James Morris was born in Scottsville, Kentucky on July 5, 1952, and he is currently 70 years old.
Hillbilly Jim was inducted in the WWE Hall of Fame in 2018.
Profile Info
Gender

Male

Real Name

James Morris

Ring Names

Hillbilly Jim

(

January 7, 1985

-

Present

)

Harley Davidson

(

December 19, 1983

-

January 6, 1985

)

Big Jim

(

January 1, 1975

-

December 18, 1983

)

Height

6 ft 7 in (201 cm)

Weight

Born

July 5, 1952 (age 70)

Birth Place

Scottsville, Kentucky

Billed From

Mud Lick, Kentucky

(

January 7, 1985

-

Present

)
Career History
Roles

Wrestler

(

January 1, 1975

-

December 13, 1994

)

Companies / Promotions

Promotion
from
to

Promotion

WWF

September 15, 1984

June 26, 1991

Face / Heel Turns

| Alignment | from | to |
| --- | --- | --- |
| Face | January 7, 1985 | Present |

Images

Jan 1985

Dec 1983
Finishers

Bearhug

(

January 7, 1985

-

Present

)

Theme Songs

Theme Song

"Don't Go Messin' with a Country Boy", by Hillbilly Jim

-

Single

(

November 9, 1985

-

Present

)
Titles & Accomplishments
Hall of Fame

WWE Hall of Fame

-

Year

2018

,

Individual

Other Accomplishments

WWE Hall of Fame induction (class of 2018)
Relations
Hillbilly Jim Game Appearances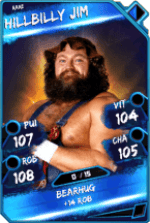 supercard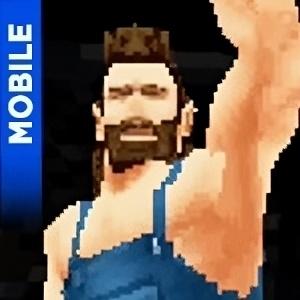 lowm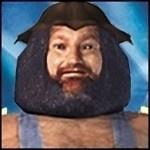 here-comes-the-pain