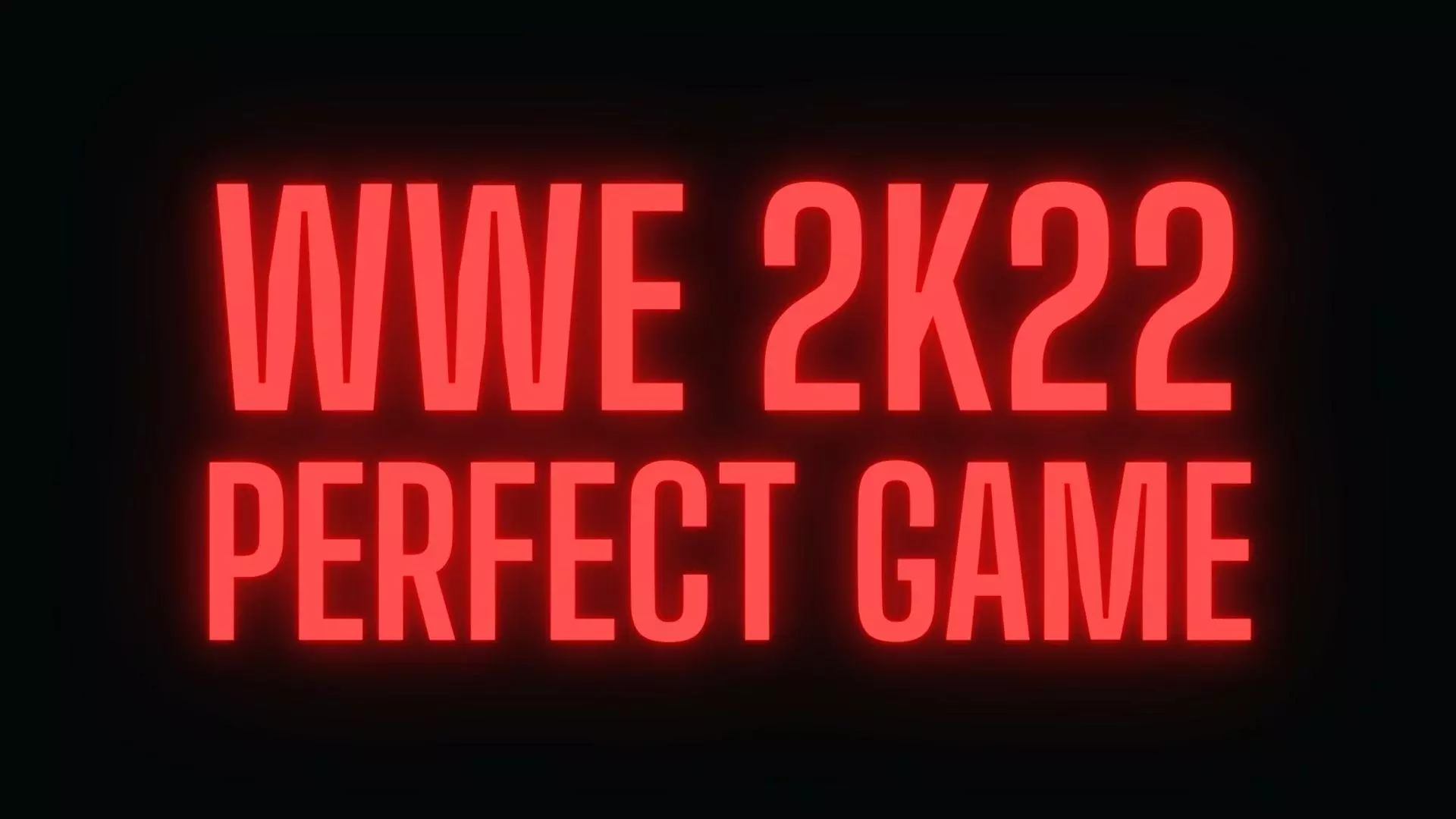 Today we will look into the upcoming WWE 2K22 Game and its possible features. In Fantasy Game Booking I want to look into specific wrestling games that are yet to be released and speculate about some possibilities, and also giving myself up to my imagination, with some features and ideas that would make an upcoming release an amazing wrestling game.
Important! Nothing in this article is confirmed by the developers. Everything included is pure speculation and fantasizing on my part. I am presenting a certain vision, with which you do not need to agree.
History of WWE Games
For many modern wrestling fans, the WWE Games series has always been a way to make our own plans and ideas a reality. We could create our own stories, wrestlers, attires, and much more. Some of the features have been removed over the years, some have been added.
Several WWE Games over the years were either a miss or hit. Some of the games improve upon the previous games in almost every aspect, where others just felt like a bug compilation video on Youtube.
With the recent misstep which was WWE 2K20, the developer took a gap year, from releasing the yearly installment in the series. They wanted to put more effort and focus into improving the existing stuff, bring back some long-requested features, and maybe shock us with some brand new ideas.
Basics of the Upcoming WWE 2K22 Game
Let's set some ground rules and directions of where I will be going in my speculations and wishes. The upcoming WWE 2K22 game is another installment in a long-lasting WWE Games main series. It has a heavy focus on more simulation gameplay than over-the-top arcade-style wrestling games. I personally think that it should stay as a focus. For as long as I remember, the most fun I had with the game was creating instant classic matches with various superstars combinations and it should remain the focus.
2K Games created a poll where people could vote for their most requested features. More on that here.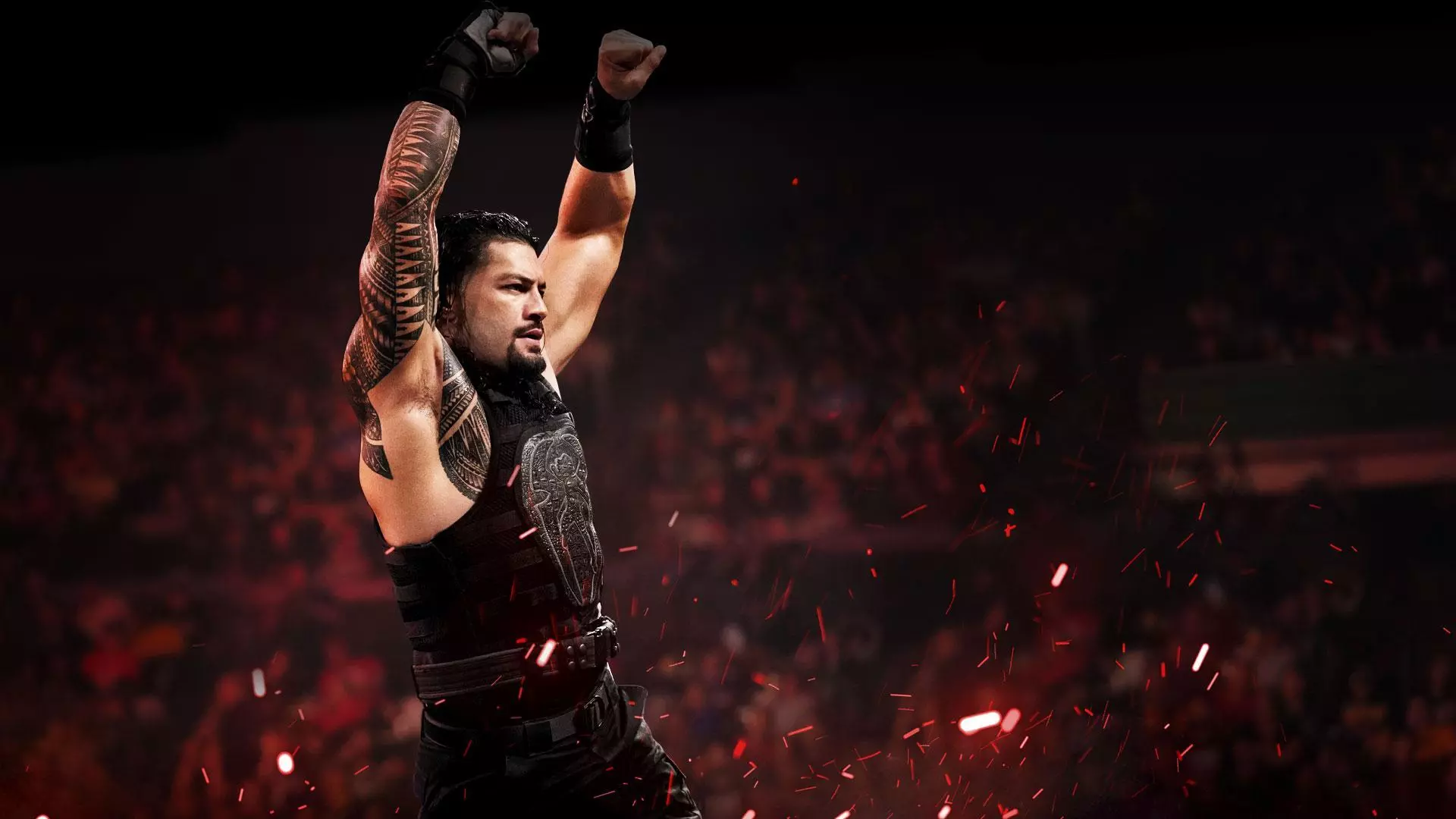 Perfect Vision for WWE 2K22
More Creation Options and Improved Community Creations
With the addition of community creations to the WWE Games, the developers gave us the ability to share our own creations like superstars or attires. It would be needless to say that often passionate gamers can create some amazing stuff and additions to any game, most likely out of passion and for free.
One of the features that would be an awesome addition in this matter is making Community Creations in the WWE 2K22 a cross-platform tool. We then would have an option to make use of creations with some players that have one platform that is different from yours.
We can already create a Superstar, Entrance, Arena, Championship Belt, or Briefcase. Expanding on that idea would be an amazing direction, especially with adding some more features to create like:
Last time we saw this creation option was a lot of time ago. With today's technology and motion capture possibilities, that feature would be an amazing tool that could definitely make the WWE 2K22 game's lifespan longer. You could just sink in and create your own move, based on thousands of pre-captured animations and with the expansion of Community Creations just share them with others.
This is also a feature that would make the game that much more replayable. If created well enough you could have endless amounts of possibilities with creating your own original stories or recreating real feuds or events from the whole wrestling history. You could play other people's stories and just enjoy wrestling on the much more story-driven level from a different perspective than before.
Adding Custom Music
It has been a long-requested addition to the game, that would help to create your own wrestlers and wrestlers from other promotions much more believable. With some restrictions, a method of adding tracks from your own USB can be tricky but one simple solution is to create an integration between 2K Account and Spotify Account. It could result in you having the ability to use any music published on Spotify as an entrance theme for your created star.
Additional Match Types
We have a lot of match types already available in the game but there are never too many ways to play the game. For years the community wanted a return of some of the classic matches, and additions of the new ones. I would also expand on that and upgrade the creation of your own match types. I have always been a fan of elimination matches, either like Survivor Series classical 5 on 5 elimination match or something like 8 men elimination match or a 6-pack challenge.
Some of the most requested match types:
In WWE 2K22, having some abnormal match types would be a great way to break up the normal matches, give some high stakes or blow off your own feuds in various game modes.
Similarly, with the Buried Alive match, it would be an awesome addition in breaking up the classical wrestling experience with some twists.
Special Guest Referee Match
It is a great break to further your own storylines in WWE Universe mode or just to play with your friends locally. You can play as a referee between two of your friends and screw with them for fun.
*screaming in Regal's voice* WAR GAMES Match
Even though the match is quite old, its recent return to the NXT Brand made it popular again, and having the ability to perform various moves between two rings sounds like something you would want to do in a video game about wrestling.
Live Updates in WWE 2K22
I personally would not count on having updates with new debuting superstars for free, but attires on the other hand would be an awesome addition. During WWE's PPV cycle they could either release free updates every PPV or even a paid add-ons with even new characters to play. It is debatable if these types of updates should be free or not, but if priced right, we all could get the best of both worlds. I would rather have the ability to purchase additional superstars, attires, or moves than not having them at all.
New Game Modes in WWE 2K22
A mode that is at the top of the request list by many players. It is an amazing feeling to manage your own wrestling company, hire superstars, manage and plan your own shows. It adds another layer to playing a wrestling video-game and with the upcoming WWE 2K22 Game, a return of the mode would bring some long-time fans of the series back and also introduced the mode to the newer players.
Revamped WWE Universe Mode
WWE Universe Mode is a personal favorite of mine. I would like it if they did not only replaced it with GM Mode but left the Universe Mode in and even revamped it. You could have additional options with the inclusion of some custom stories and pre-crafted scenarios that would not feel repeatable like over the last few years.
Fifa showed us that there can be a pretty decent story in a sports game. WWE Games attempted it over the last few years and honestly, it came out pretty flat. It had its moments, but its graphics and writing were outdated already on release. A great story for your custom superstar, their journey, and potential involvement with creative storylines would be a great experience.
In addition, there could be multiple paths that would make us want to replay it as another star. For example, you could play out some storylines as a face male protagonist in one playthrough and as a hell woman superstar in other with different interactions and outcomes.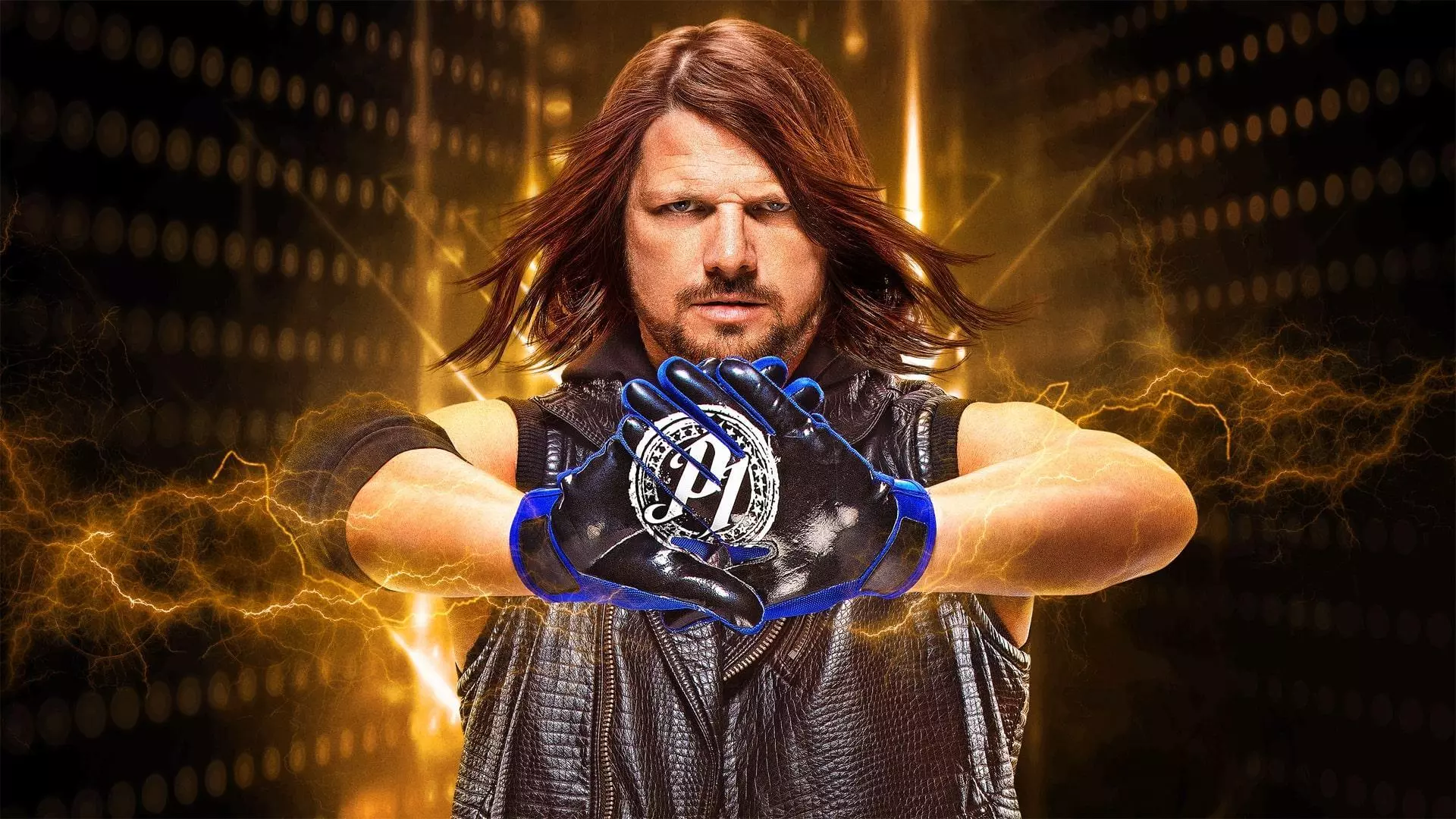 Gameplay and Graphical Improvements
With WWE 2K22 being the first wrestling game that is going to be released on the new generation of consoles with the PS5 and Xbox Series S/X, there is a potential to make the game looking better than ever. We have to keep in mind that the game will also release on the previous generation, so we would not want to repeat the situation from WWE 2K15, where we got almost 2 different games and the old console one was almost unplayable.
Due to the WWE 2K22's extended development time, we have a higher chance of getting a lot of brand new animations and superstar models than before. Technology is progressing these days faster than ever before, and we could be surprised at how the new WWE game could look like. We do not have to look far, we can just look at the other 2K Games series NBA 2K. The game has very detailed character models that are even improved upon with the PS5 or Xbox Series X/S versions.
The most important aspect of a sports video-game with the focus on simulation, fluidity is a very important factor. We need to be able to chain some moves into incredible combos
Intelligent Comeback System
It is just an idea but predetermined comebacks can become repetitive quite fast. The idea is great of the chained animations together, but it would be so much cooler if we had more control over it and could chain animations like that more manually. The comeback animations could be dependent on your stamina, whether you are a heel or a face, and on animations assigned to your character. Let us say that you have a comeback that goes like, clothesline, clothesline and a power slam like Randy Orton. While using by Randy Orton the comeback would consist of the animation of clothesline 11 for example, and used by another superstar that is heavier it could make us of the animation of clothesline 7.
I love when real-life wrestlers use various combinations of moves, countering the moves with another counter. We have a glimpse of that in the current WWE Games, but expanding on this and adding additional counters to some moves would be a welcome feature for sure. Just imagine countering the Curb Stomp into the RKO like Orton did to Seth Rollins at Wrestlemania but in the game.
Submission and Pinning Alternatives
A great addition to the series would be alternative pinning and submission mechanics, that are not reliant on pure reflexes and dexterity. With games like The Last Of Us Part II, the accessibility options in games have exploded into countless possibilities, and having the ability to switch between different more accessible pinning and submission mechanics could allow some players with disabilities to enjoy the game without the frustration of losing a match.
We already have a lot of sliders and means to adjust the gameplay, but they are not so accessible for more casual players and require you to google for some explanations of certain sliders. We want to make a game more accessible and not easier, and it is a difference.
Let us just say that A.I. in the latest WWE Game is not bad or terrible but it definitely could be improved upon. The main purpose of playing against A.I. is to create some memorable and believable matches. In order to do that the A.I. has to understand what we do as a player and respond accordingly. The more ways and scenarios it can respond the better. It can create various unrepeatable scenarios depending on the superstars you play as.
The match construction should be dependant on the superstar you choose. If you play as 2 big beefy men the match pace should be slower, with a focus on bigger moves, and with high flyers, the match should be faster and the animations should be adjusted accordingly. The problem I had with the last WWE 2K Game is that some animations would not fit the superstar. Not only the animation itself but the speed of it. I got a feeling that some animations were at 120% speed at some times. Hopefully, it will all be better in the upcoming WWE 2K22 game.
Ability to choose a match type. Not in the meaning of your classical one vs one or two vs two, but like a squash match. The mechanic was introduced recently and works pretty well with some matches, however, it is not consistent. Having the ability to choose the type of match you want to create would be an awesome addition giving more control over to players.
We could predetermine different matches, that they would play out differently. For example, we would have the ability to set a match to being a violent blow-off to the feud, and the A.I. would know that it has to be focused on kick-outs from finishers, doing big moves and big spots.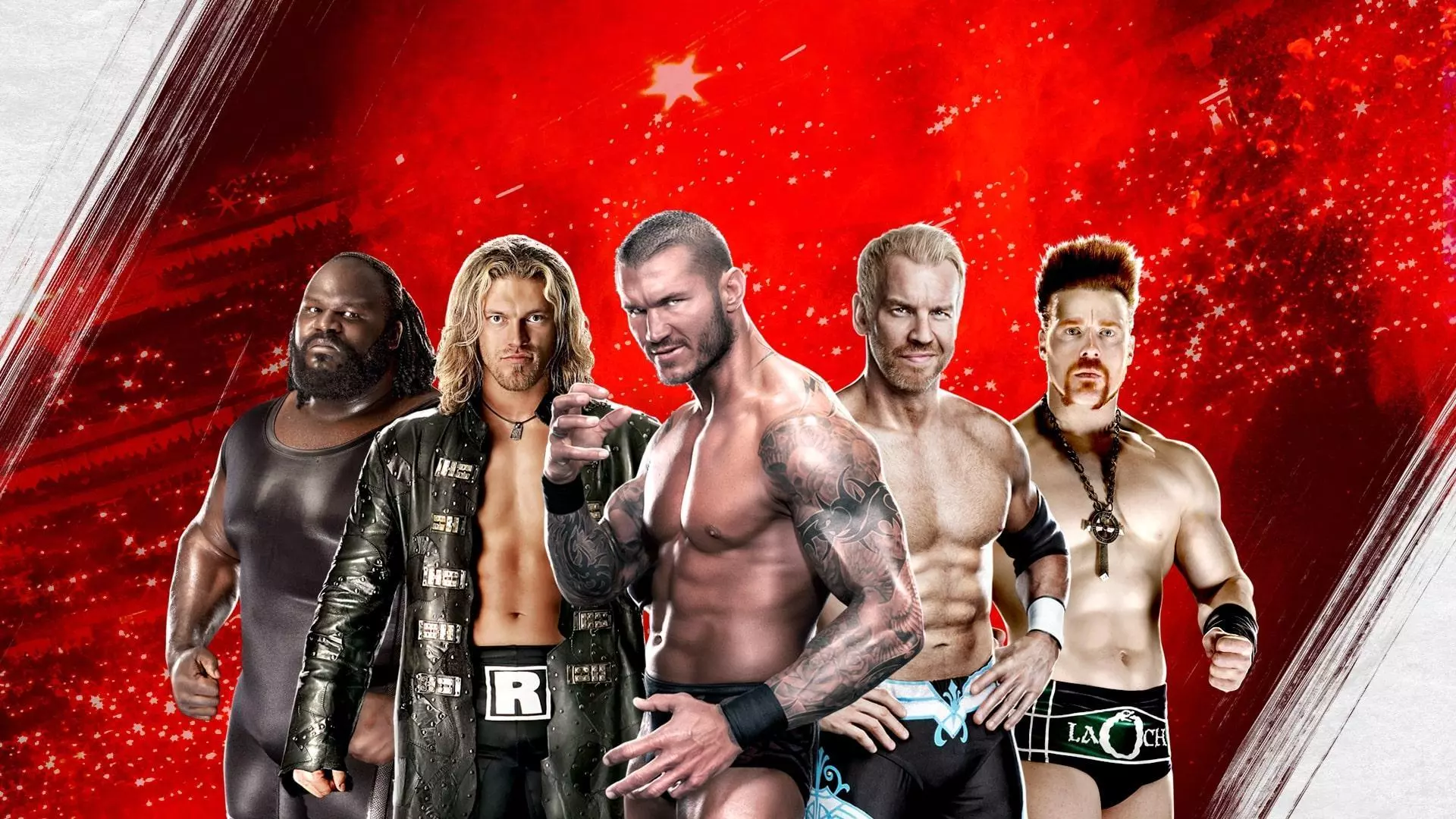 Better Commentary
I always had a problem with the commentary in the WWE Games and the upcoming WWE 2K22 has a chance to change that, especially since the NBA 2K series has an amazing commentary in it. We need the game to better recognize our actions and definitely a bigger pool of anecdotes and stories of the past to fit the gameplay. It is unlikely unless they recorded something with him before his release but my god I would die for getting Mauro Ranallo in the game.
More Interactions
It is simple. The more interactions the better. If we would be able to interact with many objects outside the ring like tear down the mat from the outside or just throw opponents behind the commentary desk, or smash them with a bell. It has even greater potential in Backstage Brawls.
Ability to Search Moves by Name
This is a very simple, Quality of Life change that would make all the difference and shorten the time we use to create a move- set by a lot. Overall more ways to search for moves would be awesome, and if you put in a powerbomb for example it would also show up all the similar moves with different names like Batista Bomb for example.
MORE Weapons
The beauty of extreme matches is the various weapons you can use. The last game had some skins for existing weapons that made it a bit more original, which is a step in the right direction but far from what we could get. In addition to usual weapons like tables, ladders, chairs, or kendo sticks we could also get some character-specific weapons, like Elias's Guitar.
MOOOOORE Moves
WWE Games always have plenty of moves to assign, we need more of them. There are never too many moves in a wrestling game. Combine it with a potential Create a Finisher mode and we could finally get the customization level we desire in regards to making our star move exactly how we imagined.
And Less Bugs
Quality Assurance is a lengthy and never-ending process of the production of every game. The game will always have some issues, but it is the first impression that will either keep the players playing or just scare them away. There is a desperate need to prove that a wrestling game can look and work as well as possible, especially when it is produced by 2K Games, which is known for its quality sports games.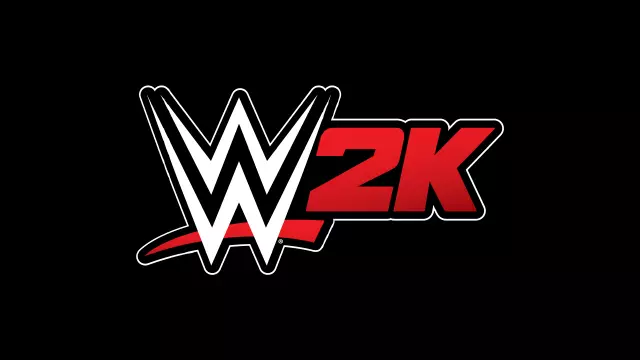 Is WWE 2K22 Going to be That Perfect?
Probably not. It is best not to set our expectations too high, and the point of this article is just to highlight some of the possible options and changes that we could see in the game. They are just my own ideas on how to improve the game and inspired by the WWE 2K Community Vote I tried to come up with the list of most important things we could address.
Hopefully, we will be able to see more information about the game and its development process pretty soon, as well as some graphical showcase in screenshots or even a trailer.
---
WWE 2K22 is scheduled to release in the fall of 2021
Click here for more information about the upcoming WWE 2K22 Game