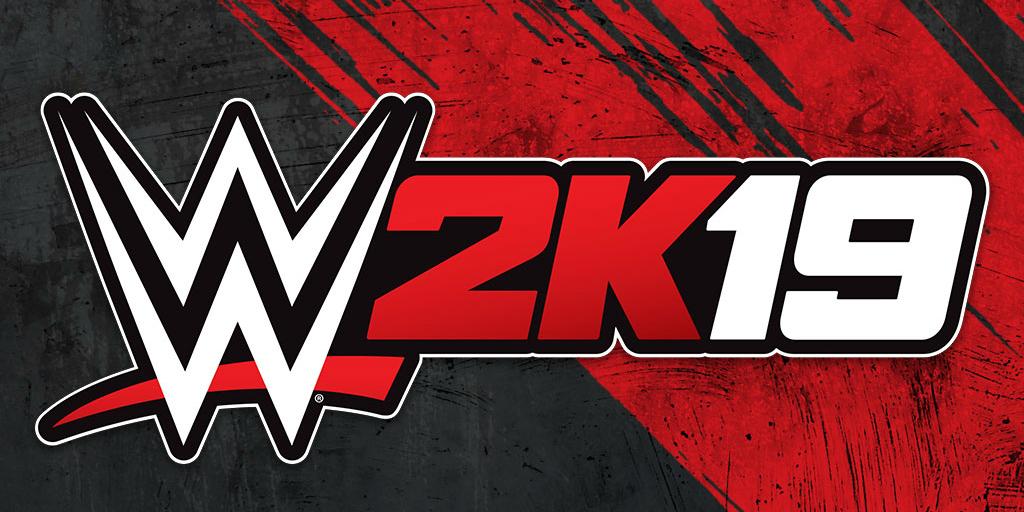 With us only having 39 days until the next installment in the WWE 2K Series (WWE 2K22), this also means that sadly, WWE 2K19 - which some people would call the best wrestling video game of the WWE 2K Series (next to WWE 2K14) will have their online servers shut down.
The servers were kept open an extra year than usual since the disaster which was WWE 2K20 with the fans not willing to have to wait even longer for a new 2K wrestling game to wash the taste of 2K20 out of their mouths which felt like it took several steps back in terms of online features.
Well despite one thing that has been an enjoyable feature of the WWE 2K Series for players has been Community Creations where any of their creations were either realistic to an actual superstar not present in the game, an update to a superstar on the roster, or just the wacky creation you can think of.
With Community Creations, players are able to not only download other people's creations and custom superstars but also upload their works of art for people to download and the more downloads your creations get, the more slots that you will gain to upload more creation at the same time without having to delete older ones to make way for the new batch.
This feature would give players more of a reason to play the game as you could go on Community Creations and find a wide array of superstars and women to download to make dream matches possible in-game with people that would never sign with the WWE, or just find the weirdest creations available and pit them against each other.
Community Creations was also a way for talented and passionate wrestling fans to show off their skills in terms of creations, as when looking through the archives of available superstars, you can find some extremely realistic custom superstars from these talented creators, right down to their move-set, attires and if possible entrance.
So in this article, to send WWE 2K19 and their Community Creations feature (on PS4) off on a high note one last time, we will be showing some of the most downloaded creations that you can get before the online servers shut down in early March.
First up, we are going to talk about the top 5 most downloaded creations that at the time of the game's release who wasn't on the game's roster even with all of the available DLC.
5: D-Von Dudley - 220,000+ downloads
The fifth most downloaded superstar who wasn't currently under contract at the time of WWE 2K19's release was a former Coholder of the World Tag Team Champions and one-half of the Dudley Boyz (D-Von Dudley) who currently has his amount of downloads at over 200,000.
The creator of this custom D-Von Dudley would be oPERRIERo and like the custom created Mark Henry would have a custom entrance and move-set.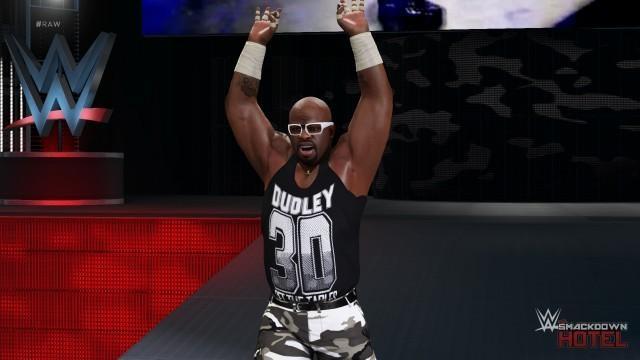 4: Mark Henry - 220,000+ downloads
The second to last most downloaded superstar from Community Creations would once again be another former World Champion (Mark Henry) who has a download amount of over 220,000.
This custom creation version of Mark Henry would be created by the user (Davybenny) and has only a custom entrance motion and move-set.
Why Mark Henry wasn't a part of the game roster from the start is still a mystery since he was still under contract at the time.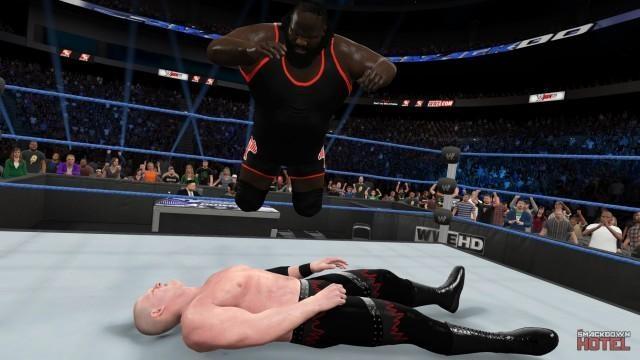 3: The Great Khali - 230,000+ downloads
The third most downloaded superstar that wasn't under contract was former World Heavyweight Champion The Great Khali who has a download amount of 230,000.
The custom superstar version of The Great Khali's creator was IMP13 and would have a custom entrance motion, victory animation, and move-set.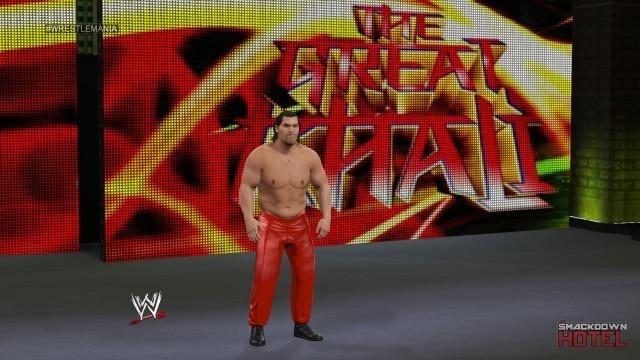 2: Rob Van Dam - 300,000+ downloads
The second most downloaded superstar would be another former WWE Champion that being Rob Van Dam with a current download amount of over 300,000.
This custom Rob Van Dam would be made by Bhangra22man and he would have a custom entrance and move-set.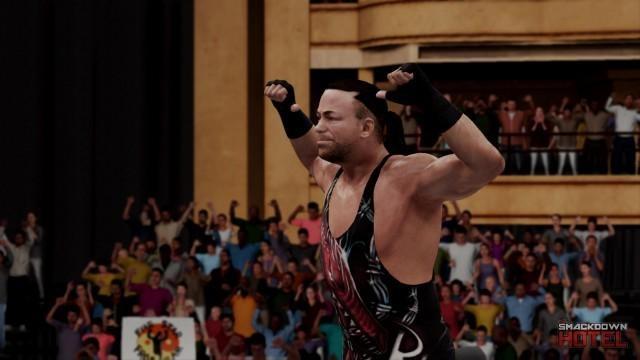 1: CM Punk - 600,000+ downloads
The first of these custom stars, surprising absolutely no one is the former WWE Champion CM Punk who has the highest amount of downloads with over 600,000.
This custom CM Punk would be made by Tyler21291998 which would only have a custom move-set.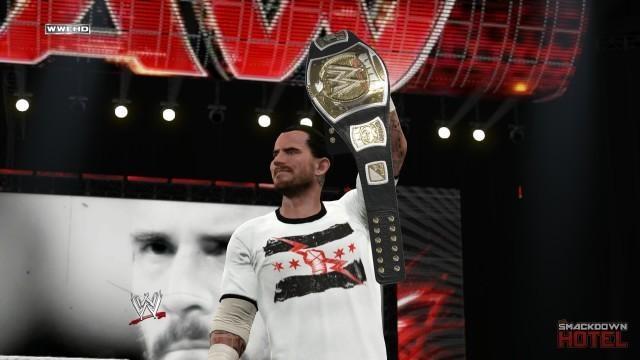 While we have had some amazing and super realistic creations during the Life Cycle of WWE 2K19, the only way we can go in the future with Community Creations is forward especially with the official announcement of Cross-Platform Community Creations in WWE 2K22.
For anyone unsure what this means, in the past games players that played the game on XBOX were restricted to access creations that were made by fellow XBOX players and their uploaded creations were only downloaded by players on XBOX and people on Playstation and PC were held back by the same restrictions.
However, with this new system of Cross-Platform Community Creations, these limits will just become a thing of the past and hopefully, WWE 2K22 will exceed the fans' expectations and show why the game will truly Hit Different.
What do you guys think of these PS4 Superstar creations?
Leave your comment down below and thanks for checking into The Smackdown Hotel.