MyFaction is the most divisive mode among fans since it was introduced in WWE 2K22 and expanded in WWE 2K23. 2K continues to push the mode as one of the driving forces for WWE 2K23 but should they continue putting so much focus on the mode?
The objective of the mode is to win matches and build your way to making the best faction possible in the form of cards that you will collect. When you first play MyFaction, it seems quite fun to collect the certain cards that you are aiming for as you battle through specific challenges and matches to gain rewards.
But after a while, the mode just seems hollow as you can't really go anywhere unless you grind for hours on end, and for most people, that does not really sound like a fun time.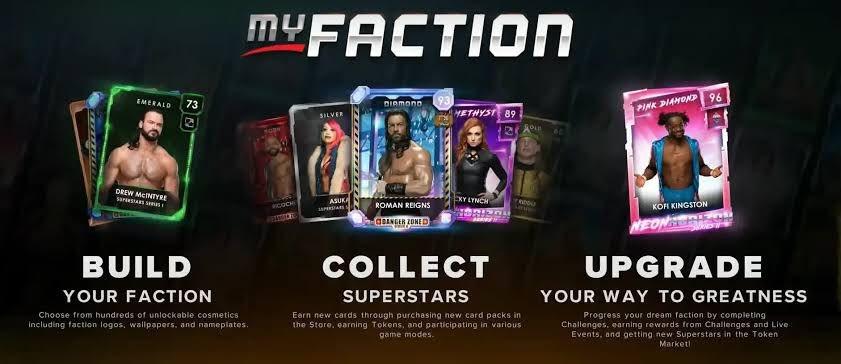 It is great to see 2K constantly provide support with new cards, new ways to play, etc. but most people either feel indifferent towards the mode or they simply have no interest in collecting cards which shows that 2K may be putting their effort in the wrong places.
The question is, who is this really for?
For context, the tier rankings are as follows from best to worst in MyFaction:
Pink Diamond
Diamond
Amethyst
Ruby
Sapphire
Emerald
Gold
Silver
Bronze
And to view the full catalog of available cards, we have it right here - MyFaction Cards Catalog in WWE 2K23.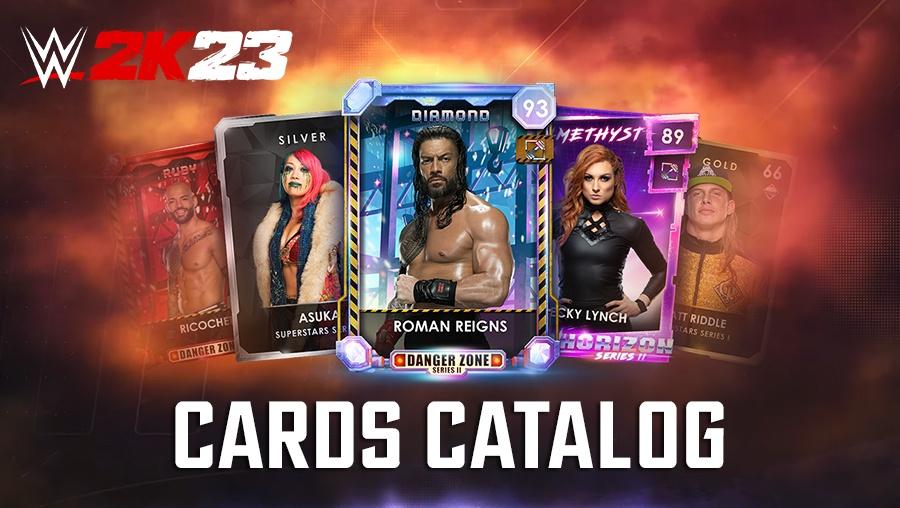 This is very common in free-to-play or mobile games as the idea of collecting higher tier cards, leveling up, and randomized collectibles are things most players do not want to see in a major Console Title - especially as companies steer away from the controversial ''gambling'' aspects of gaming as well as loot boxes and randomization of rewards.
Despite backlash in the past few years, it is still present in popular sports franchises such as FIFA with Ultimate Team and NBA 2K with MyTeam.
The problem with MyFaction is that it is a very grindy mode with players having to spend hours of their time to get any high-value cards. It is also extremely frustrating to play the actual faction matches as Tag Team matches in the franchise over the years can be infuriating at times, as the AI would constantly break up pinfalls and submissions, which usually leads to matches being much longer than anticipated.
This can become boring to play after repeating the process over and over again. Also, players that do not have a strong stable internet connection may not be able to play the mode at all.
One thing that has made MyFaction stand out is the exclusive Superstars and attires that are only playable for this mode such as younger versions of Veteran Superstars, alternate classic attires, and more - but not many are really interested in playing them in MyFaction, as players would want the opportunity to play them in exhibition mode.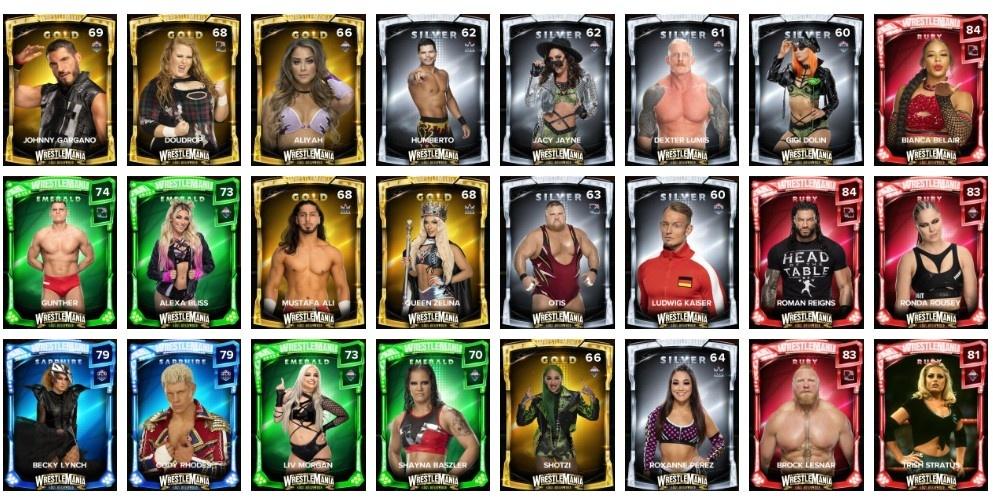 We already have a fantastic WWE card game which is WWE Supercard. A game beloved by fans which is still going strong to this day and it has perfected the card-based gameplay formula.
In my opinion, there is simply no room for MyFaction in the main series, as 2K can focus their resources and development on other game modes and features. These types of modes do not really last long year over year as we have seen in the past with ''Road to Glory'' and ''2K Towers''.
It can also be quite daunting to start getting into it as a beginner, you may not even know where to start if you want to play the mode casually. There is not really much incentive to play the mode if you will not spend hours collecting, as there are no rewards or benefits outside the mode and everything you do in MyFaction will only stay in MyFaction.
Time to drop the mode?
WWE 2K23 has so much to offer and fans love Universe Mode, MyGM etc. and MyFaction just does not work for the majority of players, as the fanbase of the WWE 2K franchise is different from other sports franchises.
There can be countless other modes and/or features that can replace MyFaction in the future, we will just have to wait and see if 2K will drop it or will continue to expand in future games.
What are your thoughts on MyFaction? Have you been playing it since it was introduced or have you dropped off like the majority of players?