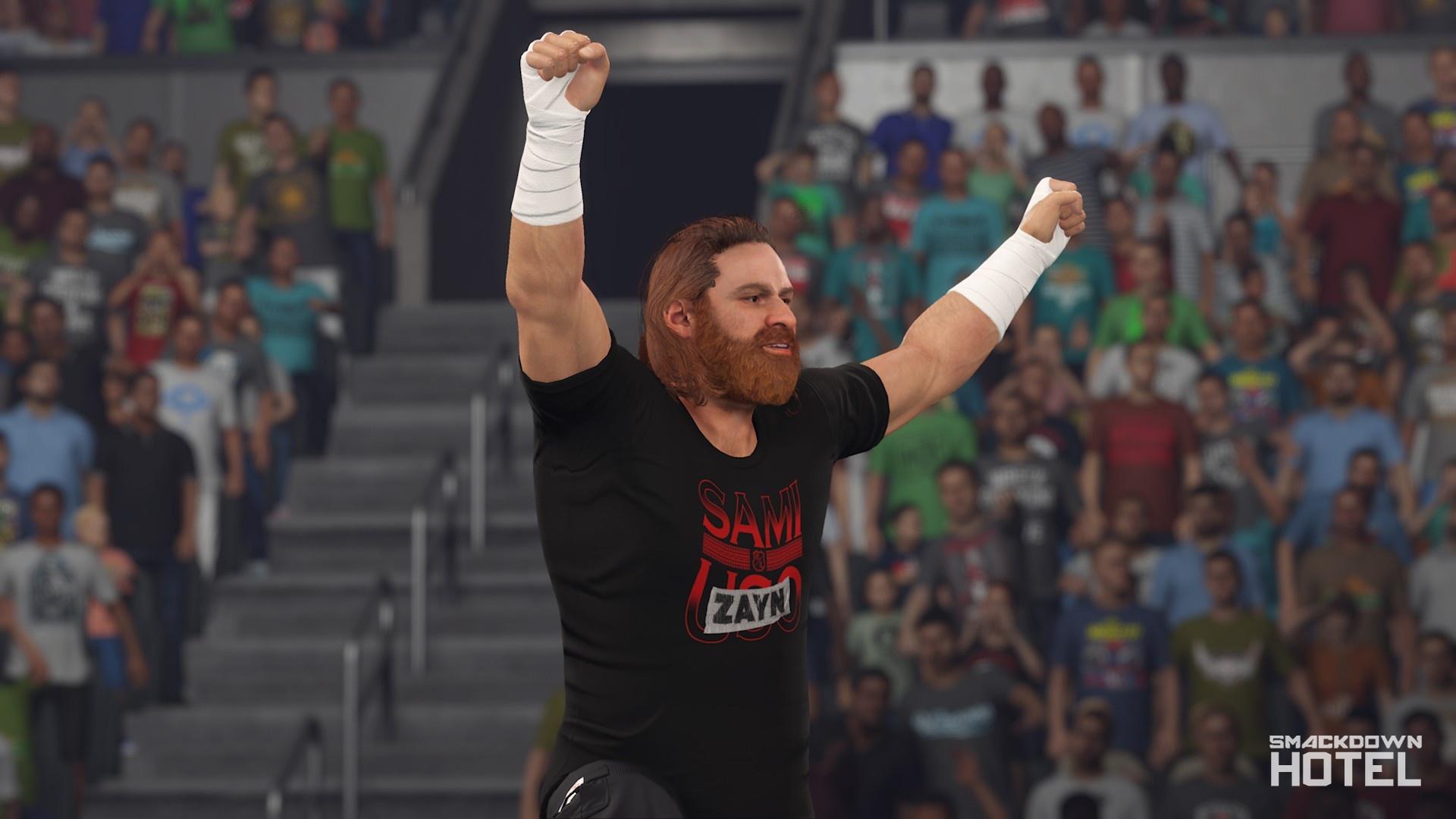 A new Title Update for WWE 2K23, Patch 1.13, will be released soon on PlayStation 5, PlayStation 4, Xbox Series X|S, Xbox One, and Steam PC.
The patch dated July 18, 2023, includes concerns reported by the community, stability fixes, support for the upcoming DLC pack, and general polishing for WWE 2K23.
The size of the 1.13 Patch is still unknown.
WWE 2K23 1.13 Full Patch Notes & Changelog:
Below you can find all the 1.13 Patch Notes for WWE 2K23, with the list of improvements and bug fixes that have been made:
GENERAL
GAMEPLAY
Addressed reported concerns related to the Mandible Claw 2 move
Addressed reported concerns related to the tag team finisher not displaying
Addressed reported concerns of rendering issues that would arise after getting pinned while using the rapid pin mini-game
Addressed reported concerns related to title belts missing during certain entrances.
Addressed reported concerns related to adjusting controller assignments during elimination match types
ONLINE
Online stability improvements
Community Creations stability improvements
CREATE
Addressed reported concerns related to display problems for the RAW Women's title when custom side plates were used.
UNIVERSE
Improved Overall Stability
MyGM
AI players tougher on 'Hard' difficulty level (requires new save for full effect)
MyFACTION
Patch 1.14 to follow and include additional card assets
AUDIO
Added Sami Zayn's "Worlds Apart" theme song to Create An Entrance


Music to our ears! 🎶
Who's excited?! #WWE2K23

Announced exclusively on #WWE2KShowDown. https://t.co/JExR8JBLtL

— #WWE2K23 (@WWEgames) July 13, 2023
---
For all the information on WWE 2K23 check out the WWE 2K23 Main Section, and the full WWE 2K23 Roster Page.