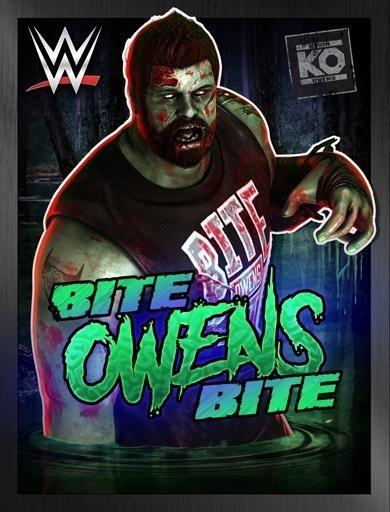 Gender

Male

Nickname / Version

Bite Owens Bite

Alternative Versions

Kevin OwensKevin Owens '16Kevin Owens '17

Era

Modern Era

Superstar Class

Striker

Ability Style

Chaotic
Based off his WWE Zombies 2017 figure.
From fighting for prize money to fighting merely to satiate the craving for human tissue, the ghoulish entity known as Kevin Owens has become a blight of the mortal domain. The patronizing Superstar has maintained his egotistic view of the rest of the WWE Universe despite his mind altering metamorphosis, and has only gained the resilience of the undead.
SPECIALS: Undead Senton, Ghoulish Pumphandle Neckbreaker, Back From The Dead, Feral Cannonball, Z-DT
FINISHERS: Zombie Bomb, Zombie Splash
TAG LINKS: Modern Era, Zombies, Zombies 2017-2018, Zombies 2017, WrestleMania 36