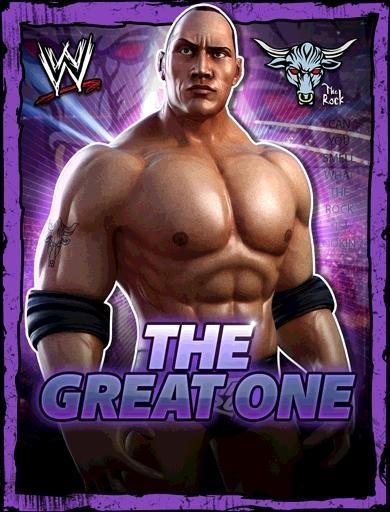 Gender

Male

Nickname / Version

The Great One

Alternative Versions

Rocky MaiviaThe RockThe Rock '02The Rock '16The Rock '97

Era

Attitude Era

Superstar Class

Trickster

Ability Style

Aggressive
After being initially rejected by the WWF Universe, Maivia began to refer to himself in the third person. It was then that The Rock was born, and with the new name came a new attitude. Brash and cocky, but unbelievably entertaining, The Rock became a huge fan favorite. That is, until he aligned himself with Mr. McMahon and became "The Corporate Champ." The Rock's magnetic personality could not be ignored for long, and after that alliance crumbled, "The People's Champ" was reborn.
SPECIALS: Samoan Drop, Spinebuster, Leaping Clothesline, Flowing DDT, Low Blow Stomp, The People's Punches
FINISHER: People's Elbow
TAG LINKS: Attitude Era, Blood Brothers, The Corporation, Nation Of Domination, The Rock 'n' Sock Connection, Anoa'i/Maivia Legacy