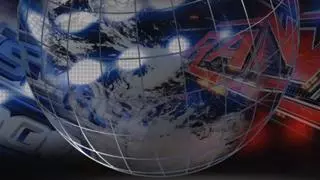 Why can't I find a Royal Rumble Player or Ranked Match or a Fair Fight Match?
To find a Royal Rumble match you must set Match Type to Royal Rumble in the Find Session Menu. Fair Fights must also be searched for specifically and can only be found in the Ranked Match Menu.
Why can't I join a party/lobby with someone who has purchased downloadable content? (This should only be an issue on the X360 once the DLC packs are released)
The players must have the same downloadable content on their system in order to play together online.
Download the free downloadable character from each DLC Pack when they're available (Undertaker New Attire & Layla.)
Why can't I find/use any of my Superstars with altered attributes or my CAS in a Fair Fight match?
Fair Fight is a Ranked Match only setting that allows all participants to choose from unaltered Superstars or Divas to ensure a fair fight with no advantages given to any participant.
How do I Create a First Blood match while Online?
First make sure the BLOOD option is set to ON in your In-Game Match Options then select the type of match you want with the Match Creator Option set to ON. Proceed to the Win Condition Tab and set the First Blood option to ON.
Why won't my Diva bleed during my First Blood match?
When creating a First Blood Player Match Online, the Gender option can be set to Divas.
Only Superstars can bleed in a First Blood Match, Divas cannot bleed and should not be used in a First Blood Match.
Is the order that the Superstars are released from their chambers random in an Elimination Chamber Match online?
No. The order that the Superstars are released from their chamber will be the same order as their position in the lobby. EX: The first Superstar released will be the Superstar that was in lobby slot 1.
Why can't I pin or submit my opponent?
Check the win conditions of the match on the Match Info tab in the Lobby or under Match Rules in Match Information on the Options Menu during a match by pressing the Start Button at any time during the match.
Why doesn't my tag team enter together during the entrances of a tag team match online?
This is by design.
Why does my Custom Superstar's name display as "Player" or "******" while Online?
When playing Online, any text or partial text can be deemed offensive will be filtered out. When this occurs on a created or downloaded Custom Superstar's name, it defaults to "Player" or "******" respectively.
Why can't I turn camera cuts off while Online?
A default setting has been applied for all players online, and is by design.
How do I lower my disconnect penalty?
Players can accumulate a disconnect penalty by quitting out or being disconnected from too many matches. If you have a disconnect penalty, you will not receive as much prestige from participating in matches.
The player needs to participate in multiple matches in a row without disconnecting or quitting out in order to bring down the disconnect penalty.
Are there any rewards for ranking up through the prestige levels?
Yes. There are Achievements / Trophies that only unlock when reaching specific prestige levels.
What does the Wrench symbol next to a Superstar's thumbnail mean in an online lobby?
The Wrench symbol indicates that the Superstar's attributes had been altered using the Attribute Editor in the Accelerator download.
Why isn't the item I just downloaded from the shop showing up?
Characters, Clothing, Move-Sets and more can be downloaded from the WWE Shop.
On XBOX 360, once an item has been downloaded you must return to the title screen before it will become active / available. On PS3 the item(s) will be immediately active/available without needing to return to the Title Screen first.
Why can't I find Undertaker's New Attire after downloading it from the shop and returning from the Title Screen?
Undertaker's New Attire is actually a whole separate character, Ministry of Darkness Undertaker, and can be found on the Superstar Selection Screen under Downloadable Content.
What does the Accelerator unlock?
The Accelerator contains two features, All Unlockables and the Attribute Editor.
To use All Unlockables after purchasing the Accelerator, select Options from the Main Menu, then select Unlockables and press the SQUARE/X Button to unlock all the in-game unlockables.
To edit the Attributes of a Superstar/Diva after purchasing the Accelerator, select Universe from the Main Menu, then select Edit Universe and Edit Superstars. Select any Superstar/Diva then select their attributes. You can then freely customize all of the attributes related to that Superstar/Diva.
How do I change my icon setting?
Press the Icon Setting button in My Info to select from a wide range of Icon options.
How do I change my badge setting?
After purchasing Fan Axxess from the WWE Shop, and returning from the Title Screen to the Online Menu, select My Info then press the Badge Setting button.
THQ.com