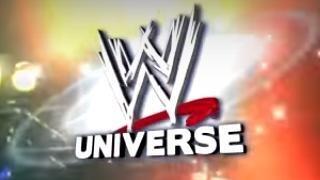 Superstars from a custom show are not appearing on Pay Per Views
Newly created brands do not start off as a default host show for active Pay Per View shows.
Through the Schedule Menu, select the Pay Per View shows that you want your custom show's Superstars to appear on then select Edit. Add your custom show to the list of Host Shows(Pay Per Views can only have two host shows so by default you will have to remove either SmackDown or RAW from the default Pay Per Views.)
How do Brands affect matches in Universe?
Matches generate for specific shows during Universe using the Superstars and Divas assigned to that Brand, (i.e. – Smackdown or RAW).
From time to time, there will only be 1 or two matches on a Raw or Smackdown show.
Having an even mix of heels and faces in any brand will result in the most matches being populated per show. If you have all heels or faces, only 1 show will appear.
How do Brands affect matches in Universe? (Continued)
The Superstars are assigned to Brands (Raw, Free Agent, NXT, etc.) and can be changed in WWE Universe to another Brand via Draft matches that occur after WrestleMania or via the Edit Brand option. Superstars in the Raw or Smackdown Brands are more likely to appear in the Raw or Smackdown shows.
As the number of Superstars in Raw or Smackdown Brands increase, the number of Superstars available for matches in the other shows will decrease. The number of matches that appear in the other shows will also decrease by one or two matches per show.
If the player wants more matches per show again they will have to assign Superstars between Raw and Smackdown until each Brand has more than the minimum 15 Superstar limit.
What does cashing in your Money in the Bank case do in Universe?
This allows the player to compete for any championship title.
What happens if the player accidently deletes a show while simulating through WWE Universe?
The user may delete or edit the shows in WWE Universe.
The user has the option to reset WWE Universe. The user will have to select Edit Universe then select Reset WWE Universe.
How do I restore a Show that I deleted in WWE Universe?
Select Edit Universe from the Universe Menu then select Reset WWE Universe.
How do I create my own Show in WWE Universe?
Select Schedule from the WWE Universe menu then select an empty day of the week and press the Square button for the PS3 or press the X button for the Xbox 360. Select Major or Minor then adjust the other setting however you want and select Accept.
I created a Show that is all grayed out, how do I get it to work in WWE Universe?
Make sure a Roster with at least 15 Superstars is assigned to the recently created Show and that will activate the Show.
What is needed to create a Major Show?
To create a Major show in WWE Universe the user is able to select the show name, show logo, roster, championship titles, arena, and match-up screen for the created show.
The user will need to add a Roster with a minimum of 15 Superstars/Divas and assign one major Championship Title to the show.
The tag teams "Too Cool" and "The Uso's" are not there when I download the corresponding DLC packs.
Existing tag teams like "Cobro" and the "Bella Twins" are already created in the title. Any Team/Stable that exists and contains main title Superstars/Divas (in other words not DLC content) should already be premade. Any teams using DLC content such as "Too Cool" or "The Uso's" will need to be created by the user if they wish to have them.
The user will need to select Edit Universe and then Edit teams to create teams with DLC content.
How do I form a Tag Team in WWE Universe?
Select Edit Universe from the Universe menu then select Edit Teams and select an Empty slot. Adjust the settings however you want then select Save.
Why can't I make a show with an all Diva Roster in WWE Universe?
The user is unable to create an all Diva Show due to being unable to assign a Diva's Title as a Major title on the show.
Create an all Diva roster then when creating the show, assign the major title for the created show to a Superstar who is on the Free Agent Roster and then assign a Diva's title. This will make it so Superstars appear less frequently on the show.
Why does the default PPV for the month become grayed out when I create a new PPV in WWE Universe?
If the same Host Shows were assigned to the newly created PPV they will be unassigned from the default PPV that occurs that month.
Complete the matches for the newly created PPV then assign the Host Shows to the default PPV for that month.
How do Titles in My WWE and WWE Universe work?
The Title Holders in My WWE are related to who has won a Championship match in Play mode while the Title Holders in WWE Universe are related to Championship winners in Universe. Also, Custom Titles created in My WWE will show up in both Play and WWE Universe, but with unique Title Holders for each mode.
Why does a Superstar have the word INJURY next to their name?
Superstars can be injured as a result of some storylines in WWE Universe.
Continue playing through WWE Universe or reset WWE Universe to take a Superstar out of injured status. Additionally, injury storylines can be turned off under Story Options in WWE Universe.
THQ.com