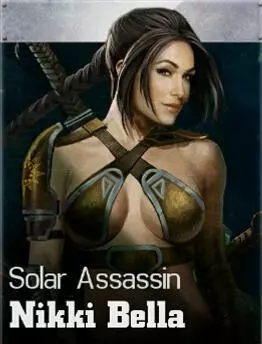 Nikki Bella (Solar Assassin) is featured as a playable character in the WWE Immortals Roster.
PROFILE INFO
Solar Assassin Nikki Bella (Silver)
Release Date
Base Stats
Jan. 15, 2015 (Day 1)
Damage: 380 - Health: 360
Availability
Signature Moves
Store
1. Spinning Jawbreaker
2. Burning Dagger Barrage
3. Twin Magic
Price
38,000
Special
Sun Aura - 6am-6pm, when Nikki tags in, she is surrounded by a burning sun aura that deals damage over time.