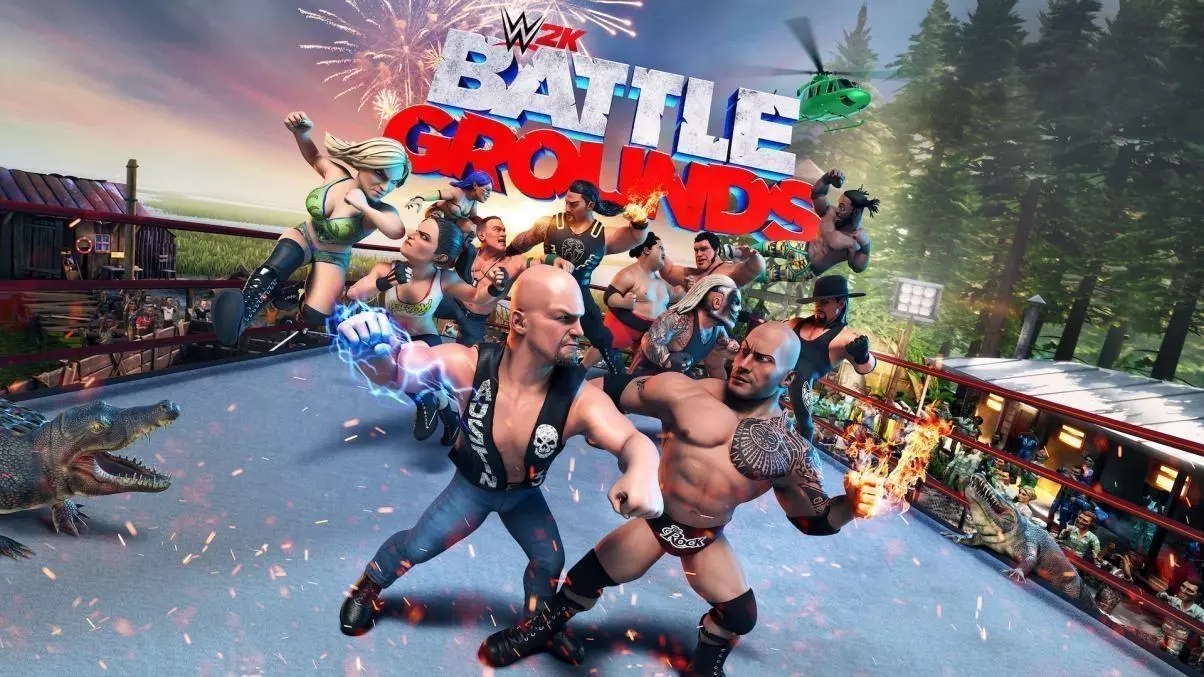 WWE 2K Battlegrounds will not just be bringing a different look and feel to the 2K Games WWE Wrestling Series, it will also bring its own story-driven Campaign mode.
WWE 2K Battlegrounds' Campaign Mode will see the Legendary WWE Agent Paul Heyman searching for the next WWE Superstar with the help of WWE Hall of Famer "Stone Cold" Steve Austin. The players will have a choice to pick from 7 new wrestling hopefuls that were specially designed for the game's Campaign Mode and use them across many different multiple locations and arenas to brawl with other superstars in to complete to earn a contract to become a WWE Superstar and eventually be able to complete at Wrestlemania with the Campaign Mode's plot being told with the use of comic strips.
As confirmed by the 2K Battlegrounds' executive producer Sean O'Connor to IGN, the Campaign mode will not just be a linear one road set of matches and will involve branching pathways with the player being able to complete optional objectives and matches that will earn them different rewards if they want to or the player could go through just the main story objectives and matches and finish the mode sooner if they so desire.
Playing through the campaign mode will allow the player to earn new unlockables that they will be able to use throughout the game in and out of the Campaign Mode with them able to unlock a lot of arenas to fight in outside of Campaign Mode, create parts for their custom characters, new and varied power-ups and other things like that the player can use in and out of the campaign mode.
WWE 2K Battlegrounds will be released on PS4, Xbox One, PC, Nintendo Switch, and Google Stadia on September 18th.
---
For all the information on WWE 2K Battlegrounds check out the WWE 2K Battlegrounds Main Section, and for an updated list of all the confirmed Superstars for the game, you can visit the WWE 2K Battlegrounds Roster Page.