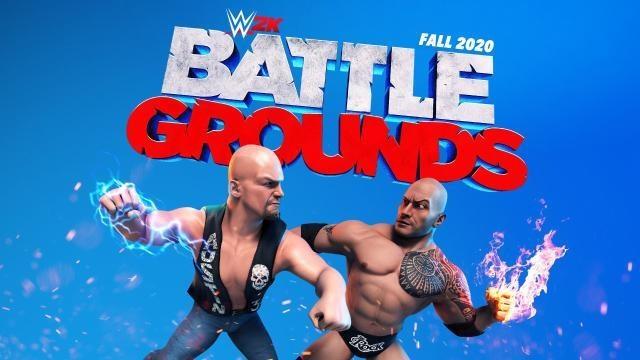 WWE 2K Battlegrounds is a completely new WWE gaming experience that will feature arcade-style action and over-the-top WWE Superstar designs, environments, and moves. WWE 2K Battleground will come in place WWE 2K21 this year, after 2K confirmed that they will not be releasing a WWE 2K simulation game in 2020.
Take a look at the up-to-date WWE 2K Battleground Roster Page below.
WWE 2K Battlegrounds Roster Characters So Far
Full List of WWE 2K Battlegrounds Roster Superstars Confirmed So Far:
The full Roster for the WWE 2K Battlegrounds is of course also still unknown. The only confirmations so far are the ones below.
Becky Lynch
Charlotte Flair
John Cena
"Stone Cold" Steve Austin
The Rock


The NBA counterpart of the game (NBA 2K Playgrounds) features a mixture of both active and former stars, so we can probably expect the same for WWE 2K Battlegrounds, with current Superstars and WWE Legends, both male and female.
Stay tuned on SDH for all the latest WWE 2K Battlegrounds News, Rumors, and Roster confirmations!