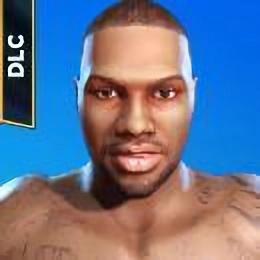 Roster

Extra

Overall Rating

79

Gender

Male

How To Unlock

Released on 2nd December 2020. Unlocked from the start.

Class Style

Technician

Rarity Tier

Epic

Alt. Attire

Black Adidas Lillard Trousers w/ white & gold Adidas "Dame 7 Ric Flair" shoes
He's the first NBA 2K cover star, in this case NBA 2K21 for PS4, PC, Nintendo Switch, and Xbox One, to officially crossover into any WWE game.
MEDIA