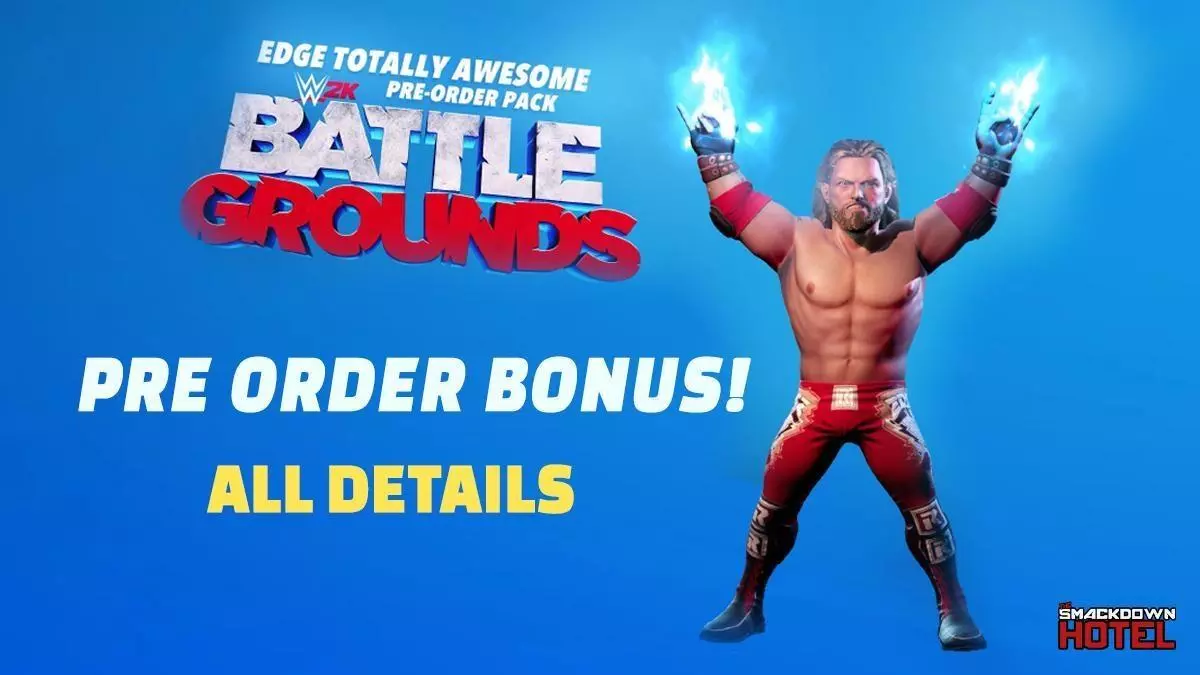 The Pre-Order Bonus for the upcoming arcade-style WWE game, WWE 2K Battlegrounds, has been revealed, and it is none other than the recently returned WWE Hall of Famer Edge!
Players who pre-order the Standard Edition or Deluxe Edition of WWE 2K Battlegrounds will receive the "Edge Totally Awesome Pre-Order Pack", including Edge as a playable character at launch.
The pre-order bonus offer will end on September 18, 2020, which is the release date of the game. However, as happened in the previous years, it is very likely that Edge will also become available for purchase in as DLC at a later date, probably 40/60 days after the game releases.
The Digital Deluxe Edition of the game will also include Edge, as well as all versions of Steve Austin, The Rock, and Ronda Rousey unlocked at the beginning of the play. For all information on the WWE 2K Battlegrounds Limited Editions check out our Game Editions guide.
---
For all the information on WWE 2K Battlegrounds check out the WWE 2K Battlegrounds Main Section, and for an updated list of all the confirmed Superstars for the game, you can visit the WWE 2K Battlegrounds Roster Page.