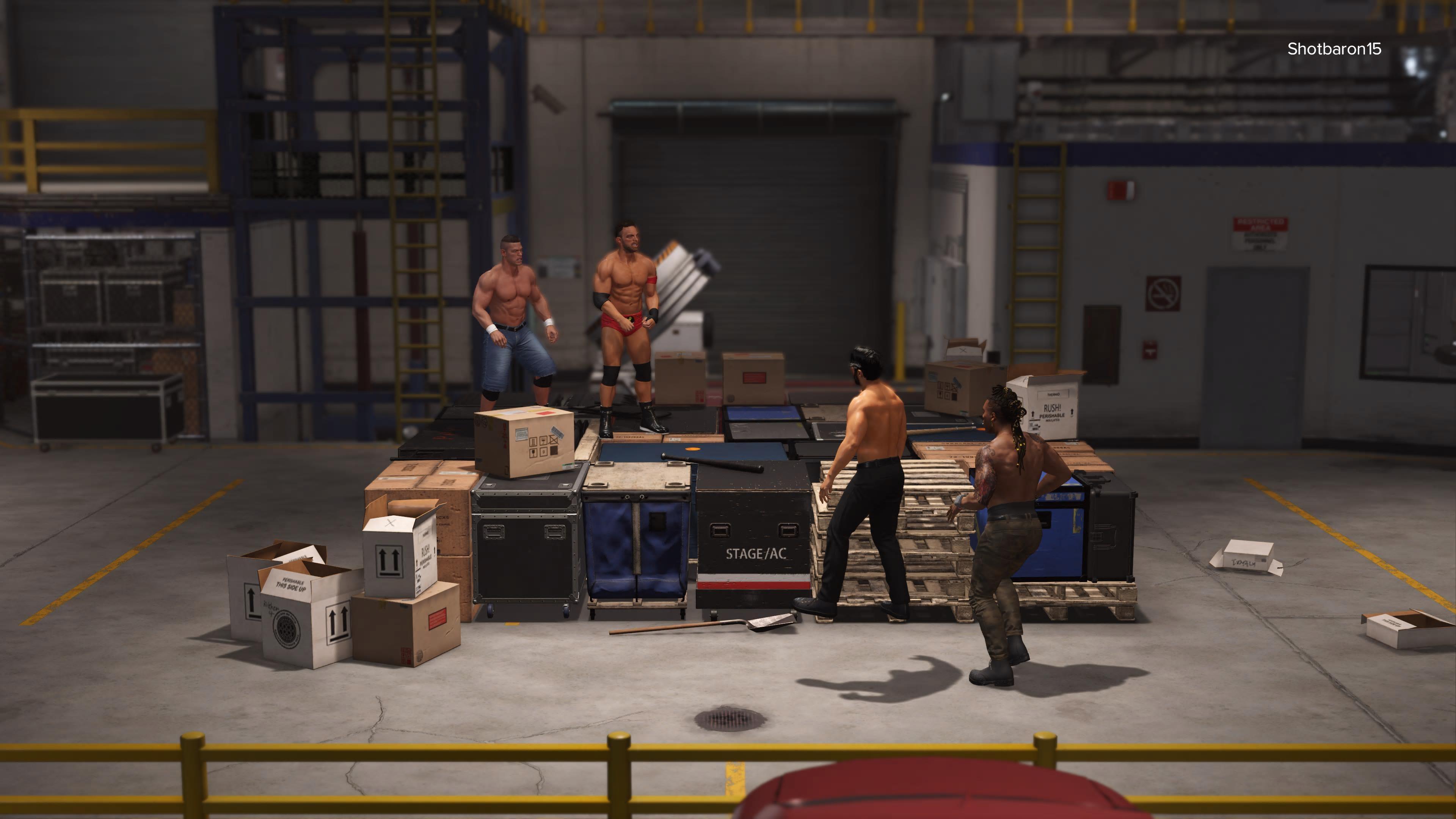 One of the biggest complaints directed toward the 2K series of WWE wrestling games is seeing the same match types brought back every year with no change to the formula and no explanation from the Development Team for why this is the case. The last new match type added to the series before 2K23's War Games was in WWE 2K20 with the return of Mixed Tag Team Matches
However despite the fact that WWE 2K23 has been only been released for just over 2 weeks, thanks to the well-received addition of cross-platform community creations and some incredibly talented PC Players and Modders, we have access to a new match type that should provide great entertainment and countless hours of playtime.
This is in the form of an up to 8-person online backstage brawl arena which we haven't had the option to do this match type since WWE 2K14 where even back then, you could only have up to 4 Superstars at one time, so this discovery is a game-changing one.
So, in this article, we will show how to find this Multi-Person Backstage Brawl arena in Community Creations and the way to set up the matches.
How To Find Multi-Person Backstage Brawl Arena in Community Creations
First up we will show you how to find the Multi-Person Backstage Brawl arena where you start out by going to the Online Tab on the Main Menu and clicking on Community Creations.
Next, go to the Downloads page and press Triangle on PlayStation (Y On Xbox) to bring up the filters and scroll down to the Three Hashtags, then click on One of them and select the My Hashtags option where you will need to enter the hashtag "multiman".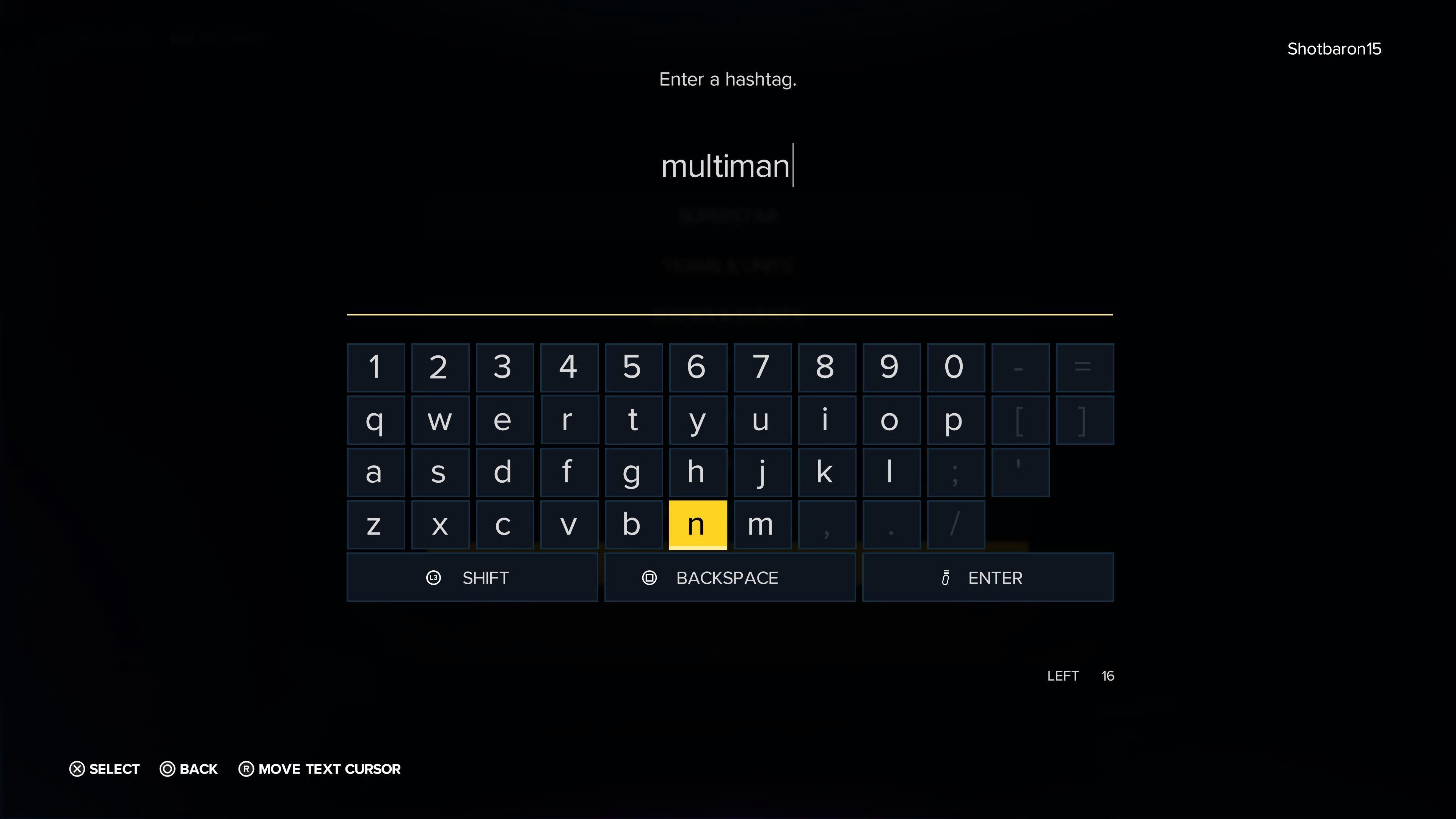 From here click on the show called Backstage Assault and download it.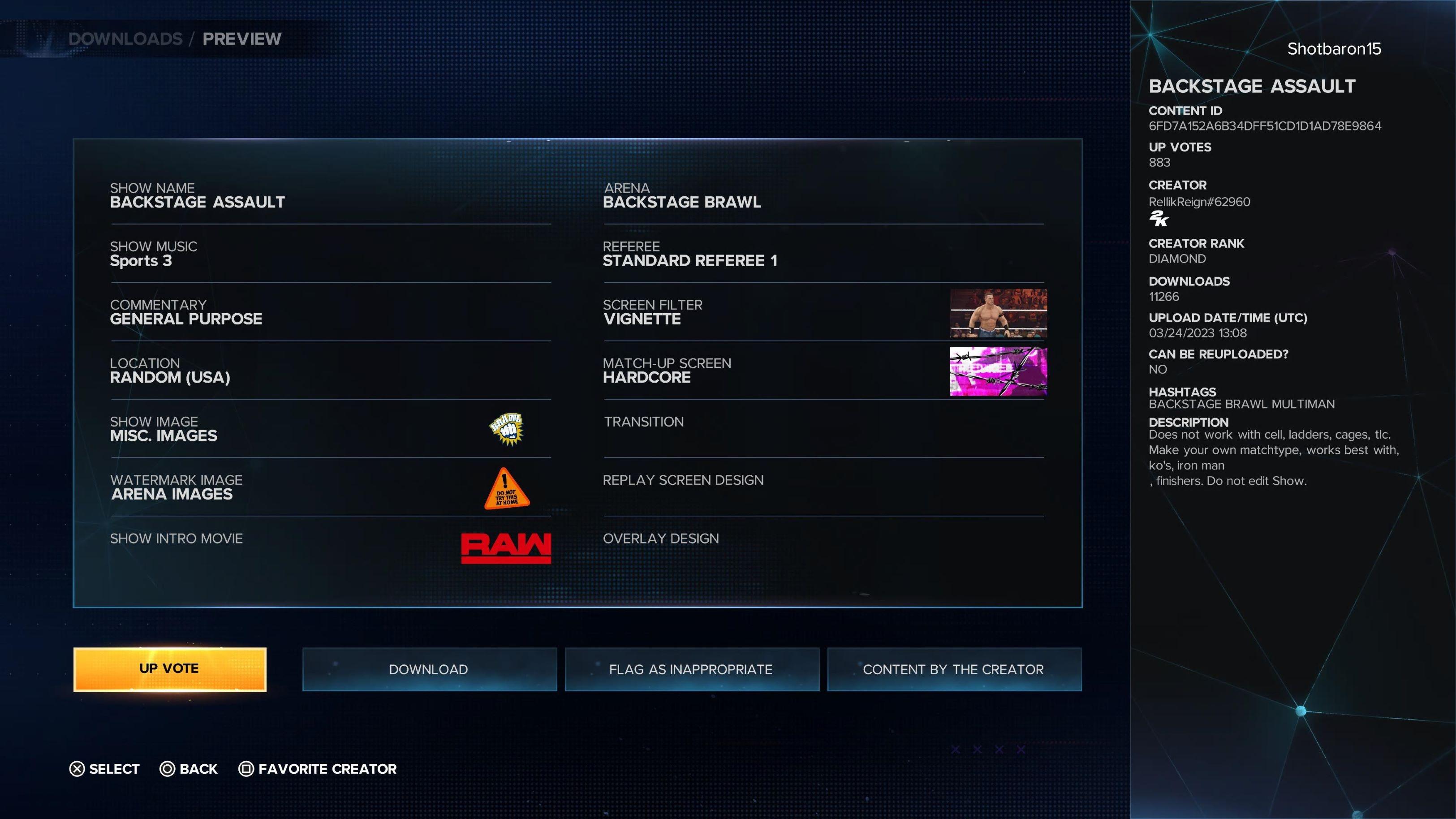 How to Set Up Match in Multi-Person Backstage Brawl Arena
Once the show has been downloaded you can go into exhibition mode to begin setting up your match where the best results are Iron Man, Extreme Rules, or any match where victory can be achieved via KO.
Also, the creator who uploaded this modded arena advised players not to attempt a Ladder, Hell in a Cell, TLC or Steel Cage match in the Backstage Assault Arena as these will cause the game to crash.
I would also personally recommend players don't attempt a Royal Rumble or Over the Top Battle Royal as the camera will get stuck in the boxes on the raised platform.
Along with that, make sure that the match is set to Falls Count Anywhere if you want to end it by pinfall or submission otherwise you won't be able to end the match.
But apart from that, you can do something as simple as a Triple Threat, to something insane like an 8-person elimination match, and even Tag Team and Handicap match with this arena not only making for a good time with friends but also for potential content creation with this added freedom to have backstage fights to fit with a storyline.
However, like the Two Rings No Cage War Games Arena, the camera can be a problem as the AI will tend to spread out all across the backstage area, making it hard to focus on your character during the match.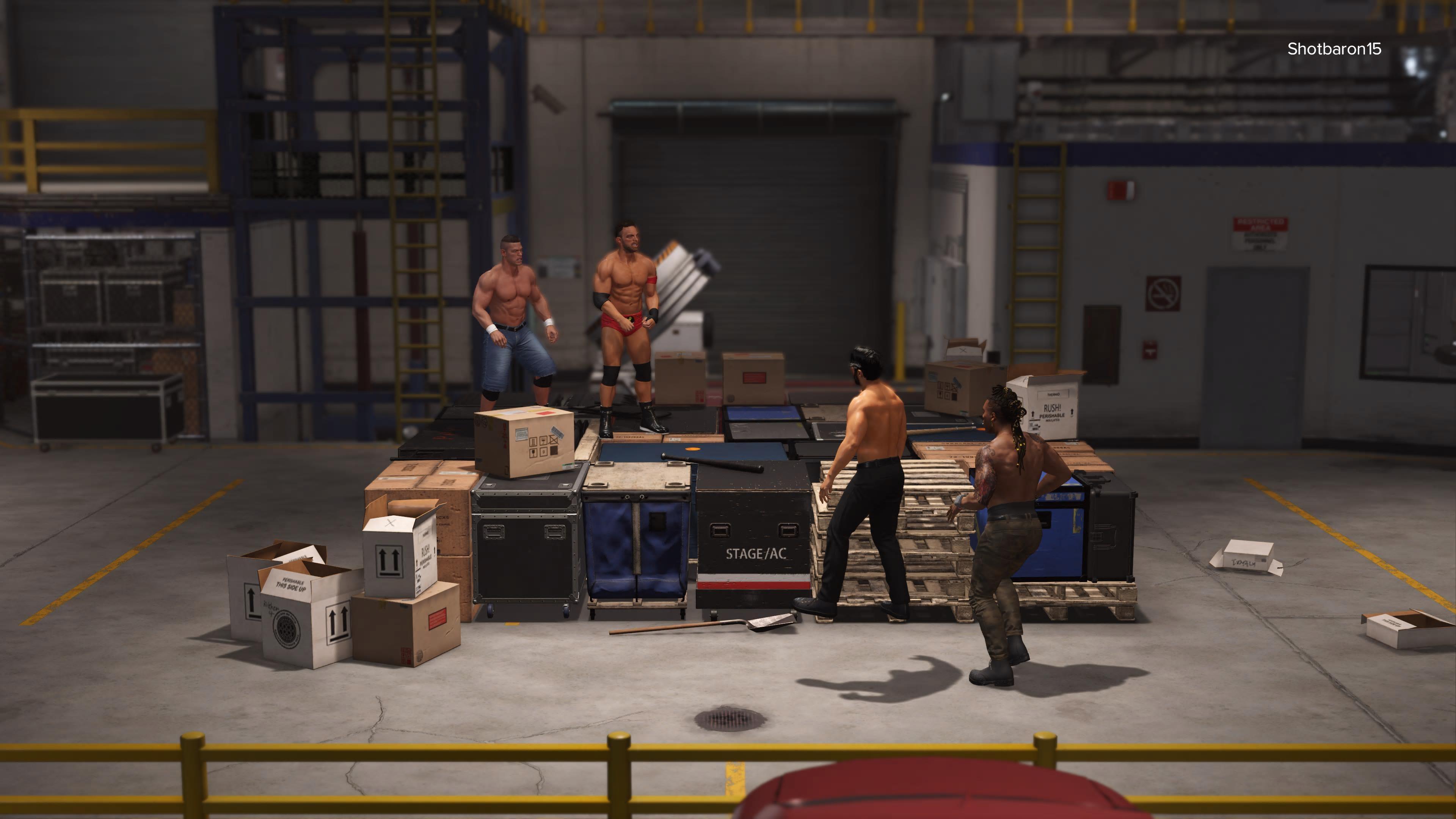 What do you guys think of this great addition of a multi-person Backstage Brawl Arena?
---
For all the information on WWE 2K23 check out the WWE 2K23 Main Section, and the full WWE 2K23 Roster Page.