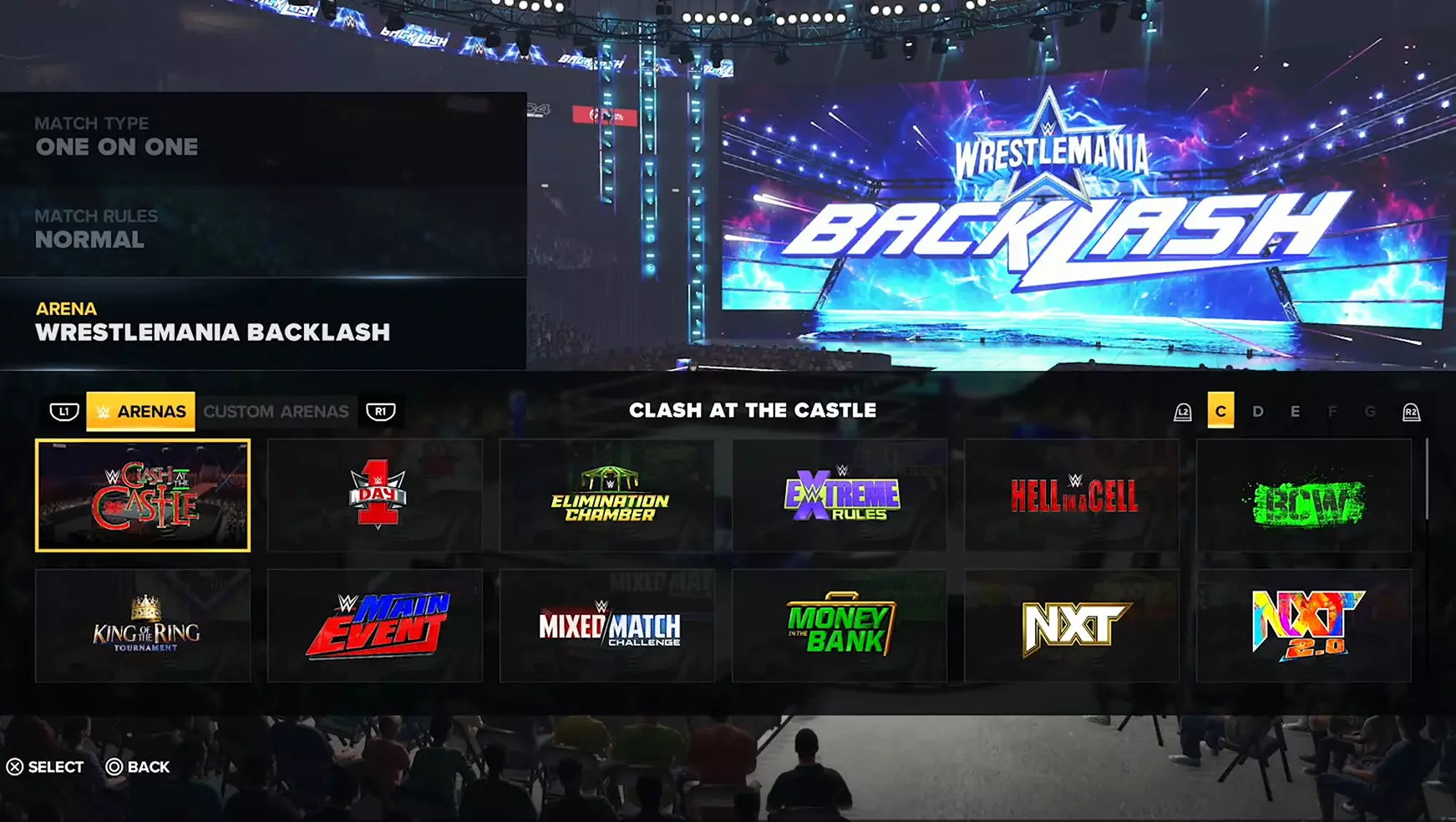 On this page, you can find the list of WWE 2K23 Arenas confirmed so far to be included in the game.
WWE 2K23 features a varied range of current WWE Shows Arenas, Pay Per View Arenas, as well as Classic Arenas.
WWE 2K23 Arenas: Current Weekly Shows
WWE 2K23 Arenas: Current Pay Per Views
WWE 2K23 Classic Arenas
WWE 2K23 Other Arenas
WWE 2K23 also features some unique arenas, including exclusive MyRise Arenas to unlock as you play through the mode.
Arena Estatal
Club U.K.
High School Gym - BCW
Japan Dome
Japan Hall (Pro Wrestling Japan)
Japan Hall - Joshi Japan
The Justine Battle Royal
LAW Arena
Mexico Plaza
Motion Capture Studio
Performance Center
SummerSlam - MyRise
WarGames - MyRise
WrestleMania - MyRise
WWE Live Event Arena (House Show)
The Survivor Series 2021 arena was originally scheduled to be in the game, but was replaced by the Survivor Series 2022 arena during production.
The RAW 2002 Arena is unlockable via MyRISE mode "The Legacy".
The Performance Center Arena is unlockable by completing the Tutorial of the game.
The classic SmackDown Fist Arena finally makes its return in WWE 2K23. The last time it appeared as a default arena in the series was SmackDown vs RAW 2008.
What arenas would you like to see in WWE 2K23? Let us know in the comments below!