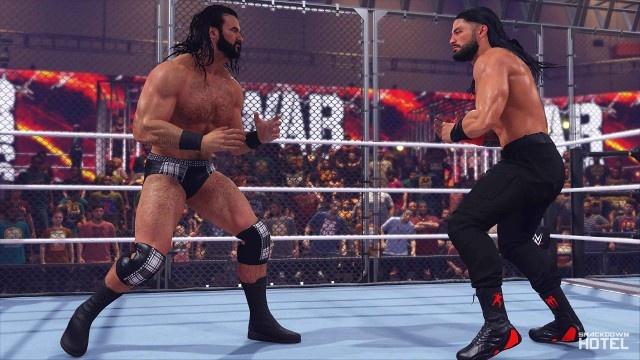 On this page, you can find the list of WWE 2K23 Arenas confirmed so far to be included in the game.
WWE 2K23 will feature a varied range of current WWE Shows Arenas, Pay Per View Arenas, as well as Classic Arenas.
WWE 2K23 Arenas Confirmed So Far
MORE ARENAS TO BE REVEALED SOON
The classic SmackDown Fist Arena finally makes its return in WWE 2K23. The last time it appeared as a default arena in the series was SmackDown vs RAW 2008.