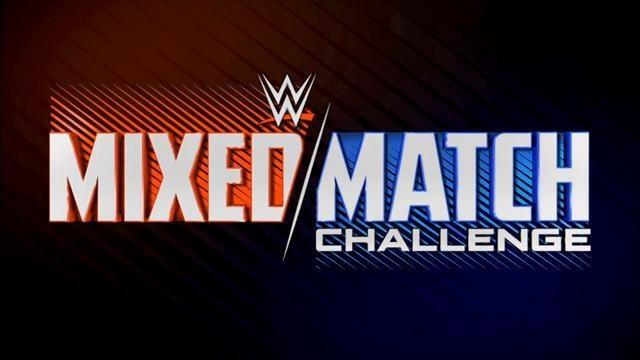 WWE Mixed Match Challenge was a Special Event and Tournament produced by World Wrestling Entertainment, which took place from January 16, 2018 to April 3, 2018, at the Various in Various.
The show features wrestlers from the Raw and SmackDown brands.
This was a Tournament held in multiple nights, as part of a This was a special Event Series.
The main event of the show was The Miz and Asuka vs. Bobby Roode and Charlotte Flair.
Below you can find the full match card and results of WWE Mixed Match Challenge, and more information about the event.
Event Info
Promotion

World Wrestling Entertainment

Event Type

Special EventTournament

Start Date

January 16, 2018

Event Date

April 3, 2018

Year

2018

Country

United States

Location

Various

Arena

Various

Network

Facebook Watch

Running Time

30 minutes per episode

Theme Song

"One Chance" by CFO$

Main Event

The Miz and Asuka vs. Bobby Roode and Charlotte Flair

Notes

This was a Tournament held in multiple nights, as part of a This was a special Event Series.

Arena Game Appearances
WWE Mixed Match Challenge Results
WEEK 1

WWE Mixed Match Challenge - Round 1

The Boss Club (Finn Bálor & Sasha Banks) defeat Shinsuke Nakamura & Natalya
WEEK 2

WWE Mixed Match Challenge - Round 1

Awe-ska (The Miz & Asuka) defeat Big and & Carmella
WEEK 3

WWE Mixed Match Challenge - Round 1

Team Little Big (Braun Strowman & Alexa Bliss) defeat The Gingersnaps (Sami Zayn & Becky Lynch)
WEEK 4

WWE Mixed Match Challenge - Round 1

Glowish (Jimmy Uso & Naomi) defeat Team RoseGold (Goldust & Mandy Rose)
WEEK 5

WWE Mixed Match Challenge - Round 1

Ravishing Rusev Day! (Rusev & Lana) defeat Elias & Bayley
WEEK 6

WWE Mixed Match Challenge - Round 1

The Robe Warriors (Bobby Roode & Charlotte Flair) defeat Apollo & Nia Jax
WEEK 7

WWE Mixed Match Challenge - Round 2

Awe-ska (The Miz & Asuka) defeat The Boss Club (Finn Bálor & Sasha Banks)
WEEK 8

WWE Mixed Match Challenge - Round 2

Team Little Big (Braun Strowman & Alexa Bliss) defeat Glowish (Jimmy Uso & Naomi)
WEEK 9

WWE Mixed Match Challenge - Round 2

The Robe Warriors (Bobby Roode & Charlotte Flair) defeat Ravishing Rusev Day! (Rusev & Lana)
WEEK 10

WWE Mixed Match Challenge - Semifinal

Awe-ska (The Miz & Asuka) defeat Team Little Big (Braun Strowman & Alexa Bliss)
WEEK 11

WWE Mixed Match Challenge - Semifinal

Bobby Roode & Becky Lynch defeat The Boss Club (Finn Bálor & Sasha Banks)
WEEK 12

WWE Mixed Match Challenge - Final

Awe-ska (The Miz & Asuka) defeat The Robe Warriors (Bobby Roode & Charlotte Flair)